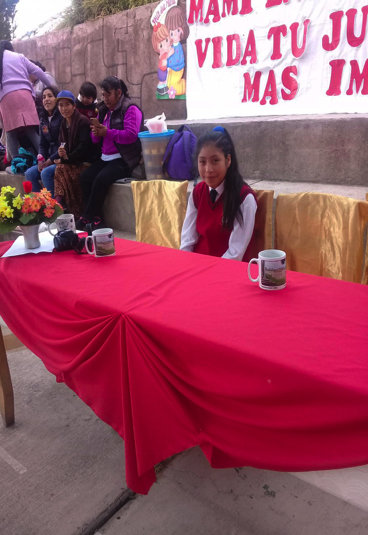 CW School helps Girls recognize their many talents and abilities...
Meet Maria Isabel C. the CW highlighted student for this month.

All CW teachers are fully engaged with delivering quality education and age-related empowerment tools for the girls in their grades, but also they expand their attention to the overall student body to enforce by example. Alejandro, our psychologist provides group and one to one sessions to identifying special needs and how to address them to help all of our girls grow in their abilities.
Here is another story I promised you this quarter of another student as told by her teacher.
MARIA ISABEL C. --
By Giovanna C. – 6th
grade teacher
"Maria Isabel is a sweet girl who came to the CW school in March 2013. She was a quiet shy little girl, but when doing learning activities she always showed her ability and competitiveness."
"During her first years it did not take her long to make friends, thanks to her way of being The people around her knew her noble heart and this is due to the person who knew how to raise her, her beloved mom, Mrs. Berta C."

"Berta C. is a lady full of good virtues, very cheerful and above all enthusiastic, but with scarce economic resources. She is the only breadwinner of her family as a single mother. She was able to face her motherly responsibility with great care and courage, for her it was not an impediment to have a daughter, on the contrary she showed with her actions that being a single mother is not a problem, but a blessing."

"Recognizing the need, Berta looks for ways to get income for her home, so that she does not neglect her little one. She made the decision to go out to the streets with a box that carries the creams and brushes to shine shoes and until now she continues this doing with a lot of pride."

"Maria responds to the sacrifice of her mother by studying hard and occupying consecutively the first place during her five years at CW and this year is no exception. Maria has been striving and dedicating herself so she can receive the honor of first place this year as well."

"Maria's changes with respect to her shyness are noticed, and proof of this was seen last year she ran as a candidate for the School Mayor, "Elections 2018" and won. Today she is the new School Mayor of our beloved institution. Today she is a very happy and active girl. She showed her many talents also in song and dance, she is very versatile and especially she is happy because in the CW School family she found the security and confidence that she needed to become the girl that she is today."

"Our work in the 6th grade classroom is based on strengthening their knowledge, but we primarily empower them and train them as women leaders so that they can face any situation that life presents them with and carry the name of CHICUCHAS WASI on high."

"Unfortunately this is the last year for Maria in our academic institution and we know that she has great potential. She knows that "CHICUCHAS WASI" watches over her alumnae students in our Alumnae program and will not forget her."

*****************************************
Visitor Review

How Do You Say "Love" in Quechua?
"Chicuchas Wasi is a place defined by love. Love is the first and last consideration of everything they do, and it is so palpable that even a stranger like me, entering for the first time, could feel it. Upon entering this school for Quechua girls outside of Cusco, Peru, all the girls were in groups around the courtyard ready to perform, and all eyes were on me. This isn't the usual way shy Peruvian girls might act – they were proud of their costumes and preparation for their performance, and they were confident and eager to show what they knew. Each of them wanted to talk with me, and I wished I could have duplicated myself to connect with every one of them!

The teachers and school director, who also function as social workers, visit with the community and families to find the girls who are most in need. These are teachers who know what is going on in each student's home because they do the visits themselves. They bring the parents to the school for parenting education and engage the parents in the activities of the school. When girls graduate, they bring them back to the school to ensure they have what they need, but also to give a forum for the girls, still considered at-risk, to express their feelings about their lives.

I received a tour of the school and an incredible presentation of the Incan Winter Solstice ceremony. Each girl made her own costume, learned songs, dances, chants, and scripts for this event. It was an unforgettable spectacle showcasing the leadership of the older girls and the potential of the younger girls.

Afterwards, I shared lunch with a group of 3rd graders and enjoyed the freshly made Aji de Gallina (creamy chicken stew) with them. Being 3rdgraders, they giggled and told jokes all through the meal, but still finished every last bite. Nutrition is a major factor affecting their health and, therefore, the ability to move out of poverty for these families. It was great to see the quality of food prepared for the girls. I had Aji de Gallina the night before in a restaurant and the Chicuchas Wasi preparation wins!

There are 126 girls at a time at Chicuchas Wasi and it was clear after speaking with the students, the teachers, and some parents that it is a life-changing experience for the girls and their families. I think I left my heart there..."
- Beth Ellen
We are 31 years
THANK YOU for YOUR support and Donations
YOU MAKE THIS CW SCHOOL POSSIBLE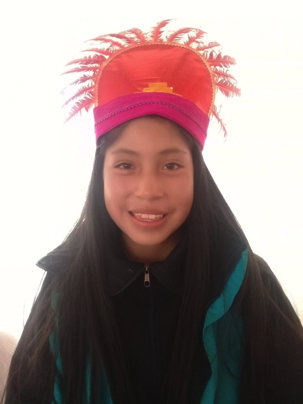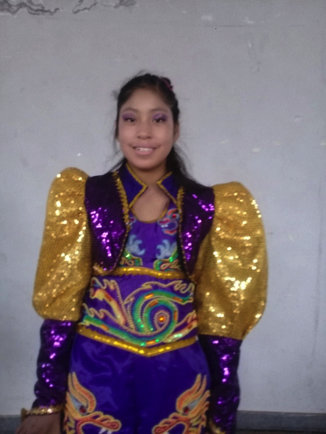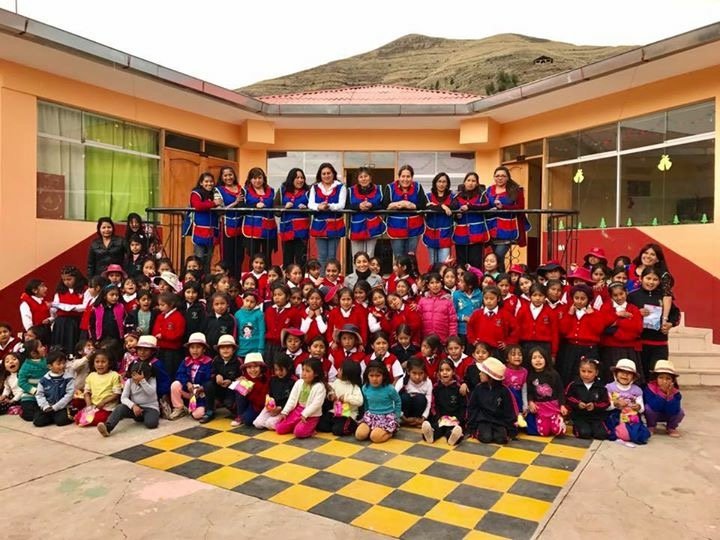 Links: