CW has 46 grads who still need us...
Last year we at the Chicuchas Wasi School for Girls were abruptly alerted, with the death of 15 year old Alumna Xiomara, to the reality that our 36 CW Alumnae girls attending public high school were ALL experiencing serious emotional stress and parental pressure to quit school and earn money for the family. Some told us they suffered physical abuse and felt very alone without the immediate go-to CW support and mentoring they received before they graduated. They came to us in mass asking for help and to become part of CW in a deeper way - specifically they asked for a psychologists help. We mobilized immediately and created a new program to address these issues.
Dr Alejandro is a wonderful and sensitive psychologist who joined our team created the 'Xiomara Program' for our Alumnae that has proven very effective. We are also working more with the CW girls and parents to better prepare them for the issues the older girls have revealed. For more than 20 years working to bring gender equality in education to underserved girls, this is a slow process with an undereducated and poor rural population with severe dysfunction in their domestic lives.
********************
*PLEASE DONATE TODAY*
"It is a proven fact that educating girls makes a difference and CW does an amazing job. I met Rae when I moved to Peru in 1982 and have been following the progress of the school and am a monthly donor." - Donor review
Dr. Alejandro, the school psychologist, meets every Thursday after school in his home with the Alumnae girls first for a snack. They then present and discuss the most pressing problems they are facing. Dr Alejandro has come up with several small business ideas to relieve the financial pressure on them to contribute to the family economy and still stay in school. The girls have learned to make fabric dolls to sell while discussing smaller issues as they work. A volunteer pastry chef is teaching the girls to make cakes to sell and with the sale of the cakes and their hand-made dolls they will be able to earn some money to help their families. The domestic dysfunction is covered in weekly/monthly meeting with parents and more often with the girls in small groups or individually as needed. Dr. Alejandro has given each girl his private cell number and is on call 24/7 for them in an emergency.
We now have 46 Alumnae girls with the addition of the 10 new grads. The CW school girls are also benefiting from Dr Alejandro's work with the high school girls and better able to prepare the younger girls for future hurdles in public high school. We will soon have to split the growing Alumnae group into smaller groups to be able to give voice to each girl.
PLEASE DONATE TODAY
https://www.globalgiving.org/projects/educate-110-poor-girls-in-cusco-for-economic-survival/
Our younger CW school girls also have their time with Dr Alejandro to confront their family problems and to prepare them in advance of graduation for the reality of public school. He meets with the parents of the CW girls monthly or more often if needed to address any issues that come up in one-to-one private meetings or group talks with the students. He is on-call to address any urgent problem that Director Ruth is concerned about.
Dr Alejandro's various programs (for the primary school girls, the Alumnae girls and both sets of parents) has made a huge difference in the school, for staff, parents and especially for the girls. Our girl have been able to open up to each other and to Dr Alejandro about any serious problems and they are being addressed by him with the parents. The student bond and support for one another and CW staff continues to grow stronger.
THANK YOU FOR YOUR DONATIONS
YOU MAKE CHICUCHAS WASI SCHOOL POSSIBLE.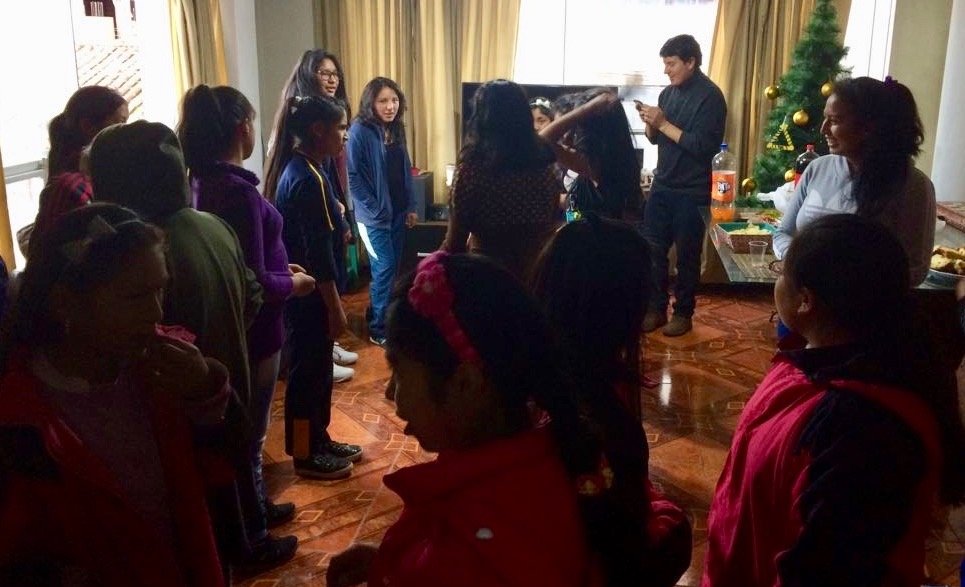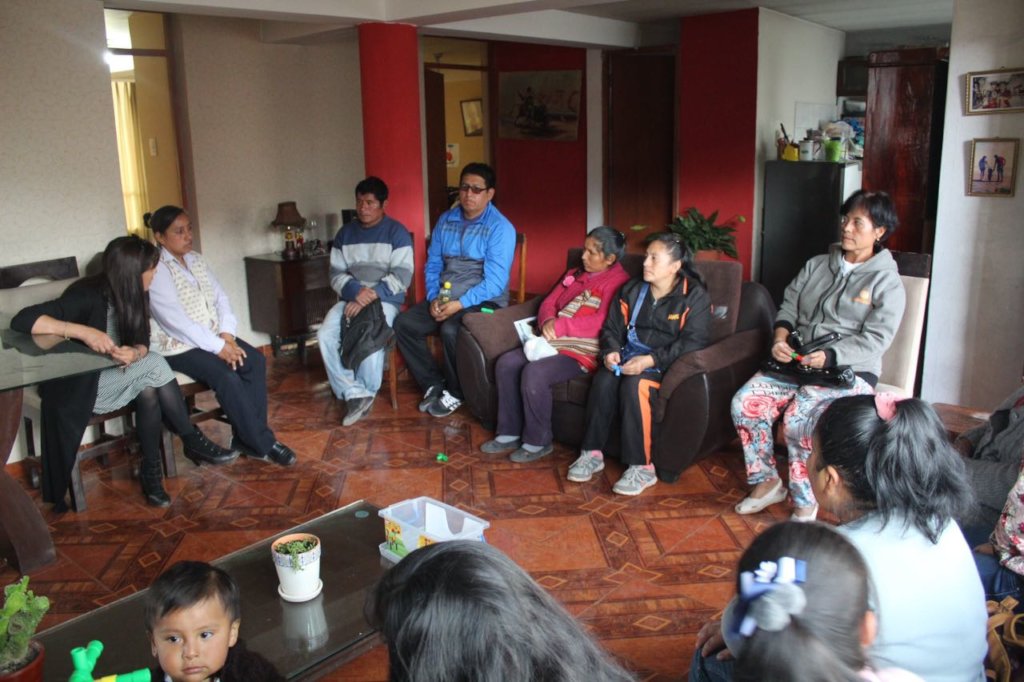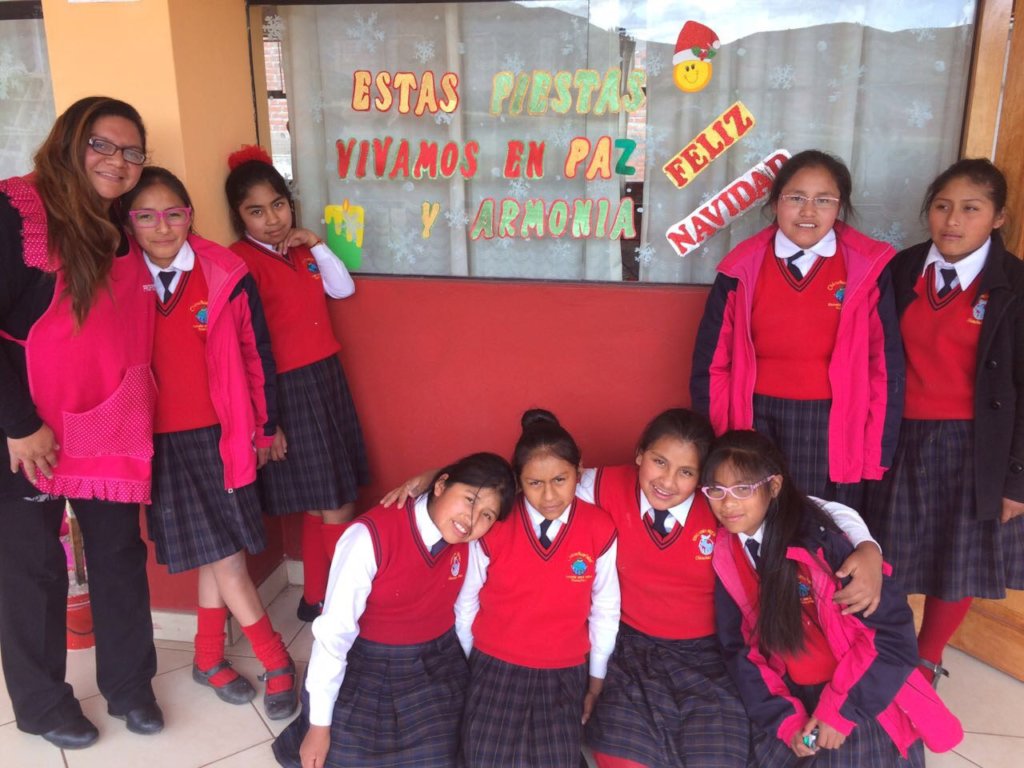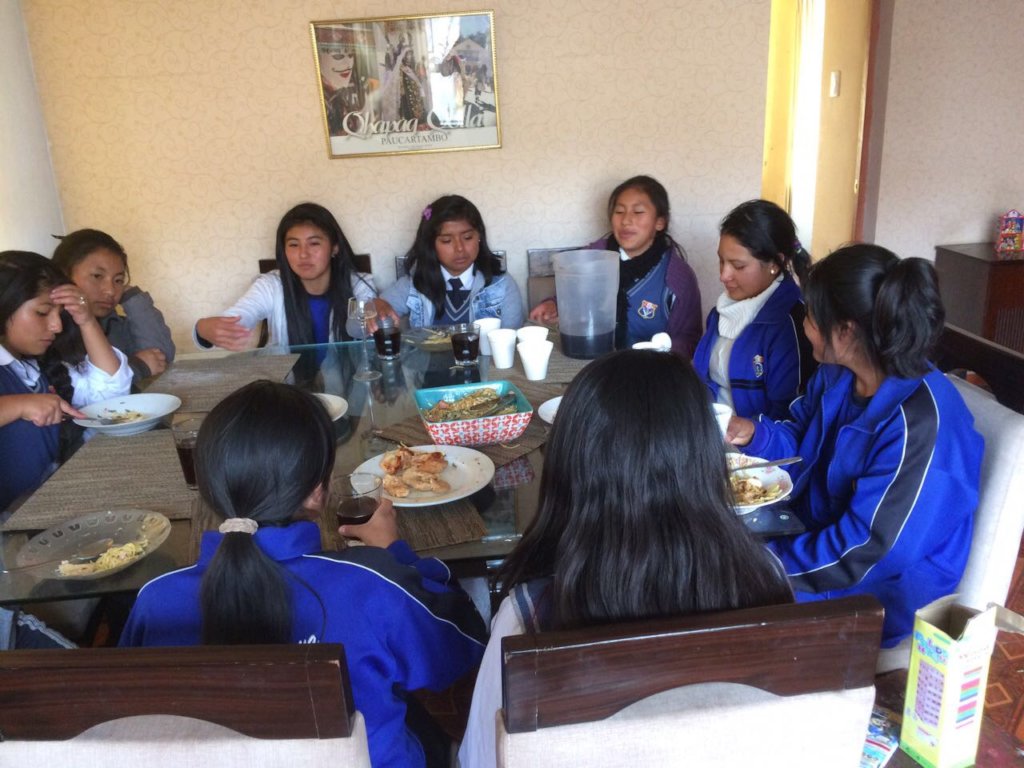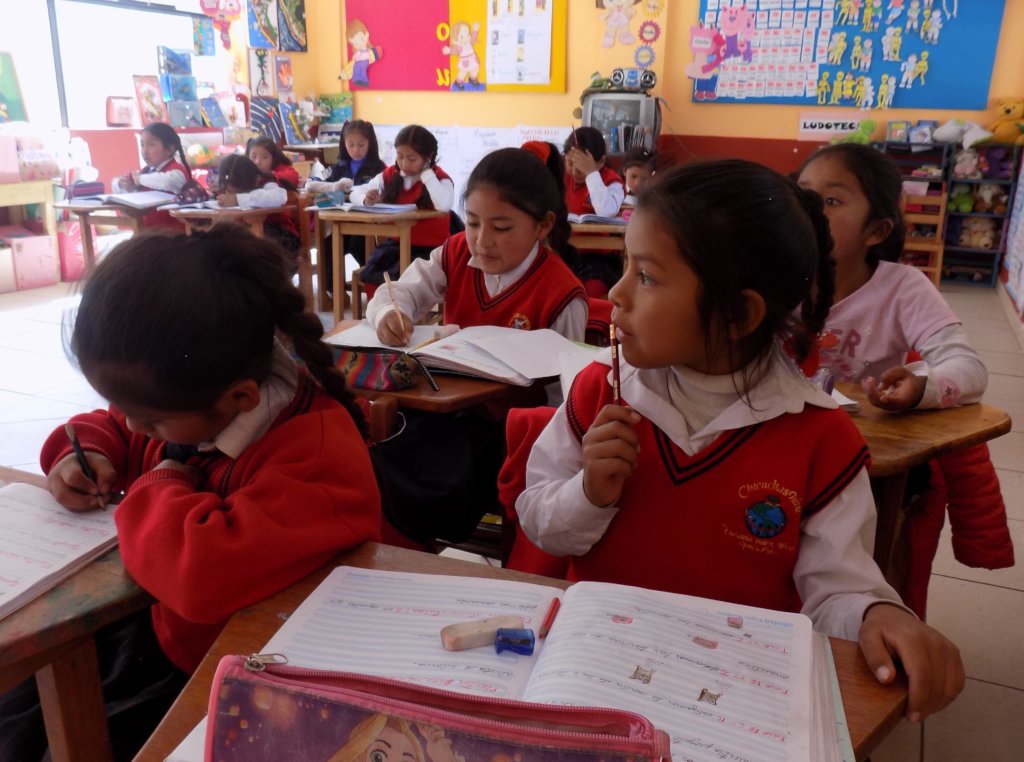 Links: