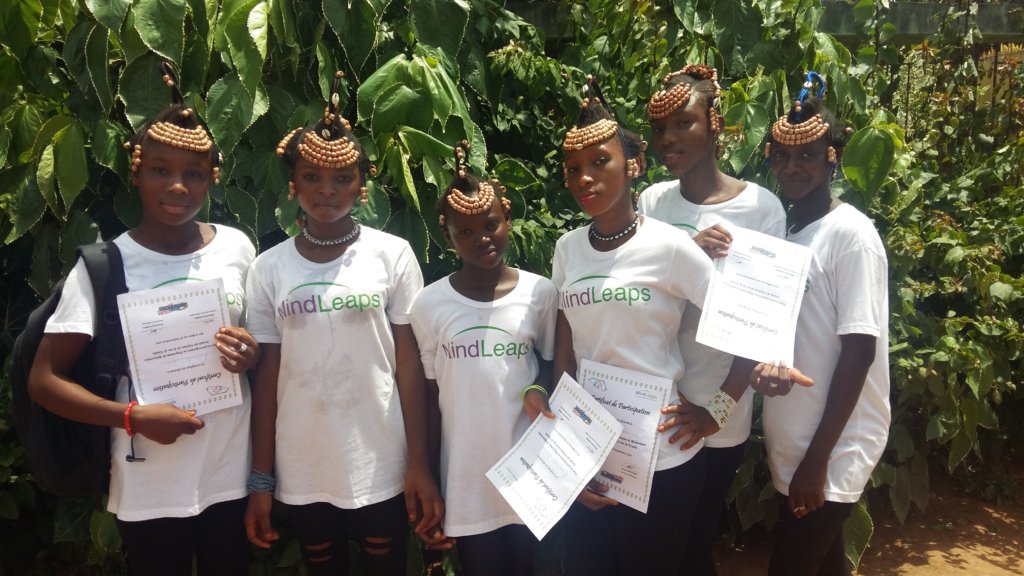 The impact of Ebola continues to loom over the countries and communities it devastated since the epidemic started in 2015. Perhaps the most severe impact is on the thousands of children and youth whom the epidemic left parentless. Many of GlobalGiving's nonprofit partners in the Ebola Epidemic Relief Fund have concentrated their efforts on rebuilding a support-system for them. Today, we want to share four stories with you!
#1- Last month, Kidsave International was overjoyed to be witness to the reunion of a family separated in midst of the Ebola crisis. After losing both parents, 12-year-old Bockarie and his grandmother were reconnected thanks for your donations! Through their project, Kidsave Sierra Leone Ebola Orphan Relief, Kidsave International has reconnected 22 children with their families in the past two months and has found local adoptive families for many more.
#2- It's been a little over a year since Guinea was declared "Ebola-free". However, the fear of survivors transmitting the virus and reigniting the epidemic is still prevalent. This fear has lead to school closures and distrust among community members. Your donations to MindLeap's project, Post-Ebola Guinea: Educate & Empower The Youth serves families facing the lingering impacts of the virus through providing safe centers for young students to be empowered through dance, nutritional classes, and counseling to address the new economic and social pressures felt from the epidemic.
#3- At Develop Africa Inc's Dream House for orphans in Sierra Leone, birthdays are a big deal! Their project Help Care For Ebola Orphans in Sierra Leone is creating joyful memories for children that are a staunch contrast to earlier memories of watching their communities instantaneously crumble in the face Ebola virus. Your donations to support the Dream Home provide basic and urgent care for twenty-two children while refilling their childhoods' with hope and happiness.
#4- Lastly, Touch the Nation recently shared that they are close to completing a new home for up to thirty-five orphans. Your donations to their project, Build a home for Ebola orphans in Sierra Leone, aren't just supplying the construction materials to build the orphanage, they are securing a home and a sense of security for children who lived through the sudden death of their family members.
The world may longer fear the Ebola virus spreading and threatening to take their loved ones, but the impacts of the epidemic are still felt by the most vulnerable. Your support of them is ensuring their future wellbeing! Thank you!