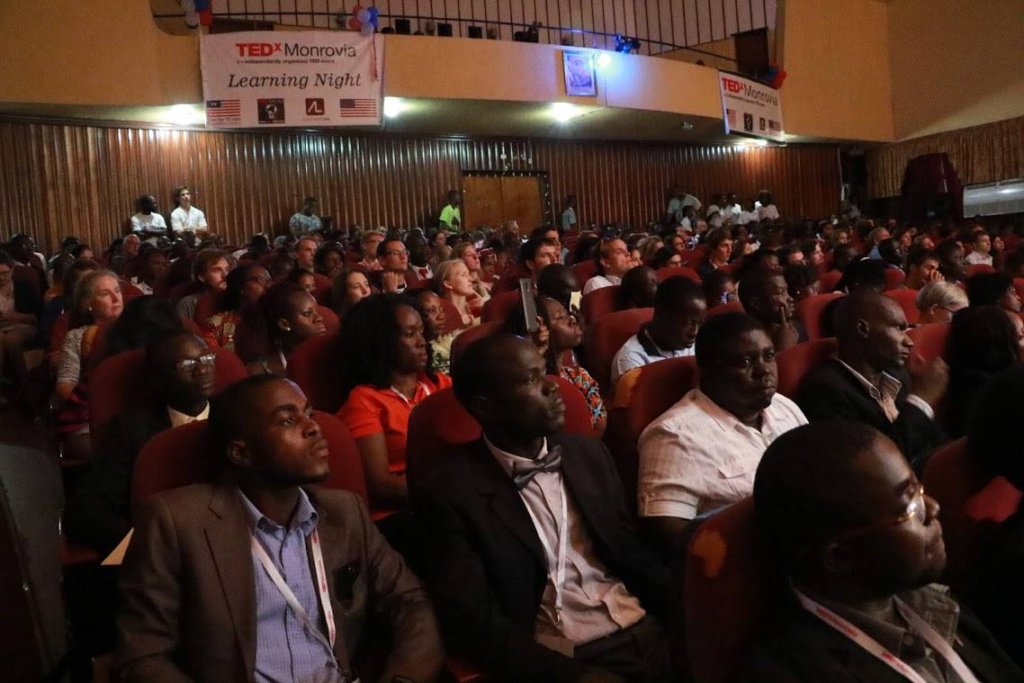 Last week, news broke that a successful Ebola vaccine had been developed. According to the journal article detailing the breakthrough, the vaccine was 100% effective across the 6,000 recipients. This is life-changing news for our partners working in Guinea, Sierra Leone, and Liberia, and for everyone across the world!
Thanks to your support of the GlobalGiving Ebola Epidemic Relief Fund, dozens of our partners have been able to provide the much-needed support for those communities ravaged by the virus. In light of the great news, I'd like to take some time today to share with you the long-term impact that your donations have had through our partners on the ground.
Seeds Program International is well on their way to making Liberian communities more self-sufficient by providing good quality seed, expertise, and training materials to humanitarian organizations working around the world to alleviate hunger and poverty, issues exacerbated by the Ebola epidemic. Through their Restoration of Educational Advancement Program, SPI provided 30 women with training on taking soil samples, applying fertilizers, and cleaning their produce after a harvest. Not only did these farmers gain skills to make them self-sustaining, but five women were trained to teach future farmers how to provide for their families.
In November alone, Kidsave International helped reunite 24 children affected by the Ebola epidemic with their extended families. At the reunification ceremony, one relative was overjoyed by the opportunity to help their kin. She said, "Today I fulfilled the promise I made to Abu's parents when they were loaded in the ambulance and taken to Kenema. They never returned. I said I would take full responsibility of Abu and his siblings. Now I will care for them. They will live with my family and meet their education and health needs." While stories like this are plenty, Kidsave has identified more than 325 children still in need of support and a loving family.
IsraAID's efforts have been focused on the psycho-social and emotional support in Sierra Leone over the last few months. Workshops on psycho-social support and anger management, hosted by IsraAID, has reshaped how teachers interact with their students in Sierra Leone. One teacher reflects that, "after participating in the workshop - I now take the time to listen to the students whenever they are late. As a result, I have become closer to my students and they know that I am ready to listen to them whenever they have something to share."
Your donations to the GlobalGiving Ebola Epidemic Relief Fund have also made possible the following heroic efforts by our amazing partners:
ChildHelp Sierra Leone Girl Power Project provided support for 344 girls, equipping them with the skills to avoid early pregnancy and disease.
Mindleaps brought together 44 of their young students to share how their lives have changed after Ebola and what they learned from Mindleaps.
Two of Accountability Lab's film school graduates helped plan and execute Liberia's first TEDx event. Many of the speakers were deeply involved in the response to the Ebola crisis, as well as the process of rebuilding after. Dr. Mosoka Fallah played a leading role in fighting the virus through case detection, surveillance, contact tracing and case management. Brenda Brewer Moore led a team of volunteers who provided homeschooling educational kits to over 5000 out-of-school kids to keep them academically engaged while schools were shut down during the crisis.
Touching Humanity in Need of Kindness (THINK) mobilized 450 young girls and women Liberia to know more about their rights and gain useful life and business skills.
Arthur, of WeOwnTV's Survivors project, received his U.S. visa and has joined the film team to provide critical input in the editing process of their portrait of the Ebola crisis.
While the vaccine announcement is fantastic news, it is only with the support of nearly 5,500 donors like you, that our partners have the courage and motivation to continue on rebuilding from this crisis. So, thank you so much for your continued support of GlobalGiving and our hard-working partners.