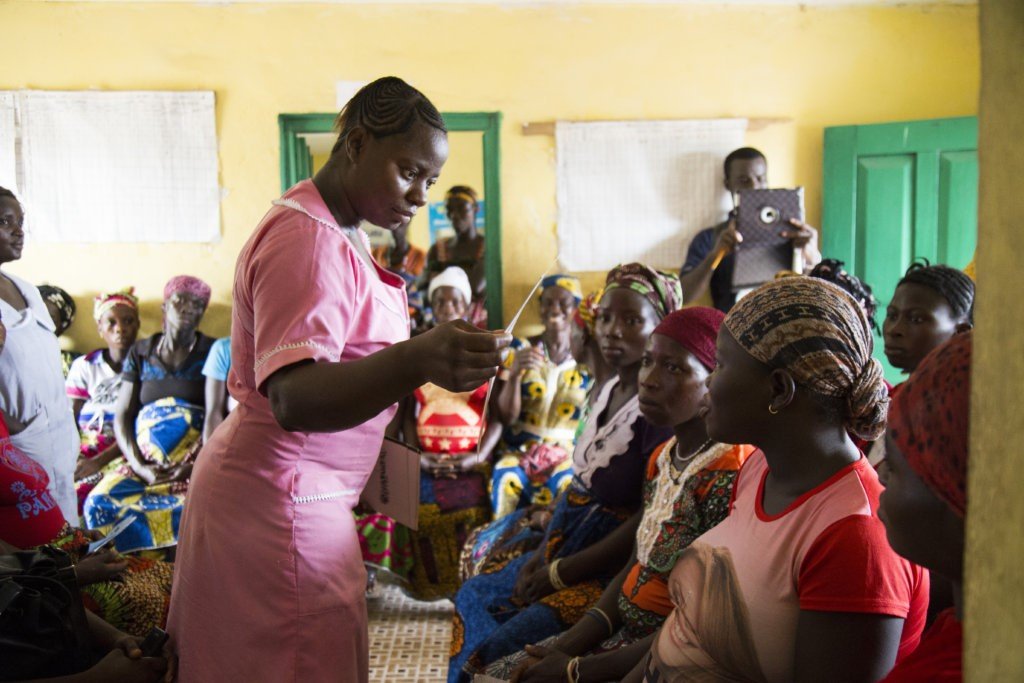 With so much of today's international health news focused on the spreading Zika Virus and the discovery of unfrozen anthrax in Siberia, West Africa's recovery from the Ebola epidemic has not drawn as much attention. But the work continues! Nonprofits, volunteers, and donors (like you!) need to continue to provide support to the West African states of Liberia, Sierra Leone, and Guinea, and all those who suffered directly or indirectly from the devastation the virus caused. Today, we want to share the titanic achievements our partners have made in their post-Ebola recovery efforts.
Partners supported by your donations to GlobalGiving's Ebola Epidemic Relief Fund focused on rebuilding, rehabilitation, and prevention in the affected regions.
Touching Humanity in Need of Kindness (THINK) provided shelter and services to 15 new young women at the THINK Safe Home. THINK is currently supporting 43 women, while also establishing a Rehabilitation and Training Center to provide psychological counseling and trade skills training to female inmates in Monrovia.
MindLeaps recognized the lack of rehabilitation for young girls in Guinea. Rebecca Davis, Executive Director of Mindleaps, described their work as helping "girls meet their basic needs, and through this, their feelings of abandonment and worthlessness start to change."
GlobalGiving's nonprofit partners in West Africa also focused on the prevention of future health crises, primarily through education.
IMANI HOUSE, Incprovidedhealthcare to Liberians at their Maternal and Child Health Care Clinic, whilealso equipping 500 local women withhealth literacy to improve their health and prevent future disease outbreaks. IMANI House's actions truly represent the saying that "Knowledge is power!"
The Welbodi Partnershiptried hard to find a silver lining within the crisis. In their own words, they are striving to "deliver vital messages on how to keep communities safe from a resurgence of Ebola, how to access healthcare and how to tackle some of the most common preventable illnesses." They are looking to transform "Ebola response projects to projects that support more longer term health improvement initiatives," such as tuberculosis outbreaks.
PCI-Media Impact's #ISurvivedEbola campaign has empowered survivors to become leaders in their own communities, helping to educate their friends, families, neighbors on public health prevention and how to respond to an emergency outbreak. PCI-Media Impact has also helped to reintegrate survivors into their societies in Guinea, Sierra Leone, and Liberia.
As always, we are so grateful for your support! Your donations have not only supported rebuilding and rehabilitation efforts, but are helping to prevent future epidemics through health education and literacy. Despite the end of the immediate crisis, the work continues! You can keep supporting our nonprofit partners in rebuilding, rehabilitation, and education by donating toGlobalGiving's Ebola Epidemic Relief Fund.