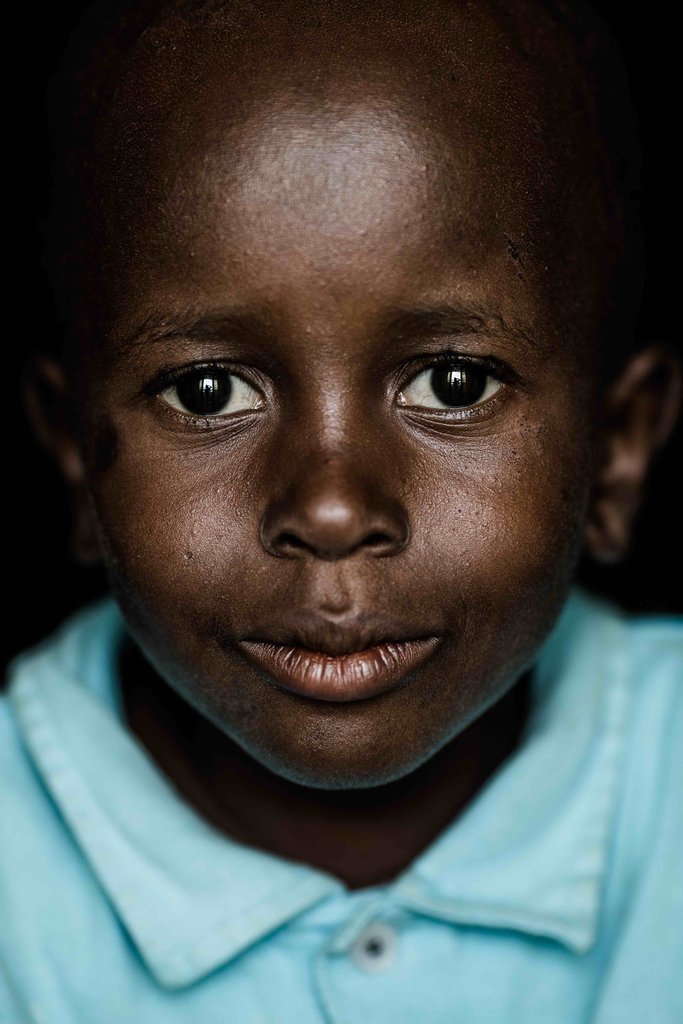 Last week we shared how your donations are making a difference on a large scale to combat Ebola in West Africa. This week we wanted to share with you more specifically the direct impact that your support is making in Liberia, Sierra Leone, and Guinea.
As we enter 2015, more than 20,000 cases of the Ebola virus have been suspected or confirmed in West Africa and more than 8,000 people have died from the virus. Ebola has had enormous consequences on the affected countries - existing health systems have been devastated, schools have been closed for nearly a year, and economic development has stalled. Despite these challenges - and thanks to your support - progress is being made. New cases are starting to decline in many areas, the government of Liberia announced that schools would reopen on February 2, and the path to zero new Ebola cases is now possible.
We're happy to announce that thanks to your support, we have just sent an additional $1.8 million to our partners working to combat the Ebola crisis in West Africa. A summary of each of the grants given is below, and we'll continue to update you with the progress on these grants in the coming months.
AdvocAid: To provide Ebola prevention materials and food supplements to 7 female prisons, 20 police stations, and 50 ex-prisoners and their children throughout Sierra Leone.
Africa Responds: To fund two grassroots groups in Liberia (AAD and Face Africa) and two in Sierra Leone (HOPE and WAHD), along with community outreach of grassroots stories and Diaspora outreach.
BRAC: To reinforce BRAC's network of community workers to raise awareness and stop the spread of Ebola in Sierra Leone and Liberia.
Develop Africa: To provide medical supplies to the Ministry of Health and Sanitation and support children orphaned due to Ebola in Sierra Leone.
everyday gandhis: To provide four months of supplies for 4 clinics, 2 private nurses, and 10 public restrooms
Gbowee Peace Foundation Africa: To carry out Ebola awareness in conjunction with a sexual and reproductive health campaign.
Global Communities: To conduct community-level and district-level Ebola education and outreach meetings.
Greatest Goal Ministries: To provide awareness on Ebola, as well as medical/sanitation supplies and food to disabled families in six districts in Sierra Leone.
Healthy Women, Healthy Liberia!: To train and hire 10 community health workers to provide health education, lead vaccination and immunization campaigns and provide first aid in Kakata, Liberia.
Imani House: To support a health clinic in Brewerville, Liberia to hire additional staff and community outreach workers, distribute Ebola prevention kits, and purchase additional medical supplies.
International Medical Corps: To restore the functionality of 7-10 Community Primary Care Clinics in Sierra Leone, to help in the fight against the Ebola outbreak in the region.
Internews: To build a dashboard facilitating two-way communication to ensure accurate Ebola-related information flows between local media, government, and health agencies; and to provide support to Community Action Against Ebola (CAAEB).
IsraAid: To provide psychosocial support for Ebola survivors and health care workers and to support a life story program called "Ebola Heroes" in Sierra Leone.
KidSave International: To recruit and train foster families to care for 140 children who are orphaned due to Ebola.
Last Mile Health: To support health facilities, the Ministry of Health, and train and supervise Community Health Workers in Rivercess County, LIberia to combat Ebola.
More than Me: To fund the Ebola-free Coalition's efforts to provide ambulance services, outreach and case finding, home health care, household communication, and quarantine kits in Montserrado County, Liberia.
National Empowerment Program for Women and Children: To carry out door-to-door awareness, contact tracing, psychosocial support to survivors, families and communities, and take-home education lessons.
Nursing for All: To support nurse-led community initiatives on Ebola prevention and education in Ganta and Monrovia, Liberia.
PCI-Media Impact: To support PCI-Media Impact's #ISurvivedEbola radio drama series and call-in show.
Save the Children: To provide WASH support to health clinics to help fight the Ebola virus in Sierra Leone.
Solon Foundation: To provide in-home Ebola awareness and general education using an innovative teaching model for students who are unable to continue their education while schools are closed in Sierra Leone due to Ebola.
Touching Humanity in Need of Kindness (THINK): To provide awareness, contact tracing and psychosocial support related to Ebola, as well as provide a transit center for children affected by Ebola, train foster parents, and carry out family tracing.
UNICEF: To support UNICEF's Ebola protection efforts in Guinea, Sierra Leone, and Liberia, including running community care centers, social mobilization, and child care and protection.
Vision Awake Africa for Development: To carry out contact tracing, education, provision of PPEs, and support to Ebola orphans and survivors in Paynesville, Liberia.
WeOwnTV: To create 4 PSAs and 5 episodes of an education drama series about Ebola, and translate those media into 11 languages for radio broadcast in Sierra Leone, Guinea, and Liberia, as well as to support the creation of a full-length documentary.
West Point Women for Health and Development: To promote zero transmission of Ebola in West Point, Liberia and surrounding areas through community outreach, providing medical supplies, assistance to survivors, and coordinating community Ebola support.

Thank you again for your critical support for these efforts. We'd love any questions or comments you have on this support, so please share your thoughts!