172,000 living away from their homes almost 4 years post quake
Even though the United Nations officially ended its earthquake relief program, the devastating effects of the 2010 disaster – one of the worst in world history – continue. Since our last report there has been an encouraging relocation effort, but according to the IOM there are still 172,000 displaced people and the economy is still in shambles.
Learn more
info about the crisis with displaced persons.
Also, with an epidemic of more than 682,000 cases, over 8,300 Haitians have died of cholera – a totally preventable disease.
Deep
Springs
continues to play a lead role in Haiti's anti-cholera campaign. Pan American Health Organization officials fear that, if the disease is not controlled soon, it will spread to epidemic proportions throughuot the hemisphere. According to
PAHO
the Dominican Republic has reported over 31,000 cholera cases and 458 deaths since 2010, Cuba has confirmed 678 cases and 3 deaths since July 2012, and Mexico has confirmed 171 cases and 1 death since September of this year.
Recognizes

Deep

Springs

in new publication
The World Health Organization (WHO) recently published a
toolkit
on monitoring and evaluation for household water treatment efforts.
Three of
Deep
Springs
' studies about the effectiveness of our programs are cited as examples in the toolkit. The Jolivert program is presented as a case study in the toolkit and was also featured at the University of North Carolina's Water and Health Conference recently. The WHO publication also mentions post-quake research showing that our work resulted in the highest "effective use" of household water treatment products among the emergency responses studied.
In 1801, ex-slave Toussaint L'Ouverture (1743-1803) led nearly one-half million Haitian slaves against Haiti's French colonialists. Their eventual victory was the first successful slave revolt and helped establish Haiti as the first black republic.
The worldwide water and sanitation crisis claims more lives through disease than any war claims through guns. (UNDP)
Roberts and Aakesson elected at October meeting
Ashley Aakesson
Ashley Aakesson is a nutrition, food security, and development leader with 15 years of experience working with vulnerable groups in Africa, Asia, and the Caribbean to improve their health and well-being. Ashley joined the
SPRING
Project in 2013 as a Social and Behavior Change Communication Advisor. She has worked with PATH and Save the Children. From 2006 to 2010 she served as Executive Director of the Children's Nutrition Program of Haiti, which partnered with
Deep
Springs
before and after the earthquake of 2010. Ashley holds an MA in Applied Anthropology from the University of Maryland and a BA in Anthropology from Miami University in Ohio.
Margaret Roberts
lives in Avella, PA with her husband. She is currently the Senior Procurement Manager for Calgon Carbon Corporation. Margaret graduated from Syracuse University with a bachelor's degree in English and received a Masters in Business Administration from Chatham University. She joined Calgon Corporation in September of 2013, previously working at LANXESS Corporation and Bayer Corporation. Margaret has been helping
Deep
Springs
informally in many ways since 2009.
Chlorine sales add to our sustainable approach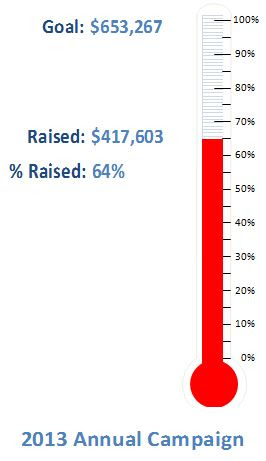 Our sustainable approach of selling the locally produced Gadyen Dlo brand chlorine is working! So far this year sales have topped $90,500 and have really helped push us towards our goal.
Small Sacrifices = Big Impact!
For only $2.74 a day (cup of coffee) you are a $1,000 donor
For only $5.47 a day (fast food meal) you are a $2,000 donor
That's a small price to pay to provide clean life-saving water in Haiti!
Links: