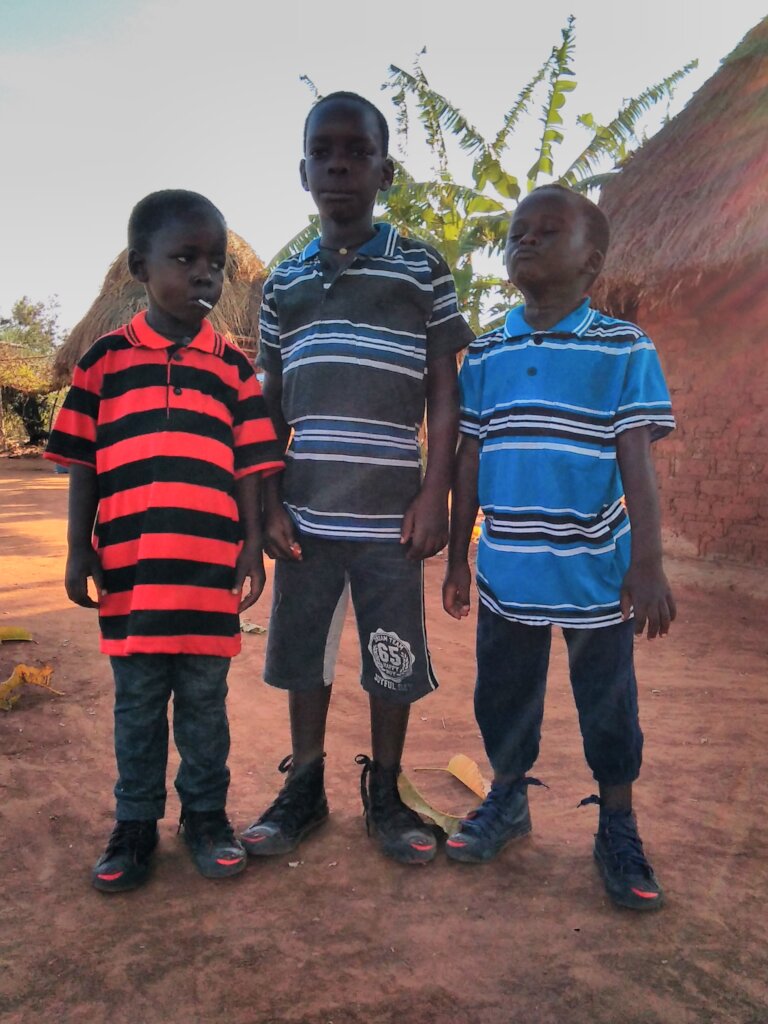 Happy New Year to All our community of good donor's and mostly mother Loretta, her family and friends for the recurring donations that support the school and the children in Uganda.
The economy is now fully opened for all sectors, including the motorcycle transport industry most recently, which is the cheapest mode of transportation the poorest in Uganda, this now makes it possible for our teachers and students to get to school and school able to make purchases and transported to school at cheaper costs.
New staff Hired!
Because of your help, the school administration has been able to recruit new professional teacher's, new graduates, and pay old salary arrears for the out going and old staff who have left for other opportunities and work for government schools due to better pay. A teacher in our school is paid about 25$ a month which is very low compared to what a teacher is paid in government school, yet they have same working hours and load, same teaching curriculum. Support staff is paid in our school only 15$ monthly but due to our lack of enough donor's, we fail make this commitment possible, for the cooks, and day and night guards.
Teacher's Accomodations!
The funds we received help us secure and pay for rented house in town, called trading center's, no electricity, water, no bath room, toilet facility, these teachers have to walk to school to use toilet should nature call, it's worse if that need gets at night. The cost of the house is 50,000/ ugsh per months per room, and we have ten teachers, it becomes a challenging to help due to limited number of donor's currently commited to help the school.
Infrastructure!
The funds have supported renovations, of the classrooms, most had anthills fully grown inside, broken toilet facility, doors, and water tank broken tap, and our temporarily school kitchen that was blown up by the storms.
Additionally, a few desks have been secured, and old broken once repaired and teachers chair's and tables also repaired and few purchase to much the teacher current population.
Other cost include paying for the government new policy on making covid messages on the school compound and classrooms, as well as making sure sanitizer for the students are in all the classes, this is not possible with limited funds received of about 450$ monthly, we need your help to raise the funds to help the disadvantaged children, payment for Rural teachers.
Boarding children
These children have been affected by COVID-19 and the children are increasing dropping out of the school system, most have married young, the last two years of lock down pushed them into hardships, they went back to the streets and boys in drug's and girls begging for help ending up getting pregnant, much us the government is saying these children be allowed to go back to school, the feel ashamed to be in school with babies or fully grown stomachs.
Some who have refused to come back to school now sell in the streets, we have few who have come back and new children but management and care support is still difficult because of funding challenge.eg, the cost of maintaining a child in boarding is about 300,000/ ugsh a term this includes paying for his or her scholastic, and if it's a girl her menstrual support, and medical, care, food etc, we fall far below meeting this requirements, please help us help these children, we also have some disabled, and mentally exhausted children due to Covid and two years children have stayed home.
Teaching materials, examination fees for uneb!
UNEB is a standard examiner for Uganda and all schools, students country wide are required to qualify to to sit for this exam, and fees are now getting high each year and rural parents are unable to pay, and this cost is about 150,000/ ugsh per child, including payment for photos that and cost for examination centre to support invigilation staff. Our school is struggling with this fess, whci are supposed to be paid at the start of the new school term.
New school curriculum is being developed by the government due to Covid, so the school can cover as much material as possible, fearing that should covid situations become high and the country goes back to lockdown, the children would have moved a step head not staying in the same class for long. The grading system is changing as well, we need funding to much this new changes and costs to educate rural children.
Share NGO account!
The board due to new government audit of all NGOs in Uganda has been able to meet the costs of paying for filling retrts for three years staring 2018 when the organization transited from a CBO status to an NGO, https://www.pmldaily.com/news/2019/11/full-list-govt-validates-2119-ngos-closes-over-12000-others.html
After validation, all NGOs were required to update their status and this was possible for share due to the funds available, we are happy to have you and now we have our account bin a secure location, Bank and City, it has been risk to draw funds in the same locality and getting wrong people seeing you come out of the bank and creating a lot of threats and thugs trying bto trail you as you get go to shop for the school or pay bills in Pallisa town.
Food for the hungry children!
We request for your help today to make it possible for the dreams of these very poor rural children come true, just one dollar, if given by you on a recurring donations will do a lot in the life of these children, and make sure they don't run back to the stree ts, if they are sure of a meal, Accomodations, and care from the teacher's and a future. Clothing for these children is also a big deal,they need good clothes, when get, they feel loved and smile alot. Thank you for always caring to donate.