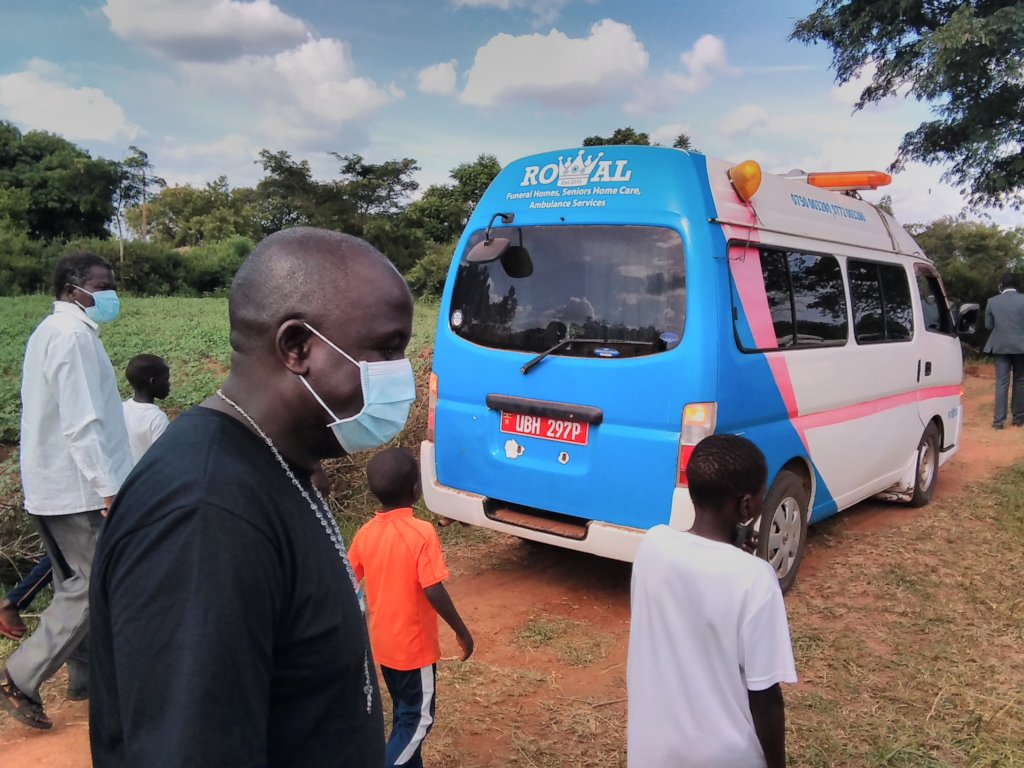 Dear sponsor's,
W continue to appreciate you for the support and the donations received monthly to help disadvantaged households in Pallisa District in Uganda. Hammerslag School in particular.
Since schools closed due to the out brake of COVID-19, children have stayed home with no opportunity to learn not even to step into the school, they have grown up and most girls and boys in this catagory think of not going back to school if they open, some actually most are now harkers, in small towns, and think the way of life today is making money not wasting time in education. We are worried about the situation Covid is presenting to many life's of young children and especially the girls who have been pregnated, after losing their parents to covid, the only way to service is to get financial support from working adults. Boca boda men
But with your continued efforts to help the children and the school, we are using the money to generate education materials, photocopy and take to upper primary school children' to help them keep up with the set school curriculum and instruction manual to get them ready for the coming exam's called PLE, primary leaving examination.
As we visit the children, distibuting education materials, we realized another challenge, they are heavily involved in household work helping their parents and relatives in gardens, and the only time they are free is at night, and w e realize that they need reading lights, solar power system, which mY cost as cheap as 300,000/= Uganda shillings. This is sufficient enough to help the children read with good light, it give three lights, one bulb for the child, one bulb for parents hat, and one outside for the compound, giving the household some security for the disadvantaged households domestic animals usually kept outdoors.
Wth help of this fund's it has been possible to buy solar power system for three households with children in candidate classes, and since we have 10 candidates, they share reading light with the neighbors, homes connected to solar lights. The challenge however is lack of enough funding to have all the candidate's households get solar system, and also the cost of printing all the subject materials for each child to use for study time at night and with the semi candidate's households in plan, these are children in primary six classes and they're 30 in total.
We also have boarding children we tried to support, sleeping in the classroms, most came from disadvantaged households and streets, this is the catagory which is now involved in street life again some have joined fraud, and drunk life style and drugs use, why covid situations pushed them back, in trying to get food, we provided to them Hope and a home, all this is lost due to covid, how do we get these children back to the dream of education, I have tried to follow some to the village homs and get to see and help the sick, the care givers have no money, since everyone was under lockdown and no time to do a money generating activity.
Rural children in candidate classes need help of reader materials to prepare them for the coming exam's, and we need solar lights for the disadvantaged households in plan to get them to read at night, during the day, the children are busy working for the parents and relatives in the garden, others harking to help raise money to get them food, most poor households eat once a day
The support you give has helped maintenance for the school, paying the Day and night guard, 50,000/= Uganda shillings a month, and we also have other staff, the Cook, metron, and the teacher's suffering as. A result of the lockdown, they have families to support but have no salaries, we try to help those with sick children but the funds can't help much, we also have to keep q paying the bills of cleaning up the school compound, the classroms and the school toilet s which the community with no toilets at their homes come to use, and the cleaning of the water tank, this has helped the community alot get clean water athe school, thank you for your help to get them a water tank.
At the moment as we hope that the government will open schools in Uganda, come January 2022,. It was in our plan to have all the classes outside walls plastered and painted, , currently the coat of a bag of cement in Uganda is 36,000 good quality, we need 100 bags in total and 50 jerrcans of water and oil paint, this will put the classrooms to safety standards to keep them safe from Covid.
Corona has claimed many lives in our local community and most disadvantaged households are affected, the children are left as orphans, no hope in life, the number of children needing help is increasing everyday, how can we expand our help or grow our donor support, we are not seeing covid reducing in our community and I have just returned from such a burial and vaccines remain low and no impact , how can our support help get vaccines and people vaccinated, help donate to share and saw lives off the poor now.
Additionally, our organization rents office space we are trying to pay but we are not able to pay fully, the records we have shwo that we have no funds committed to the payment of NGO Office rent and the landlord is not happy thinking am getting money and using it no payment of NGO Office rent. The agreement shows that I am to pay 150,000/= monthly but it has been difficult to share the funds we received with all the needs of the children, the school and office, also asking for rent arrears is the Uganda post office, box for the school and office.
We get visited and we can not help provide some lunch to them, especially the elderly people looking for help or information from our efforts, and the teacher's who are our staff, when they get problem's they visit our NGO Office, we can no help, and the same time we are nqo able to pay salaries to these teacher's and other support staff, since covid heat, they are jobless, no income to start a business.
I am kindly appealing to all our humble family of donor's to think about our community, the children, the community, we organized a community meeting to sentizise them on the danger's of covid and how to manage the risk but it was costly to pay for the medical pasonel and the elders.
We need your support, together we can kick Covid out of the rural areas of Vonerable households in Pallisa.