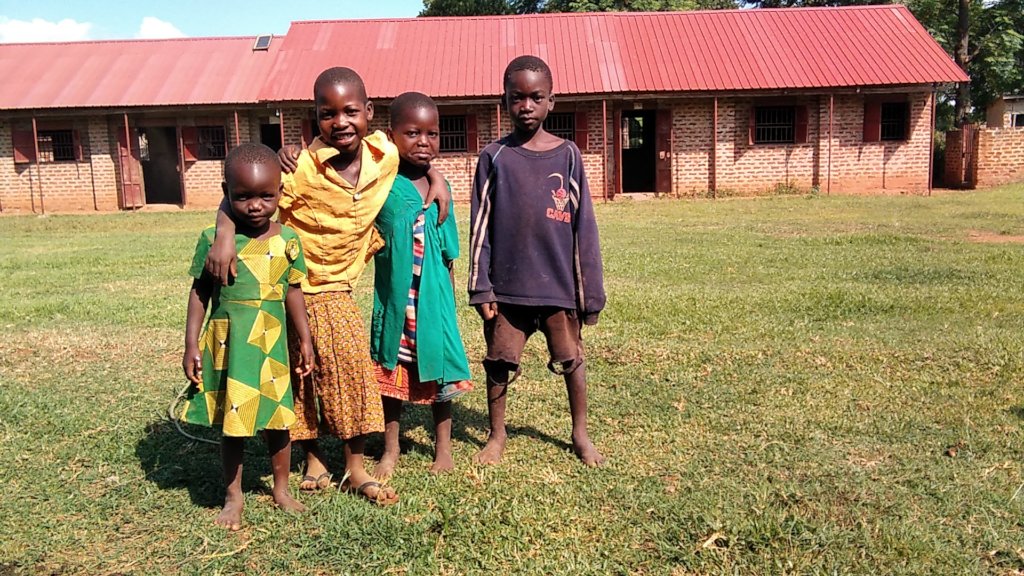 Thank you to those that have continued to donate throughout Covid, and for supporting our children and staff in their efforts to create a safe and enriching learning environment.
As usual we have continued to purchase food, living and learning supplies for the school, as well as Covid sanitation materials required by law such as soap, clean water, and hand sanitizer. We have also paid fees for our candidate students sitting this year's PLE exams, scholastic books to help them prepare, and funded ongoing improvements to the school building, classrooms and toilet block.
Unfortunately, due to new Covid strains, rising infection rates and a lack of vaccines, the President has closed schools again for the next six weeks. The students and parents are very disappointed.
Therefore we ask once again for support to keep the school and compound protected, and its staff and children cared for during this break. This includes funds to hire local transport to get students back to their families or temporary accommodation in various towns, to purchase masks/PPE, pay for compound maintenance, and salaries to teachers and day and night security.
While the school is closed, we are also appealing for funds to complete vital improvements and additions to the classrooms and living facilities. For construction, we need 200 bags of cement to fortify the walls and to make proper floors which are currently dirt; treated wood to replace the toilet block's doors that have been destroyed by termites; paint for all the inner classroom's walls, and supplies for the removal of several anthills that are growing in some of the classrooms as a result of being vacant for much of the last year due to Covid. We are hoping to complete these activities before schools reopen in 42 days.
Attached are some photos showing the school's current condition with very few students using only a couple classrooms and ant hills growing in some, which the children are helping to remove and restore.
Thank you again for your donations and for believing in our school and community's dreams of a better future.
Much love,
-Charles