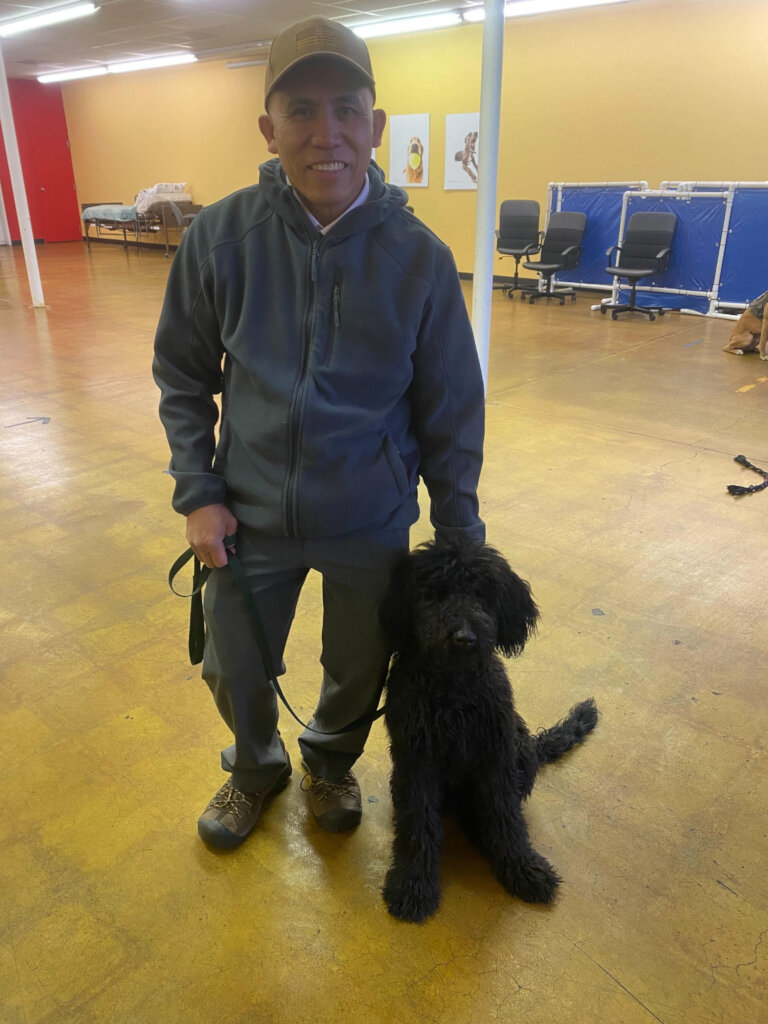 Canines with a Cause is dedicated to offering individualized support to the Veterans in our program. We understand how much goes into the decision to train a service dog and we are with them every step of the way, from taking their dog home for the first time, to graduation day.
Many of our Veterans have never owned a dog and training it to service dog standards isn't an easy process. It takes time, dedication, and a lot of patience. That's why pairing each Veteran with the right dog is at the forefront of our mission.
CWAC trainers take an individualized approach when pairing dogs and Veterans. Trainers meet weekly to discuss dogs in the program, including size, temperament, and energy levels, as well as the needs of each Veteran. Once the Veteran meets the dog, they can decide to take their new pal home for a trial period. This "trial period" ensures they are working agreeably as a team and that all parties are happy with the fit.
This somewhat meticulous matchmaking process has proven successful time and time again and it is a key part of our program. As the Veteran and dog pair slowly become closer, they begin to trust each other more, and their bond becomes unbreakable. With this type of trust, both gain confidence in handling new and sometimes daunting situations, like venturing into the public with each other for the first time, together.
Below is a message from one of our Veterans about how this strong bond with his dog has helped him isolate less and begin to venture into the public once again.
"Just knowing that she's there right beside me. All I have to do is look at her and if she's not worried, I know I have nothing to worry about. I know she has my back and I've got hers."
This life-changing work is made possible because of your generous support, we could not do this without you.