The team have been slowly re-opening our services and part of this has included the launch of our new clinic at Catrin's Centre. We recieved a large amount of medical equipment donated from the UK which arrived in the summer last year. This included specialist wheelchairs and seating, standing frames and mobility equipment. All of this wonderful equipment gives us the ability to help individuals who otherwise would not have access to or be able to afford the equipment they need. The impact this can have have is huge and can often mean isolation and a loss of indpendence and function.
We have been running equipment clinics for years, since we had our fisrt shipment in 2013. However this is the first year we have had our own clinic space which is suitable for our needs. The clinic is run by our team headed by Nadia, our physiotherapist and Therapies Unite Mexico Lead and Laura (physio) and Oscar who is our Technician. The service provided includes professional evaluation and provision, where possible, of specialist equipment for people with disabilities. The clinic is run twice a week and on average 3 people are seen a week. We focus on seating for children and adults with specialised postural needs; however it also caters for children, adults and their families who need advice, education, support and specialist equipment such as crutches, walking frames and occupational therapy equipment. In addition, families are able to attend for up to 4 sessions with the physiotherapist and receive a personal home exercise program and advice for working with their child.
Once the family has finished with the equipment it can be returned, cleaned and checked and then is ready to re-donate again. Appropriate Paper Technology (APT) is also used at the clinic, which a cost-effective way to produce various specialist seating and therapy items out of paper and cardboard. Items such as a moulded or modular seats that fit onto a normal wheelchair, tables for wheelchairs, standing frames, sleep support systems, therapy equipment, booster seats and splints can all be made from cardboard. These are all very important pieces of equipment that can be given to children from a young age that will greatly reduce the risk of them developing deformities and aid with physical, mental and sensory development. The majority of families cannot afford to buy these pieces of equipment and Therapies Unite are unable to fund them for every child. Using APT keeps costs to a minimum as specialist equipment is not required and materials are cheap/free and available locally.
Our clinic team are also able to visit local centres, schools and organisations that look after children and adults with disabilities to assist them with postural management. They work directly with staff and parents to provide education as well as run satellite clinics to repair wheelchairs and seating equipment as well as provide new equipment where needed.
The team have really enjoyed re-opening the clinic and getting back to what they do best. We are taking things slowly and ensuring that we are operating in a Covid-19 Safe environment. This, of course impacts on the numbers of people we can see and outreach work we can do but the main thing is we have made a start and we are seeing people, donating equipment and making that difference.
We need to raise more funds so that we can build our clinic, get more staff, see more people and fund equipment. There are hundreds of families that need our support and we can only do so much. If you can donate today, please do consider supporting us, the impact it can make is life changing.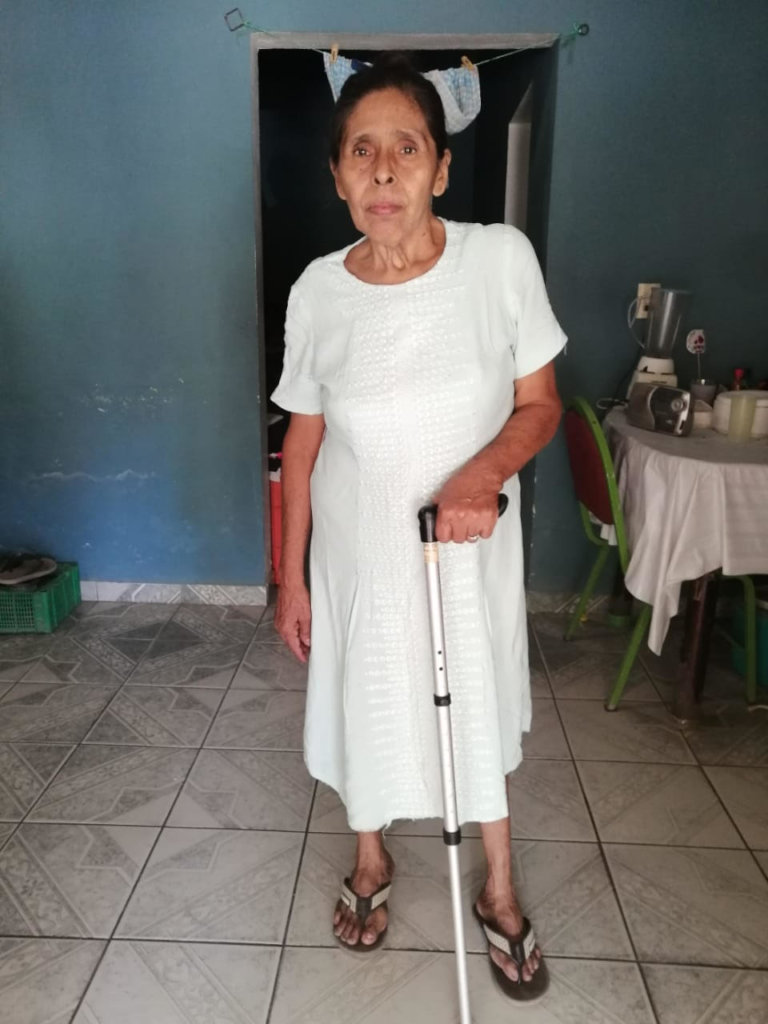 Links: