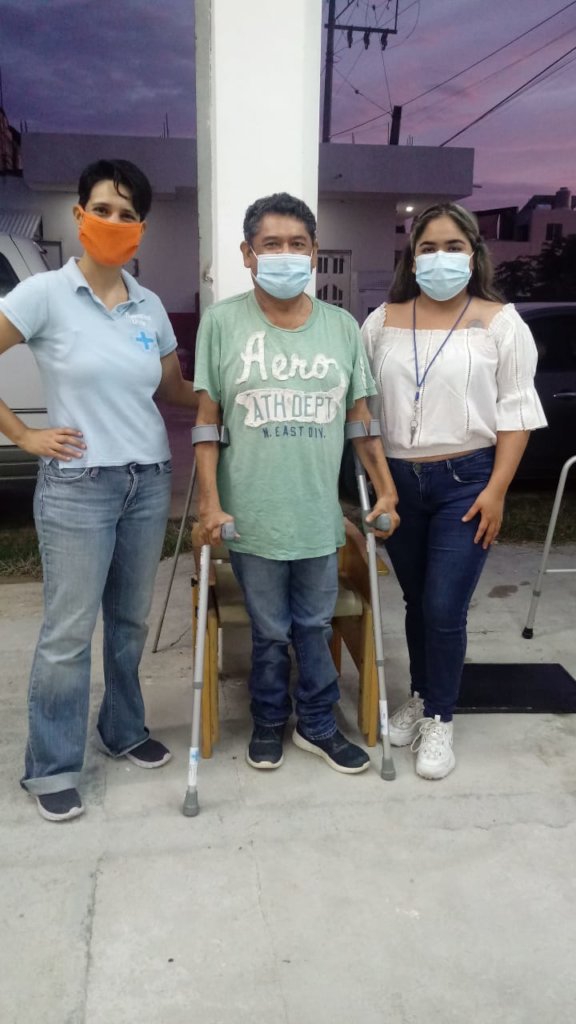 2020 has been an extremely challenging year for all of us in so many ways. Covid-19 placed huge restrictions on our services in Mexico, as well as having a devastating impact on the health care system and economy in Mexico. What has shone more than ever this year is the resilience, adaptability and solidarity of our team and the local community. I am so proud of Nadia, Oscar, Laura and Mariano as well as all of the other volunteers and organisations that have supported us this year.
"WHAT HAS SHONE MORE THAN EVER THIS YEAR IS THE RESILIENCE, ADAPTABILITY AND SOLIDARITY OF OUR TEAM"
We started the year planning our annual trip to Mexico, which was to take place in April, alongside the Keele University Physiotherapy Student placement, which sadly had to be cancelled. Catrin Wynn-Davies, our clinical educator, spent two weeks of a 6-month placement prepping for this, before she too had to return to the UK. Unfortunately, the placement for next year, which was due to take place in March, has also been cancelled. We had 3 fantastic students who interviewed for the placement. Interests grows every year and it is such a shame the placements have been cancelled, but I hope that the students will come out to Mexico and support our projects in the future.
This year we had also planned to run a Health Promotion Project, which was part of a grant awarded by the Chartered Society of Physiotherapists. This has now also been postponed to next year. We were fortunate to be awarded a £500 Covid 19 Grant from ADAPT to help us in our response to the global pandemic. Throughout lockdown, our team worked hard to connect with our services users, making welfare phone calls, assisting with onward referral to local services, providing information booklets for postural care and home exercises and completing urgent home visits when needed.
Our shipment managed to leave the UK before the ports closed, however it was a long, difficult (and expensive!) process to get the equipment released from customs. We eventually did this with the help of our good friends, Pasitos de Luz. The equipment is now safely stored in our brand new clinic, Catrin's Centre! We moved there last month and finally have a base to start developing our Posture Care Service.
Unfortunately, our swimming sessions, Catrins' Penguins, have been cancelled until the new year. However we have big plans to re-develop these sessions with the help of a £1,000 grant from Audley Rotary Club, which is going to be used for training, equipment and publicity of the service.
Visit our new Website!So whilst it has been far from the year we had planned, overall so much has been achieved. Next year is going to be our biggest year yet and as we approach our 10 year Anniversary we hope to see our services and projects continue to develop.
As always, we could not do all of this without your support. We would like to thank some very special organisations that have assisted us this year. These include Rotary International Clubs of Audley, Cannock, Burntwood and Marina Vallarta, Cruz Roja Puerto Vallarta, Pasitos de Luz, Physionet, Keele University Physiotherapy Department and Catrin Pickles family and friends. There are also many Individuals that consistently help us whether this be donating or helping organise events, publicity or connecting us with other organisations. We are eternally grateful for your support.
I WANT TO WISH EVERYONE THE VERY BEST FOR 2021, STAY SAFE AND LOOK AFTER EACH OTHER.
LAURA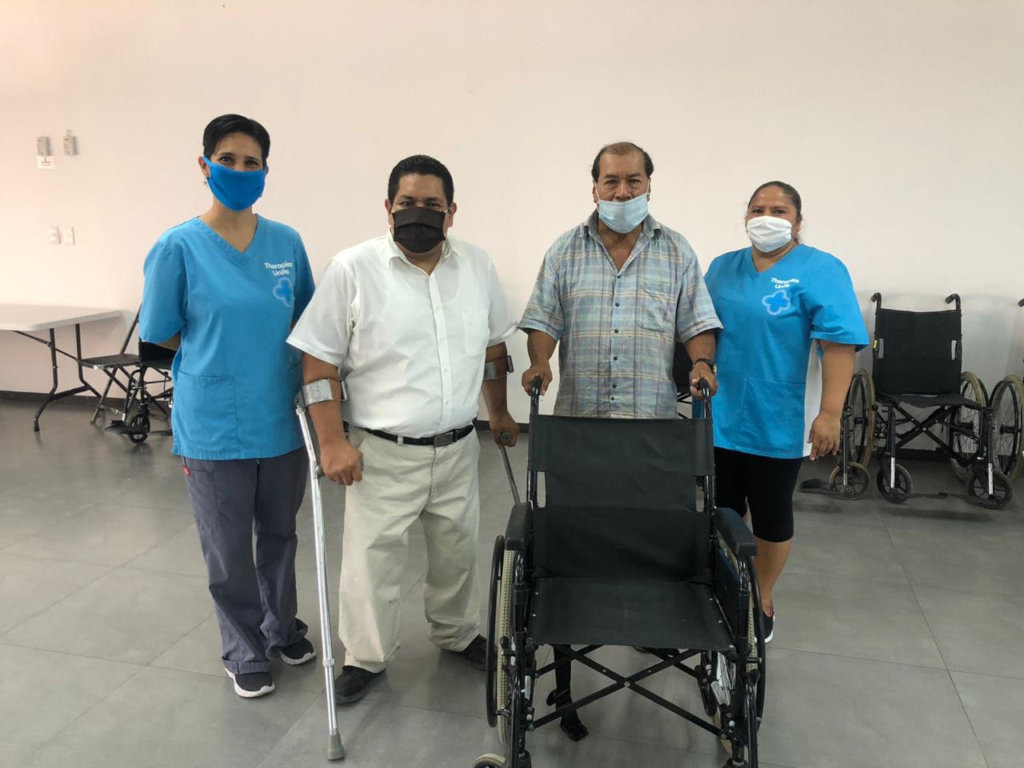 Links: