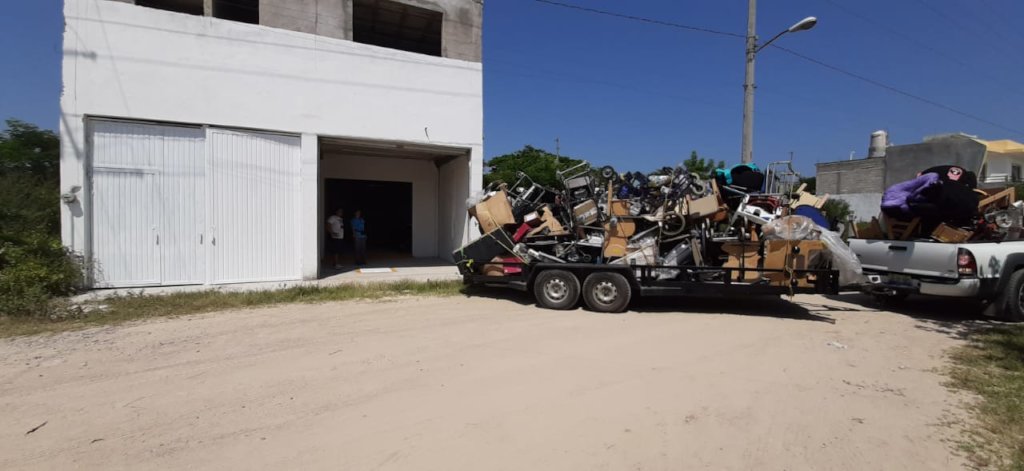 It has been a very busy few weeks in Mexico and despite our clinics being put on hold due to the global pandemic, our team have continued to work behind the scenes. We have finally achieved one of our major goals, which was to find a suitable clinic space to launch our Posture Care Project, Catrin's Centre. Last week we got the keys to our new clinic and the team wasted no time in moving all of our donated UK equipment out of storage and into the new premises. We will be renting this space for a year initially with a view to extending this for the foreseeable future. It is in a great location, easily accessible and is large enough to house a reception, a clinic area, a workshop area as well as have some space for the storage of equipment.
This is a very exciting time for us and feels like a really positive step forwards. Guided by local Government advice, we are planning on opening our clinic soon. Of course this will be thoroughly risk assessed and we will be doing everything possible to ensure a safe working environment for our staff and for those that attend our clinic.
For now our team are working hard to prepare for the opening of the new clinic. This includes getting the working areas ready as well as starting to schedule the first appointments. The team have been contacting local organisations and charities that work with individuals with disabilities and updating them about the types of equipment we have and what services will be on offer. There is a lot of interest already and they are currently completing telephone assessments to start planning who needs what equipment and prioritising when they need to be seen. This work is being supported by the local Rotary Club, Marina Puerto Vallarta who have been incredibly supportive.
I have managed to complete some on-training on line with our physiotherapists as well as with the therapy team at a large local Mexican charity, called Pasitos de Luz, which supports local children with disabilities. Our plan is to train the therapy staff in postural management so that the team can complete assessments on site and prescribe equipment when needed. We have donated a large amount of the shipped UK equipment to them and we are currently in the process of completing competency training for them to be able to prescribe and use this specialist equipment. This is such a great partnership not only because it facilities the education of local therapists but also because the centre is the largest in the area for providing care to children with severe physical disabilities. We are so grateful for their support and excited to see how much we will be able to achieve together.
As always your support means so much to us so thank you for being part of this journey and helping us take one step closer to our goal. In order for us to continue to grow and reach so many more people, we are asking for your continued support. If you can consider a monthly donation, no matter how small, this really would make a huge difference. Sharing this wonderful project with family and friends or anyone else who you feel may be able to support us will also really help.
I am incredibly proud of our team in Mexico and everything they have achieved over the past few months, it just shows how determined and resilient they are. I cannot wait to share all of the stories of the people they will be helping and see the impact that Catrin's Centre will have.
I really look forwards to updating you all again soon.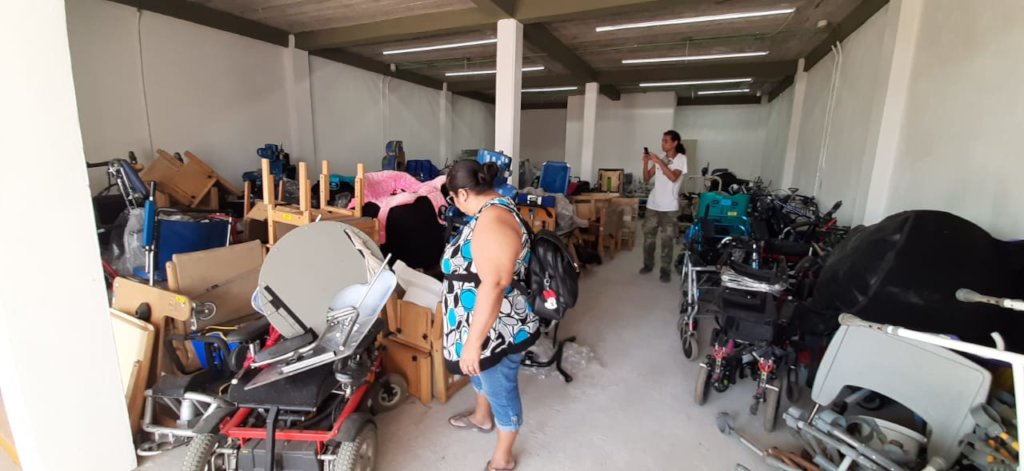 Links: