Project Report

| Nov 17, 2022
Celebrating Grisha's progress
By Valentina Balobanova and Sarah Gale | Project Director and Project Leader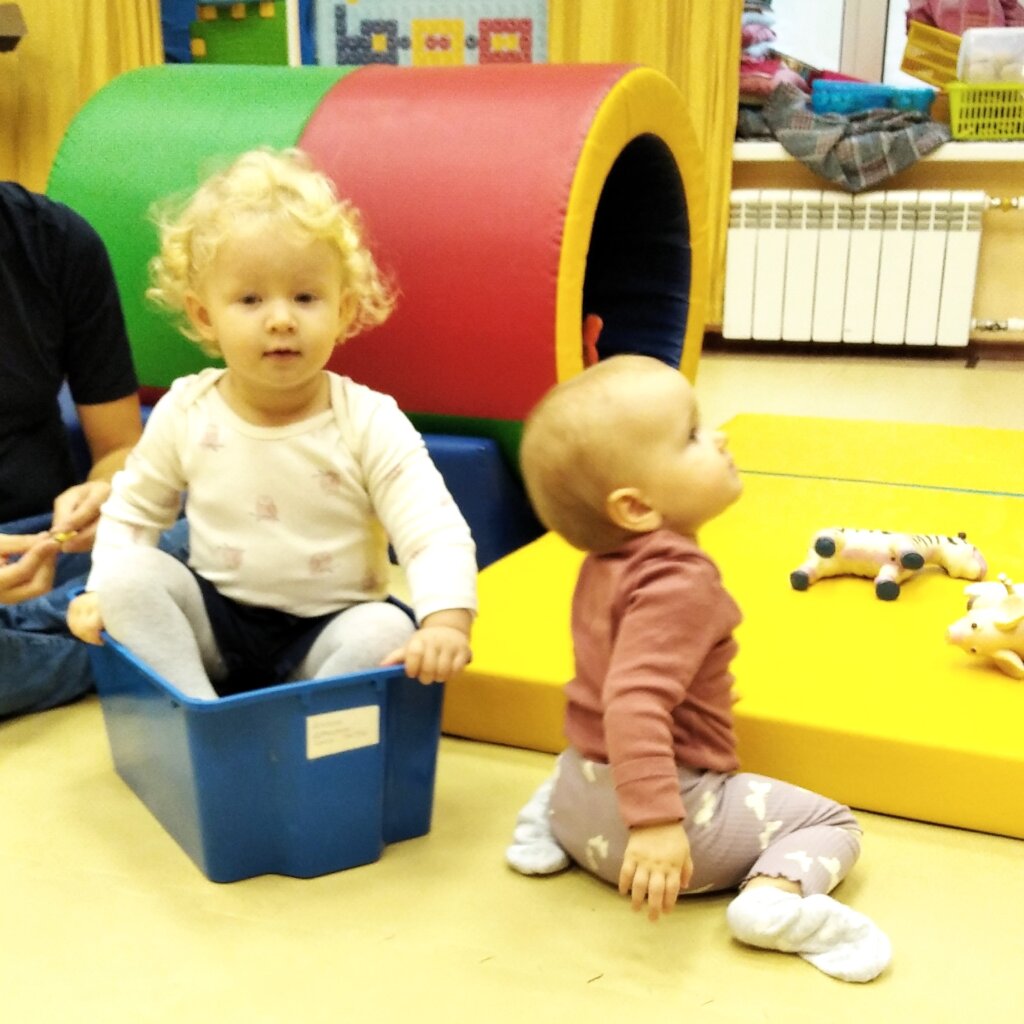 This autumn we are building our new groups after some of our children left to go to kindergarten. We have some new faces, but also some familiar ones.
Grisha is one little boy who has been with us for six or seven months now, coming to our Club with his mamma, Anastasia. The family had moved to St Petersburg from a different region and Grisha was about a year old when he joined us. He has impaired hearing as well as other health problems.
In July, Grisha had a Cochlear Implant fitted. These can replace the sensation of hearing, but it can take time to tune in and interpret the signals the implant sends. The family returned to our Club in September. Grisha can't yet walk, but it is fascinating to see how he moves around and explores. He is very quick at crawling and climbs around the soft play blocks very confidently. When he looks at a toy, he'll crawl all around it, stop and have a look. His face always shows some kind of reaction: he'll frown, raise his eyebrows or smile. Only a short while ago, Grisha would play silently, although he had already had his Cochlear Implant fitted. Just a week ago, Grisha started to pronounce some sounds. We and his mamma were very glad. These sounds are the first step on the way to speech.
Alisa is also doing really well. Her family are deaf, and like many of our deaf families they don't use Alisa's hearing aid at home. They said that she didn't like wearing it. We suggested that they bring the hearing aid to our Club, and we fitted it here. That's wasn't long ago, and soon Alisa started making varous sounds. Now she can say a few words like "Mamma" and "give". Her mamma is really pleased. (Incidentally, we don't undermine our deaf families' use of sign language. We're all about opening up and improving all channels of communication, giving children the skills to communicate effectively with those closest to them, and to integrate into wider society. No doubt this is why we are trusted by all our families, both hearing and deaf.)
Thank you very much to everyone who enables us to continue supporting our families so that they can enjoy moments like these.
Links: