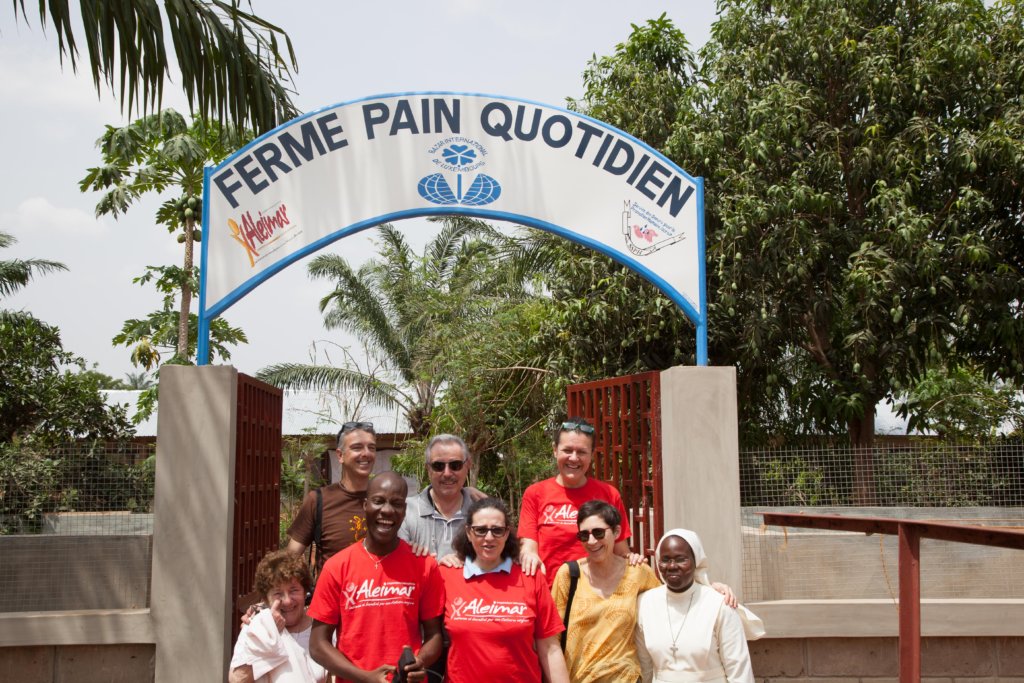 As we promised, we opened the farm "The Daily Bread" on March, during our tour with donor friends.
Obviously, at that time little details still missing, but the great work had been done: rabbits, goats and chickens had their own space, even the fish are able to get two large tanks; then the garden was really came good.
From the sisters' house, you can see the new plaque on the entrance gate of the farm and admire the fantastic work that Bazar Luxembourg, Gruppo Aleimar and the OCPSP have done for the babies and children of Centre of Abomey in Benin,
Now, we know that Sister Alexandrine uses part of the animals to feed the children and the remaining for sale at the market; the same for the fish. Good rains in the right period have done the miracle.
In this way, the food is guaranted to children but also the selfsaustaing of the centre. The revenues allow to Sister Alexandrin to maintain a certain
In this way, children have a varied diet and also it is ensured the self-reliance of the center. Revenues allow Sister Alexandrine to achieve financial independence in favor of all the children present today and those that will come in the future. Proud of this success, we can consider closed our experience at Abomey Center. From today we will think of another similar project, aware that the commitment of all will help many other children.
We thank all those who supported us in the realization of this project .