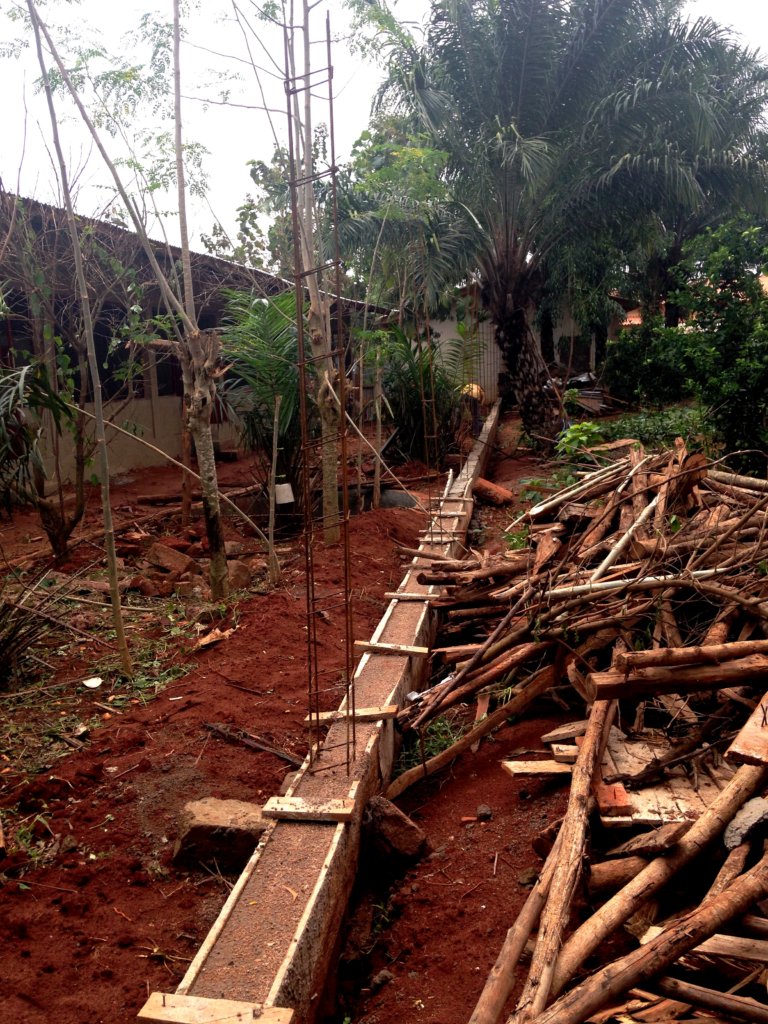 Dear Donors,
It is with great pleasure that we can announce that the construction of the Daily Bread Farm we have so longed for has been nearly accomplished, leaving only few details to finalise.
At the present stage, we have terminated the fence that divides the farm from the hospitality centre C.A.R.F. Francesco Massaro. The only missing parts are the entrance gate and the grid.
The buildings for the animals are almost completed as well. The hen-house is ready and it will operative by end of the week while the fence that divides the goats and the rabbits from the hens only requires a gate that would connect the two parts. Two tanks to keep fish have been constructed as well.
Although it was not included in the initial budget, thanks to a very efficient use of the financial resources we have been able to address the crucial issue of water availability.
In order to ensure an essential and reliable source of water for the farm, we have built two wells of 80 metres depth each as well as a small well to allow sustainable collection of rainwater.
There is a third well which needs some major work before it could be safely used: an additional 20m dig to reach the desired 80metres depth and walls cladding.
Very soon we will be able to start raising hens, chickens and rabbits which will constitute an important source of food for the children of the hospitality centre C.A.R.F. Francesco Massaro as well as two existing structures that are totally hosting 130 children.
The farm has the crucial aim of creating a self-sustained structure to provide food for the centres, creating employment and income-generating activities while improving skills and capabilities at local level.
At the moment our project manager Antonella is in Benin to continuously monitoring and evaluating progresses.
The official inauguration of the project is due by the end of February when the president of Aleimar Mrs Elena De Ponti will be in Benin with other supporters who have financed the project.