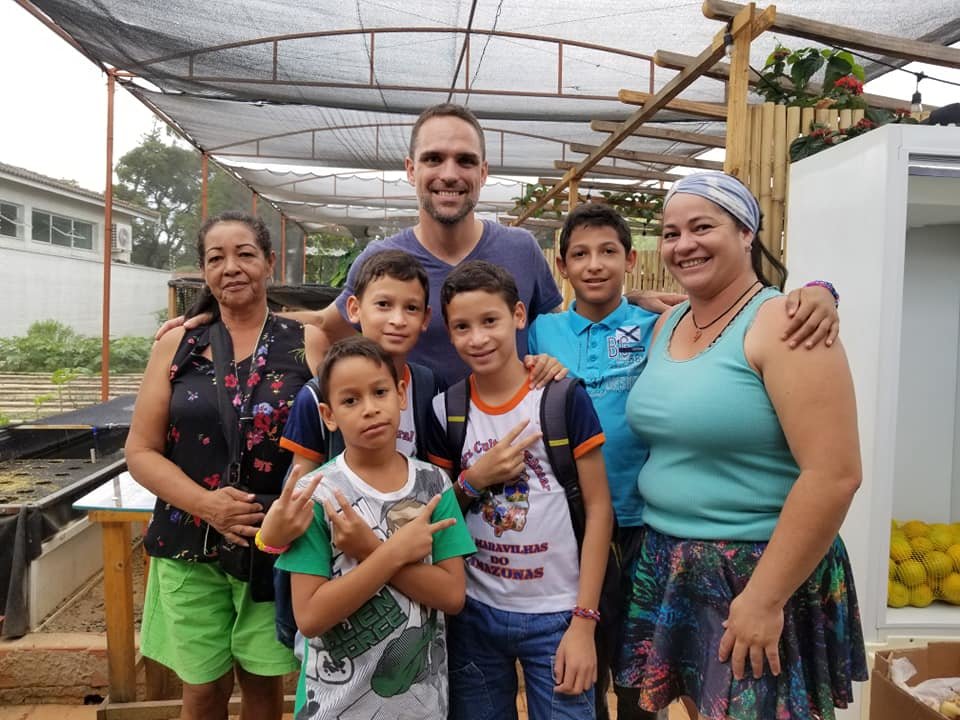 Operating services at CL always try to be aware of the immediate realities facing our residents and our city. This year has kept our creative energies pumping!
In 2019 we received fourteen Venezuelanos to live with us at our halfway house. We have been able to help many of these individuals bring their families from Venezuela and move on from their initial stay at our halfway house to independent living. Finding dignified housing is always a challenge for our more vulnerable friends. We see them pushed out to the margins of society and over charged for sub-par housing. This year we have developed some partnerships to offer better options.
For example, Jhoandelys, who moved to Brazil without speaking Portuguese and without personal resources, was exploited by employers who provided housing as a means of entrapment, and she found herself working six months without pay. Living at CL, her story changed; she got a full-time job at a hotel and had the opportunity to create savings and build towards her independence. From the first day at CL house, she had the goal to bring her four children and mother from Venezuela to Itu to live with her. Recently I had the pleasure of celebrating this victory with her! The family (her mom, four sons, and a cousin) arrived in January 2020. In March she also received her sister, brother-in-law and nephew. That brought her household to a total of 10, crammed into her one-bedroom apartment. This month we were able to facilitate a larger house for a better rent within our neighborhood so we can be a closer support during her family's development. It's a "learn-as-you-go" experience, and we are learning as fast as we can to provide support and facilitate community resources.
As you might imagine, serving so many individuals within a confined space has produced it's due concerns as COVID-19 has become a new global issue. Our recent group sessions have focused on personal and communal hygiene and disease understanding/prevention and we have equipped our house with multiple new soap and alcohol gel dispensers. We are trying to use this moment to make the necessary adaptations that communal health requires, and also as a teaching moment to help our residents be aware and ready to react to the many complicated situations that life will present.
Our residents tend to appreciate these nudges and promptings towards thoughtful living. Silvio, a current resident, describes his housing experience at CL, "Hello. My name is Silvio, I am 49 years old. I arrived at Crescimento Limpo seven months ago looking for a new direction for my life. After many years of suffering with addiction- because I am a recovering alcoholic, I looked to CL for support. I was able to start living again! But I did not only find support, but a whole new direction with solid foundations established in sincere and honest relationship. I found people really willing to help in this new stage of my life. I found not only a shelter but all the support- emotional, psychological, spiritual and even financial. I can see a different tomorrow and a cleand and sober tomorrow. To sum it up in one word: GRATITUDE! Support this cause! "
As 2020 continues, we keep an eye on the horizon of social change.
We are very grateful for the support that allows us to continue to care for the most vulnerable. Thank you for your commitment to our cause. The Crescimento Limpo motto is, "Tudo Renova", or in English 'All Things Renew' and your support keeps that door of opportunity open. Thank you!