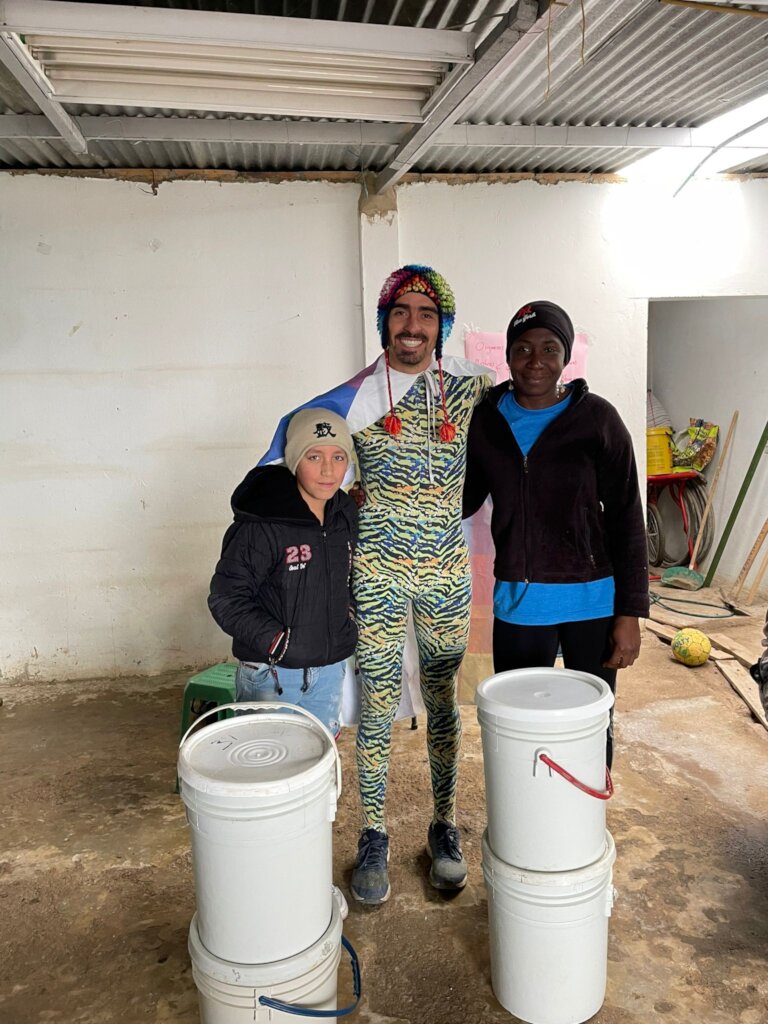 Hello everyone !
We hope you are well. In Bogota, we continue our work in solidarity with the most vulnerable through inclusive agro-agriculture. The rainy season seems to be behind us and we can finally return to the slum of Tocaimita. Due to heavy rains and landslides, some houses in this poor neighborhood collapsed last month, leaving several families homeless.
On Saturday, July 09, our team returned to Tocaimita to continue our work of creating a shared vegetable garden in one of the areas of the neighborhood, which in the past was an open dump. After cleaning the land and starting to build our staircase garden,
Jeferson Valderrama is the perfect man for the organization of our workshops. He is the one who organizes the classes and gives the demonstrations. This time, the objective of our workshop was to introduce participants to recycling and the benefits of compost. We gave the participants of this workshop two lombri-composters, which they are responsible for taking care of and dispersing the compost both in the collective vegetable garden and for their own production.
Our workshop was divided into three steps:
Jeferson introduced us to his character, whom he named Pachayaku. Before working with us, Jeff made the decision to travel the continent by bicycle inspired by a purpose greater than his individual interests: to sow seeds of environmental awareness through education. If you want to learn a little bit more about him, you can click here to discover (in spanish) his story and his journey through latin america. Above all, Jeff wants to make people laugh and to raise awareness about the protection of our planet.
We then talked about the different types of plastic that exist in the world and all the recycling options available to us. We have shown that it is possible to generate income from this recycling and that the waste can be an interesting source of money, that it should not be thrown in the nature.
We talked about organic waste, compost and how to best recycle kitchen waste. This compost will then be used in our vegetable garden!
We are pleased to be able to share our projects with you and we hope that they will catch your attention. Please feel free to read our previous reports and contact us if you have any questions!
Once again, we want to thank our GlobalGiving Community and all of our donors for their support and help.
Please, follow us on our social media to know more about our projects !
We invite you to support us and to help us to achieve our solidarity goals.
Thank you for reading !
The Proyectar Sin Fronteras Team