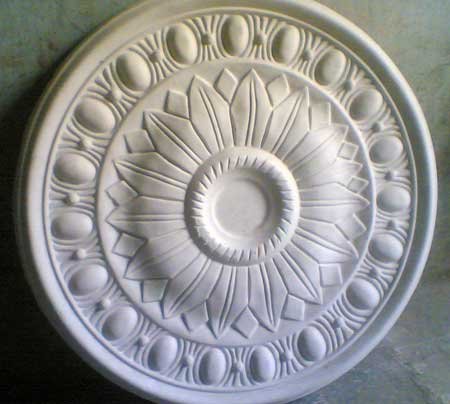 Dear Amazing Leadership Initiatives supporters,
Because of your continued dedication, Leadership Initiatives has not only survided the rise and slow decline of the Boko Haram in Bauchi in 2015 and become a strong organization. We have moved past the elections that caused uncertinity and violance in the areas we had hoped to grow and become more unitied and determined to transform lives.
Your support has allowed us to reach our project goals and it is with great joy that I can announce we will be retireing this project.
I am honored to say that because of you we are launching 16 new business cerating new jobs and transforming lives which included
Mobile Phones Repairs Business
Power Generator Repairs Business
Wedding Makeup Business
AC & Refrigerator Construction,Installation and Repairs
Catering Business
Installation & Repairs of Satellite Dish Business
Aluminium Windows & Doors Making Business
TV Set Repairs and refurbishing
Automotive Electrical Repair Business
Home made/Local Fragrance Making Business
Tiling Business
Yogurt Making Business
Fattening Business
Vulcanize Business
Cap Making Business
Poultry Business
Because of your support these business will all open in 2016 creating numerous new jobs, transforming lives across Bauchi. I am going to leave you two bios of businesses that will be transforming lives in 2016 and pictures of Umar's Plastor of Paris who because of your support these past few years has created jobs and allowed him to start a family in Bauchi.
Thank you for tranforming the world with us,
Marshall and the entire LI family
_____________________________
Marshall Bailly II
Executive Director
Leadership Initiatives
4410 Massachusetts Ave., NW #236
Washington, DC 20016
(p) 202-465-4796 (f) 202-280-1221
www.LIchange.org
Mobile Phones Repairs Business
Business Type: Mobile Phones Repairs
Business Owner: Tukur Zubairu
Location: Wunti Market Bauchi
Business Production Capacity: 5-8 phones a day
Number of People Employed: 2
People Directly Benefiting from the Business: 5
Employees' Children who are attending school: 1
Business Goals: To provide cost effective and efficient phone repair services for the members of the community and to train other young men in phone repairs, as well.
About The Business: Tukur began to learn how to repair phones just after his secondary school education while waiting to get admission into the university. He learned from a friend and has used his skill to repair numerous phones for many people who could not have afforded to repair their phones in other communities. Tukur gives members of his community special considerations. He has been in the Mobile Phone repairs for 2 years now and has been able to help members of his family and some young boys with the skill he has learned and the income he has made over time.
Community Impact: Members of Tukur's community have enjoyed subsidized prices for their phone repairs. Tukur has been able to contribute to the upkeep of his siblings and ease the burden off of his parents. 4 young boys have also learned how to repair mobile phones and have been able to give back to their families and communities because of Tukur's business.
About The Owner: Tukur Zubaru is a 23 year old young man who has always loved to be independent. When he completed his secondary school education, his parents could not afford to pay for his university education, but Tukur never allowed that weigh him down. He heard that a friend of his had begun repairing mobile phones and Turkur immediately joined him to learn. He became very good at it within 3 months. Tukur has been repairing phones for about 2 years now and he has become a favourite in his community. He has also been able to save up enough money to finance his higher education and help his parents with some of his siblings' education.
Wedding Makeup Business
Business Type: Makeup Beauty Business
Business Owner: Comfort Amos
Location: Railway Road Bauchi
Business Production Capacity: 3-5 wedding/ event make-up a month
Number of People Employed: 1
People Directly Benefiting from the Business: 3
Employees' Children who are attending school: 2
Business Goals: To become one of the best makeup and beauty businesses in northeastern Nigeria.
About The Business: Comfort began the make-up business as an undergraduate in university. She had always loved to make people look nice. She started out by simply preparing her friends for class, parties, weddings and other events. She was inspired when she read about a female Nigerian business tycoon Tara Fela-durotoye, who is currently making millions from the beauty industry she started just by making up friends, in a magazine. In 2013, Comfort officially turned her knack into a business.
Community Impact: Comfort has been able to train others and some young friends in the same business, and has been able to help with the education of two of her siblings.
About The Owner: Comfort Amos is a 24 year old graduate. She is the first born of her family. She has always been a very creative young lady and her creativity has given her an advantage in her business. She has been able to glamorize quite a number of brides for their weddings and has even travelled to neighbouring states for other brides. Comfort is a very driven young lady and her great and distinctive touch has given her several business referrals from her old clients.