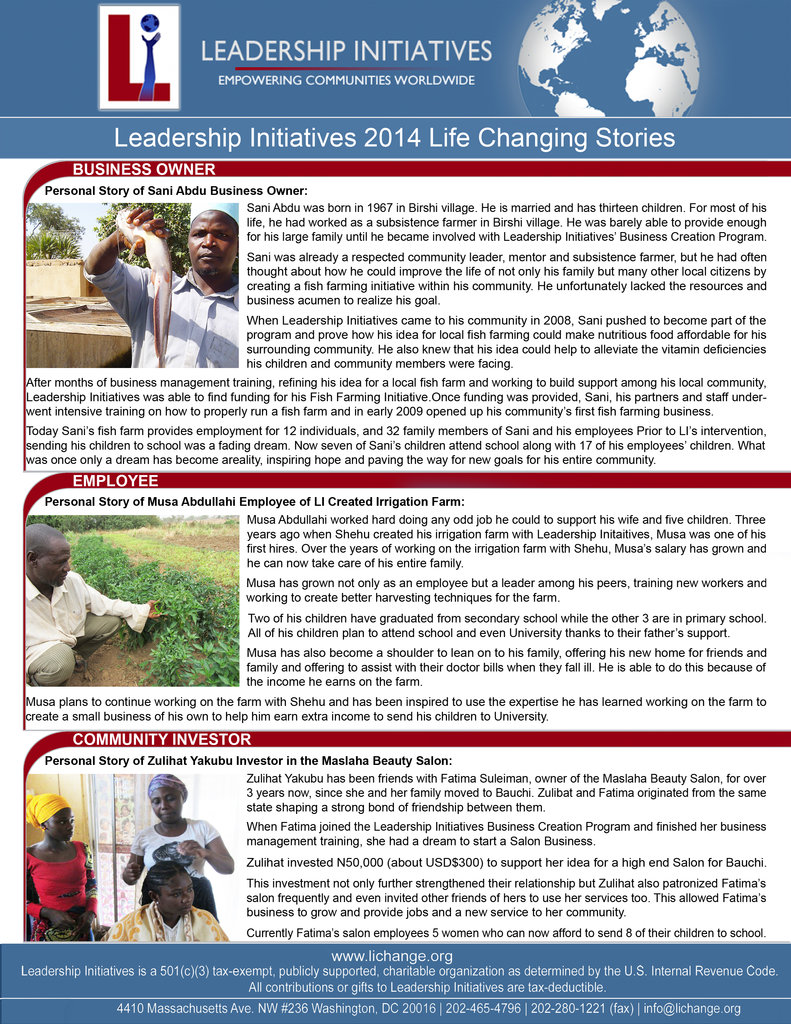 Dear Astonishing Leadership Initiatives Donor,

Because of you more jobs than ever exist in Bauchi State. I wanted to use this update to highlight a few of our life changing stories from this project that you made possible.
Please look at the two attachments in this email that highlight, the business owners, their employees, the children who can now afford to attend school and more because of your amazing contributions to Leadership Initiatives.

If you would like to learn more about our business partners visit our new website at www.lichange.org. There you can find out about their personal stories, meet members of the community, view photo galleries, or even set up a skype call with a business owner!

Also if you had a moment could you tell us why you donated and how you heard of us, we are always trying to better refine our message and reach more people with our call to change. Thank you for also helping us, understand wonderful people like you better!

Wishing you, your friends and especially your family the absolute best this Holiday Season!

Sincerely,



Marshall and the entire LI family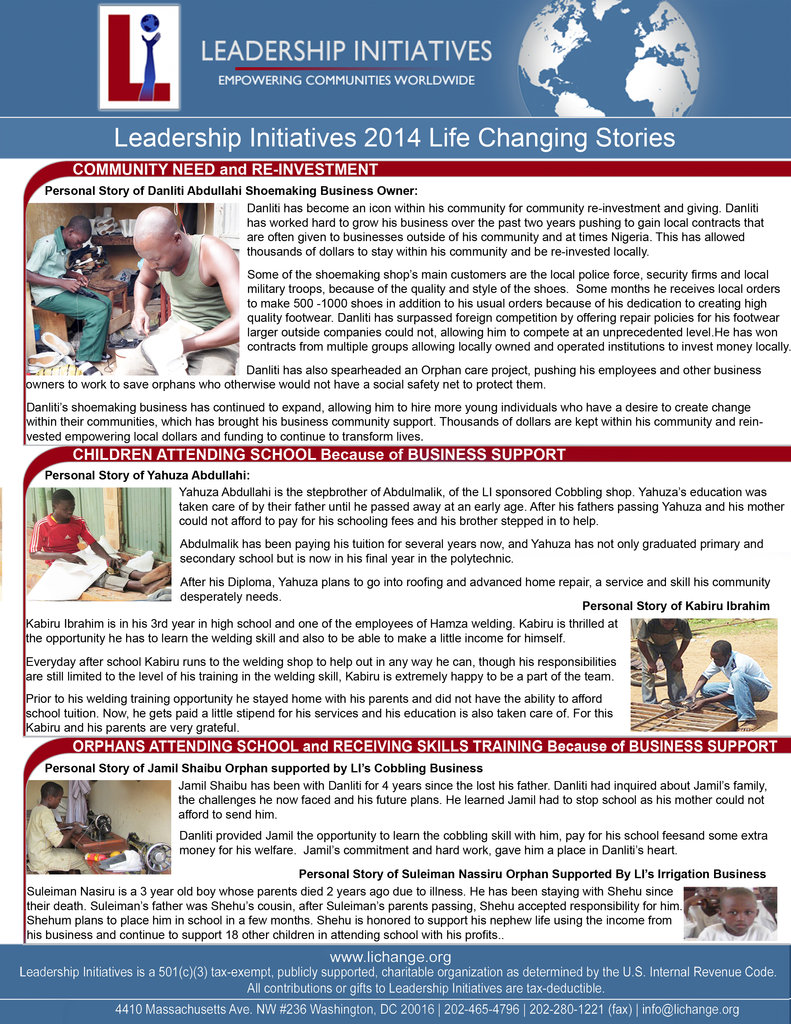 Links: