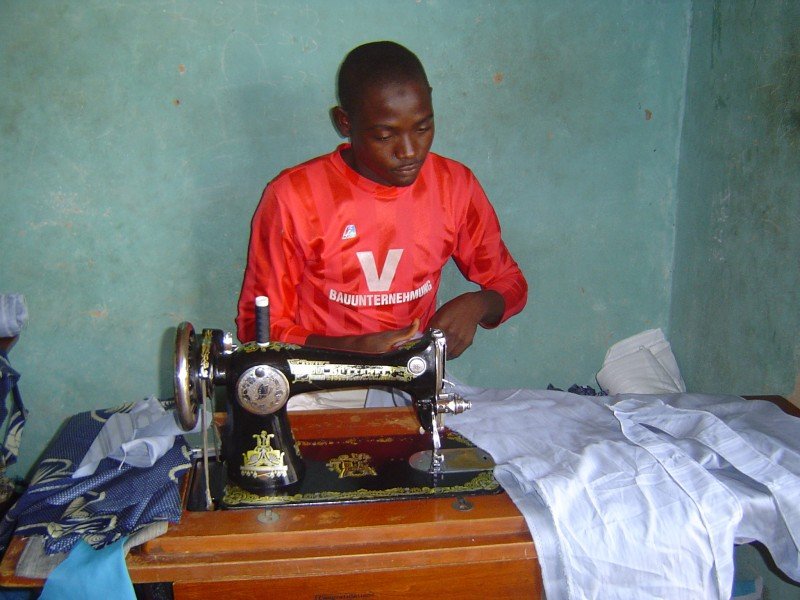 Exciting news for our jobs and businesses your donations are creating in Nigeria this year!!!
Because of your funding LI now has two skills training sessions planned this year. The first, conducted between April and June this year, is focused on providing training for participants in the Business Expansion Program, as well as staff for the new operations. The second session, beginning in December, will focus on developing the skills for new businesses.
LI is beginning it's third annual Business Expansion Program this April. This program is designed to give LI business owners the skills to expand their business. LI began interviewing 24 business owners earlier this year, and has selected 8 to participate in the Business Expansion Program this year. The components of this training are:
Leadership Training

Management training

Accounting training

Skills Training

New skills for business owners

Skills training for new staff
Business Selected for 2014 Expansion Program
1. Welding - Hamza Welders - Hamza Ya'au
2. Tailoring- Hadisu Fashion Design, Abdulhadi Usman
3. Irrigation- Kawu Irrigation farm, Muhammadu Shehu
4. Electrician - Rabiu Electrician, Rabiu Hassan
5. Cobbling- Abdullahi shoemaker, Dabiti Abdullahi
6. Bead making- Bead maker, Sa'adatu Yakubu
7. Photo studio - Gimbiya Photo Studio, Umar Inuwa
8. Fish farm- Sani Abdu
Here is what Abdulhadihas done with his previous LI funding and what being part of your newly funded business expansion project will mean to him and his community!!!
Abdulhadi Usman now a skilled tailor will be able to expand his Hadisu Fashion Shop. This fashion shop will now provide specialized affordable custom tailoring to the fast growing Dass region of Bauchi State Nigeria. With this project, Abdulhadi will be able to offer businessmen and women tailored suits and dresses, which are currently unavailable within her community. Through his vision, Abdulhadi will create five jobs in Dass as well as provide an alternative to individuals who have to travel long distances for professional tailoring. This change will allow local citizens to invest more money into their economy and generate individual incomes, which will ultimately improve the outlook of their community.
With his business in order and expanding, Abdulhadi will use his additional funding streams to support his family in terms of food, school uniforms for children while taking on 2 orphans within the community. He will also create three new jobs and if all goes according to play open up a new business in Abuja!!!
Thank you from the bottom of everyone's heart here at Leadership Initiatives. If you would ever like to speak to our staff on the ground, a project leader, one of our Business Alliance student participants, we would love to set up a Skype chat for you.
We would love have you involved with Leadership Initiatives if you ever want to help grow our programs, learn of ways you can participate or have new ideas on how to develop our programs please contact me at mbailly@leadershipinitiatives.org. Your hard work and intelligence is the greatest gift we could receive as we try and create a better world.
Wishing you, your family and your friends the absolute this New Year!!!!
Sincerely,
Marshall and the entire LI family