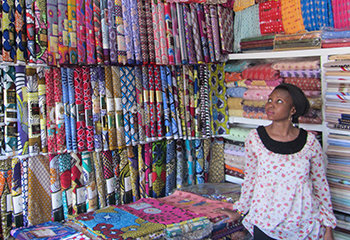 Dear Phenominal Leadership Initiatives donor,

Because of you Leadership Initiatives has created multiple new jobs throughout Nigeria through our business creation and expansion programs that your donations have supported.

I want to take a moment and highlight one individual who has undergone this training and what it means to our programs.
Personal story of our new mobile textile business shop owner:

Elizabeth is 26 years old, and the third of four children in her family. Both parents work, and Elizabeth was able to attend school. She is currently earning a Higher National Diploma (HND) in Hospitality and Tourism at Federal Polytechnic in Bauchi.

Elizabeth grew up in a commercial area in Kano State, and was able to easily acquire textiles and participate in creating her own clothing. She enjoyed creating her own designs and when she went to the tailor, she brought her own cloth and showed the tailor exactly how she wanted it to look.

She always received a lot of compliments on her clothing, and knew that not everyone has the access to materials that she always had, so she decided to put her skills to good use and go into business, with the goal of helping people create their own unique clothing by bringing the textiles to them.

She started saving her school pocket money and raised N30,000 ($182USD) as the initial capital. Elizabeth joined Leadership Initiatives in the fall of 2014, learning business management and advertising skills.

Over the course of 3 months she was able to gain additional community investors because of her original business ideas, and profits more then tripled from 2013 to 2014! Not only does she bring the textiles to the customer, she creates many different designs and unique looks for her customers. The clothing stands out and reflects the customer instead of just blending in!

Now her business has about N80,000 ($485USD) as capital base from 2013 to 2014.
The Community Impact of Elizabeth's Mobile Textile Shop.
This business has contributed to the community by allowing people to express their creativity with materials and designs while still maintaining some of the more traditional cultural styles.

Elizabeth also stands out among her community as a leader by hiring young women and encouraging them to become leaders.

Her success has shown women how they can take charge of their lives and support their community. She also showcases young women and men who attend school and have been taken in by her and her employees.

This has resulted in additional attention and support, and has encouraged other business owners to participate in the Orphan Care program so that one day these children can provide for themselves and their families.
Because of you, there are more jobs, oprhans cared for and opportunities for women in Nigeria.
You can learn more at www.lichange.org or view the program pamphlet and benefits sheet attached along with our highlighted business partner Auwal Motorcycle Workshop.

If you would like to learn more about our business creation programs please visit our new website at www.lichange.org. There you can find out about their personal stories, meet members of the community, view photo galleries, or even set up a skype call with a business owner!

Also if you had a moment could you tell us why you donated and how you heard of us, we are always trying to better refine our message and reach more people with our call to change. Thank you for also helping us, understand wonderful people like you better!

Wishing you, your friends and especially your family the absolute best this Holiday Season!

Sincerely,



Marshall and the entire LI family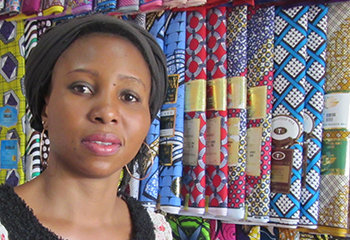 Links: