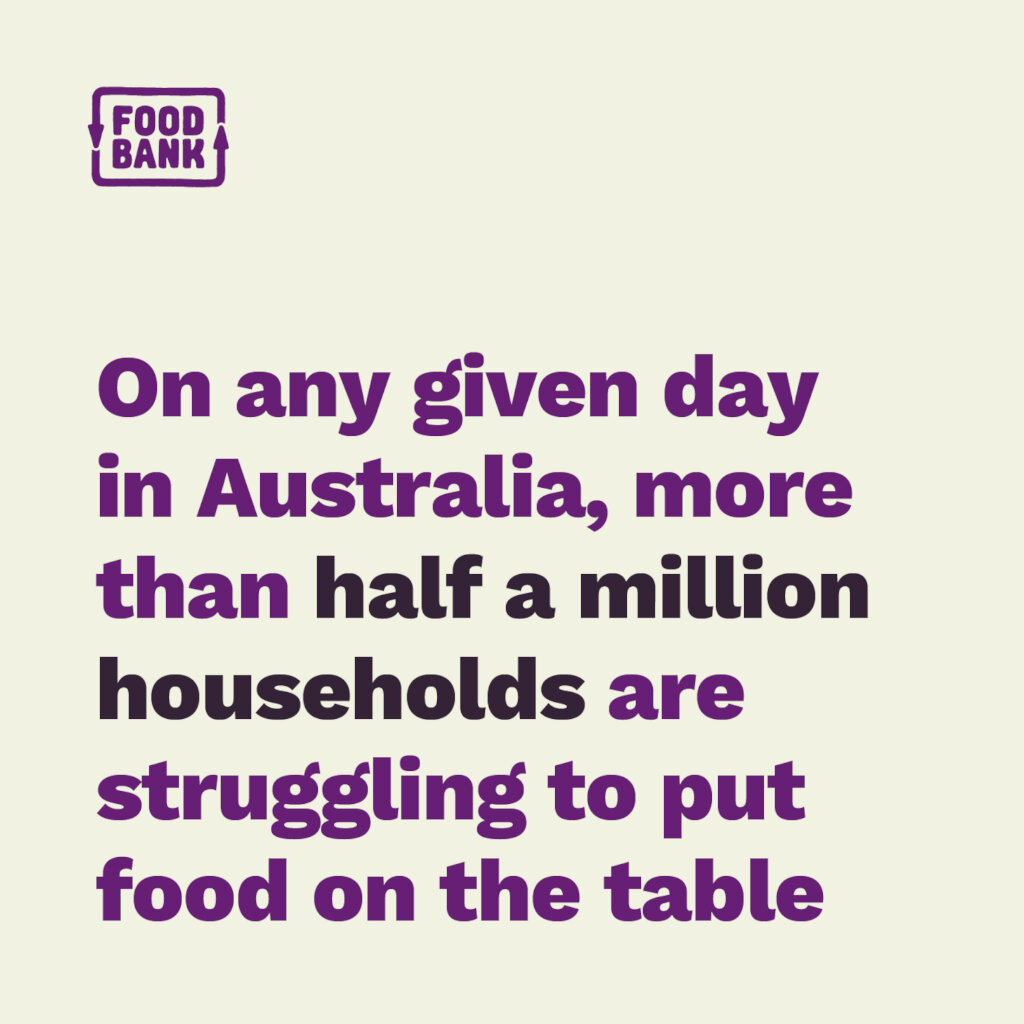 Thank you for supporting Foodbank Australia. We could not continue to feed Australians in need every day without your support!
The Foodbank Hunger Report 2022 was released earlier this month. Now in it's 11th year, the Foodbank Hunger Report provides the most up to date data and observations on household hunger in Australia – where it's happening, why it's happening and who it's happening to.
The report paints a confronting picture of the hunger crisis facing our country. On any given day, over half a million households in Australia are struggling to meet their food needs. They may be compromising on the quality and variety of their food, eating less often or even going entire days without eating. More than 2 million households in Australia (21%) went hungry in the last 12 months, which means they actually ran out of food because of financial limitations. Heartbreakingly, 1.3 million children lived in severely food insecure households in the last year. In addition to this, households with children are 1.5 times more likely to be struggling to put food on the table, with single parent households being the hardest hit of all.
We have found that it is getting more difficult for Australians to afford adequate and nutritious food this year compared to last, and the rising cost of living is the most common reason why. Unpacking this, the cost of food and groceries is the top cause, followed closely by energy costs, housing costs and natural disasters. There are people being affected in every neighbourhood, city and country alike, and over half of food insecure households had someone in paid work. In fact, nearly a third of households with mortgages have experienced food insecurity in the last year, which shows that it's not just people on the street who are going hungry, but people in our street.
Foodbank continues to provide food relief to over 1 million Australians a month and will continue to do so for as long as people need help. Unfortunately, shame and embarrassment is the single biggest reason stopping people from reaching out for help, so we still have plenty more to do. To view the interactive report, visit the link below.
Thank you once again for helping Foodbank to support Austrailan households doing it tough.
Links: