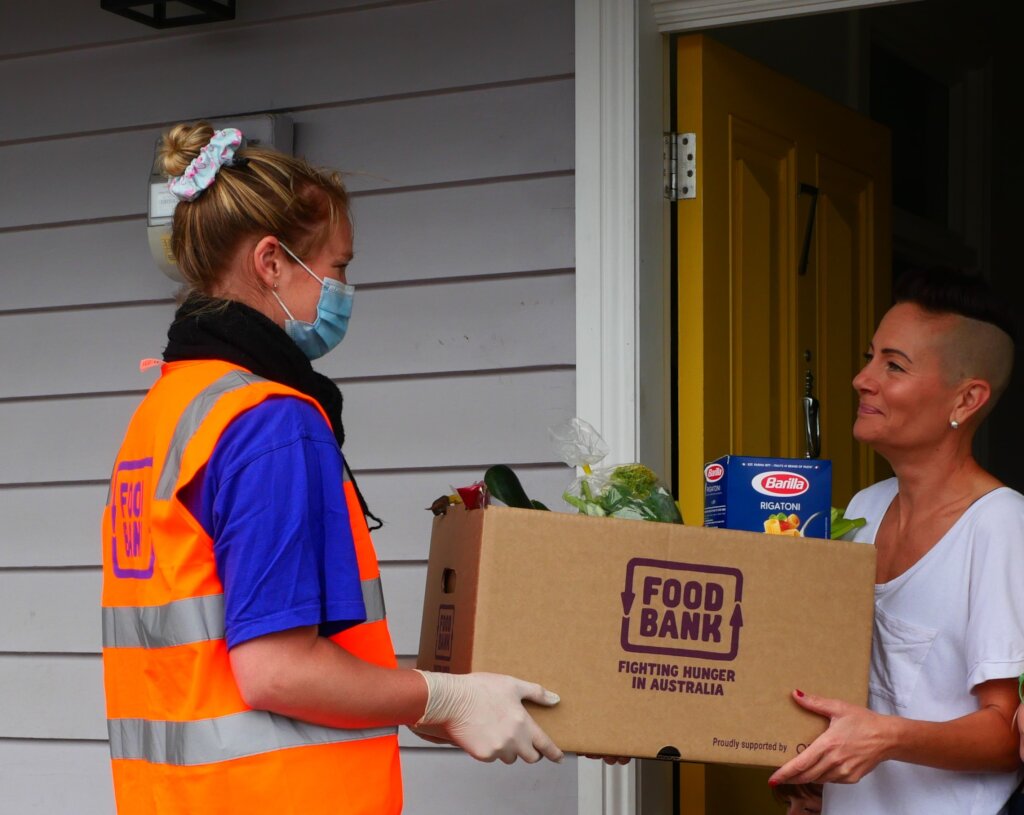 Thank you for supporting Foodbank. Your donations of $14,146 have enabled us to provide 28,292 meals to those in need across Australia.
As we know, COVID-19 has continued to affect our day-to-day lives in terms of our health, but it has also highlighted existing issues of poverty and inequality within Australia. Despite being more than two years into the pandemic, Foodbank are still seeing the continuing impacts on job security and financial stability, and we are not going back to our pre-COVID-19 levels of food insecurity.
Alarmingly, hunger in Australia is on the rise and the average monthly demand for food relief is up 50% on 2019 levels, due to a combination of more people seeking food relief and people seeking it more often. Foodbank is reporting heightened demand for food relief across the country, particularly in regional areas. Some of our charity partners are reporting increases of 60%-100% in individual and family presentations and 1 in 3 people seeking food relief are new to the situation. The face of hunger is diverse - those affected are men and women, children and the elderly. They are single and in families, students, employed, unemployed and retired. At particular risk are people with disabilities, refugees and those of Aboriginal and Islander descent.
Foodbank is now providing relief to more than 1 million Australians per month through a network of 2,950 front-line charities, and also supporting 2,890 schools by providing food for School Breakfast Programs. In 2021, we sourced 48.1 million kilograms of food and groceries, which equates to 86.7 million meals, or 238,000 meals a day.
To ensure our warehouses always have key staple products in stock, Foodbank collaborates with our invaluable food and grocery partners to manufacture Key Staple Products like milk, cereal, eggs, tinned vegetables, pasta, pasta sauce and meat that do not come in sufficient quantities via traditional food rescue channels. By proactively purchasing these items at the lowest cost possible, Foodbank can provide nutritious and convenient food for as long as people need it.
The future
The continuing effects of COVID-19, combined with cost-of-living pressures such as increased food price inflation, rising electricity, fuel and gas prices, housing unaffordability and unavailability means we are bracing for even higher levels of demand. Thanks to your generous support, we can continue feeding Australians in need every day.