Project Report

| Oct 11, 2023
Cost of living pressures and demand for food relief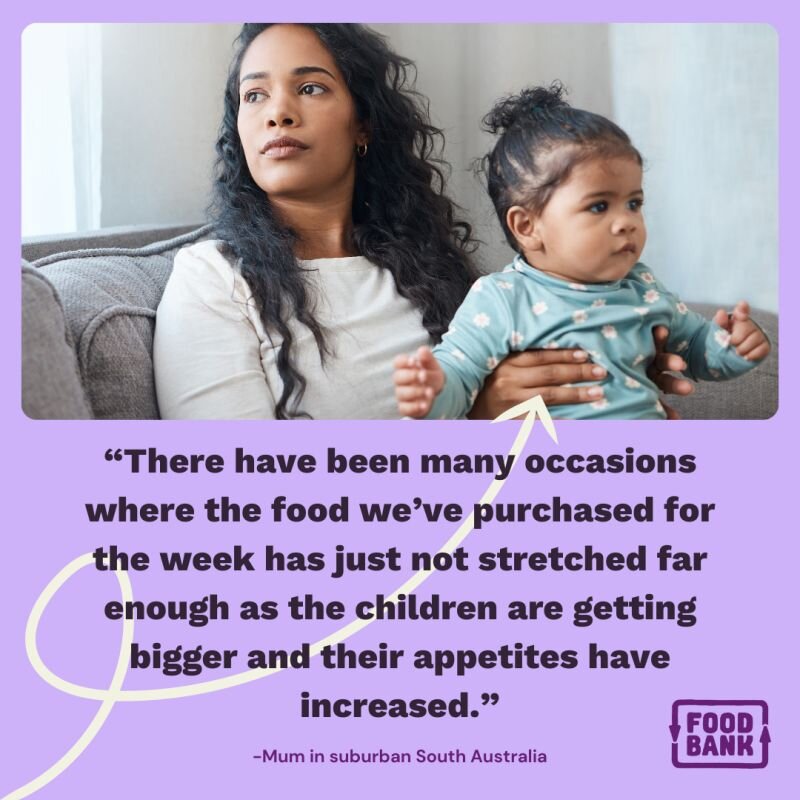 In the past year, over 2 million households in Australia have experienced severe food insecurity. This means they ran out of food because of financial limitations and, at worst, went entire days without eating. Even more alarming is that over half of these food-insecure households (54%) had someone in paid work. It's a stark reminder that hunger could be impacting the livesof your neighbours, friends, and colleagues.
Foodbank are continuing to see unprecedented levels of demand for food relief, even higher than what we saw during COVID-19, despite the changes the world has undergone since then. Life happens to all of us, and right now, with the seemingly never-ending stream of bills and rent or mortgage payments and the high cost of living, putting food on the table can be tough. It's not just people without homes but people living near you, perhaps even your neighbours.
We're proud to have sourced 82 million meals last year and helped so many people in need. But this is also a stark reminder that Australia has a very real hunger problem that affects far too many people.
The annual Foodbank Hunger Report provides a compelling overview of Australia's hunger crisis and highlights the extent of food insecurity in Australia, who is facing it and why. This year the Foodbank Hunger Report 2023 will be released on Monday 23rd October 2023. Through this research, we aim to spread this critical message about the hunger crisis happening in Australia – we want to let people know there is no shame in getting help. If you or someone you know needs help, please visit our website and the 'Find Food' button to search for food relief services nearby.
Thank you for your continued support, which will go towards our ongoing Key Staples Program to ensure Foodbank warehouses across Australia have access to high-demand items that don't come in sufficient quantities via traditional food rescue channels. This includes nutritious and convenient foods likemilk, cereal, eggs, tinned vegetables, meat, meal bases and pasta. Through your generous donations, we can keep distributing food for as long as people need it - every dollar you donate creates two nourishing meals for someone who is struggling.
Links: