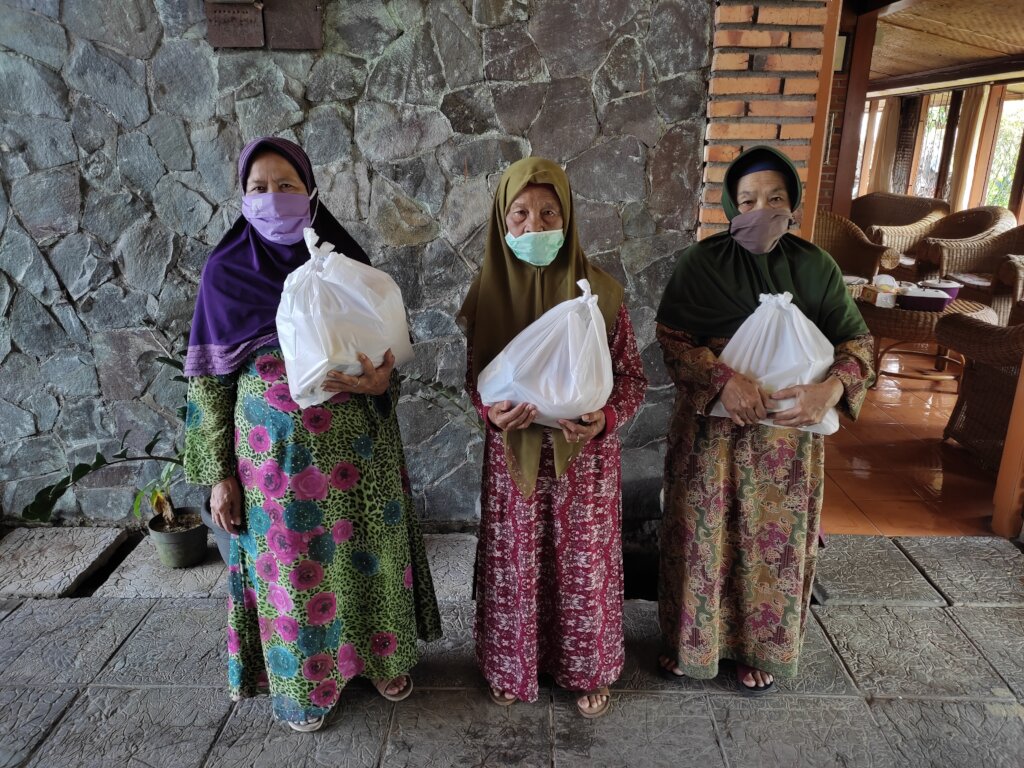 Dear friends,
Thank you for your continuous support to those affected by the pandemic in our communities. COVID cases have thankfully reduced in number and we hope this will mean that breadwinners can slowly start earning an income again. However, the elderly remain fragile and vulnerable during the pandemic. We continue to monitor and support those living in Cipanas, West Java, who live in very poor conditions, some of whom are very weak and cannot work, others depend on the charity of others and some still have to work even though they are way past retirement age and end up earning very little.
Take for example one of our beneficiaries who is 70 years old and lives alone in the village of Ciwalen. She needs support on a daily basis from her neighbors because she has no income. All of her 3 children are married but live in another city. None of them have stable jobs and when they are out of work, they go back and stay with her to save rent money.
A many number of elderly also have the added responsibility of caring for their grandchildren while their own children work in another city. One example is an elderly who still has to take care of her four grandchildren. Her own children only occasionally send her money. In order to keep food on the table, this elderly works as a traditional masseuse in her village though her income remains very low.
With your help, we support these elderly by ensuring they have sufficient food to eat, so over these past few months, basic food packages consisting of rice, protein and vegetables were distributed to an average of 50 elderly in the area. We also helped them to receive their vaccination against Covid. YUM worked with the Community Health Center and a medical team administered the vaccines, taking place in our community centre.
If you wish to help the elderly in our community, #GivingTuesday is coming up soon. November 30th will be a global day of giving and a great way to start getting into the 'giving back holiday' spirit! If you'd like to participate and join millions of global givers, you may donate at the link at the bottom of this email.
Thank you again for your amazing contribution!