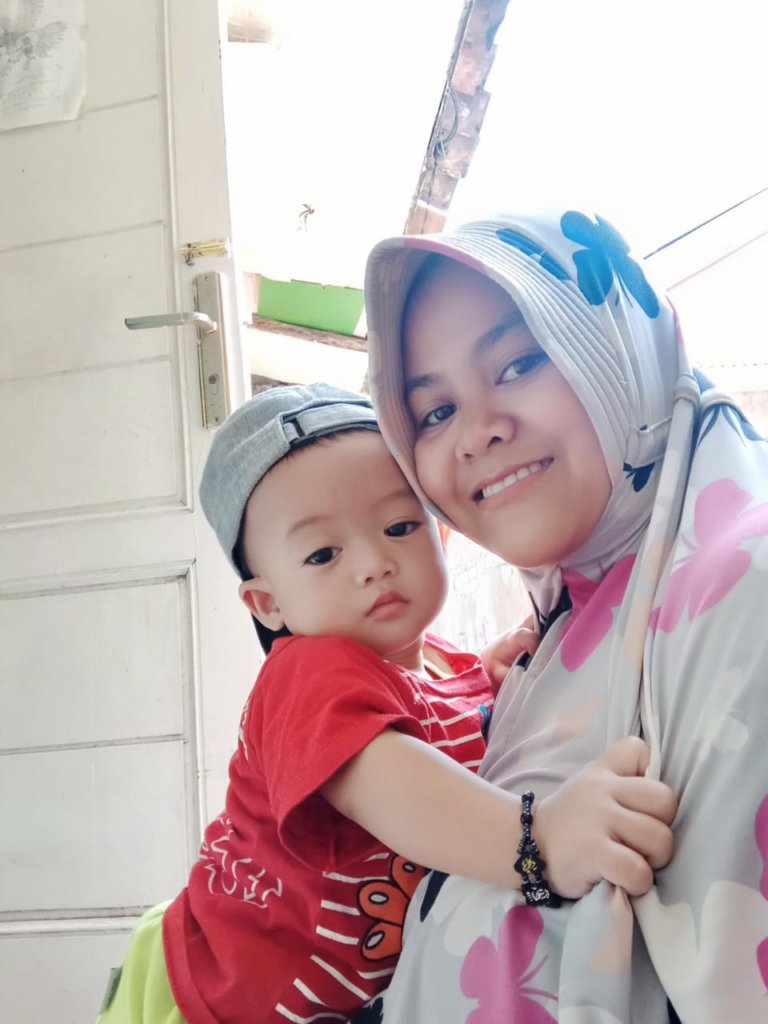 Dear friends,
We hope you are continuing to stay safe and well during this challenging time. We are so grateful for your continuous support to this project and would like to share with you a story of one of our beneficiaries, Santi, a mother of a 2-year-old boy:
When Santi became pregnant with her first child, she prayed her baby would grow healthy and strong. But, he turned out to be small for his age. At 13 months, her son Walid was diagnosed as being "stunted." Poverty and malnutrition are a part of life in Santi's village in Cibadak, West Java. Her husband's unpredictable income working as a food vendor did not provide enough for all that Walid's developing body required.
Luckily, upon diagnosis, Walid was included in YUM's Stunting Program at the monthly health clinic (called Posyandu). Santi took Walid to the Posyandu each month, where YUM staff monitored his height and weight and provided health education. They also gave her food and sanitation packages and a colorful growth chart to hang in her home — a reminder to keep up her efforts towards Walid's optimal growth. She returned month after month until one happy visit, Walid was declared no longer stunted!
Today, Santi tries her best to keep her son healthy, especially knowing all the challenges he would face later in life had he remained stunted. With the pandemic, her husband's income has decreased, and providing proper nutrition for Walid is a challenge. Santi continues to visit the monthly Posyandu and is especially grateful to YUM in this uncertain time. She gives thanks that she has learned about stunting and how to prevent it.
Your support is helping hundreds of mothers like Santi to understand what stunting is and to receive the support that they need to keep their children healthy. In times like these, it's crucial for these Posyandu to remain open as a source of knowledge and monitoring tool to prevent further stunted children in Indonesia.
If you would like to continue helping mothers like Santi, we will be participating in this year's #GivingTuesday campaign on GlobalGiving. We'd love you to join us and donate to this project because GlobalGiving has $1,000,000 in matching funds for all donations received on December 1st!
Stay safe,
Yolanda