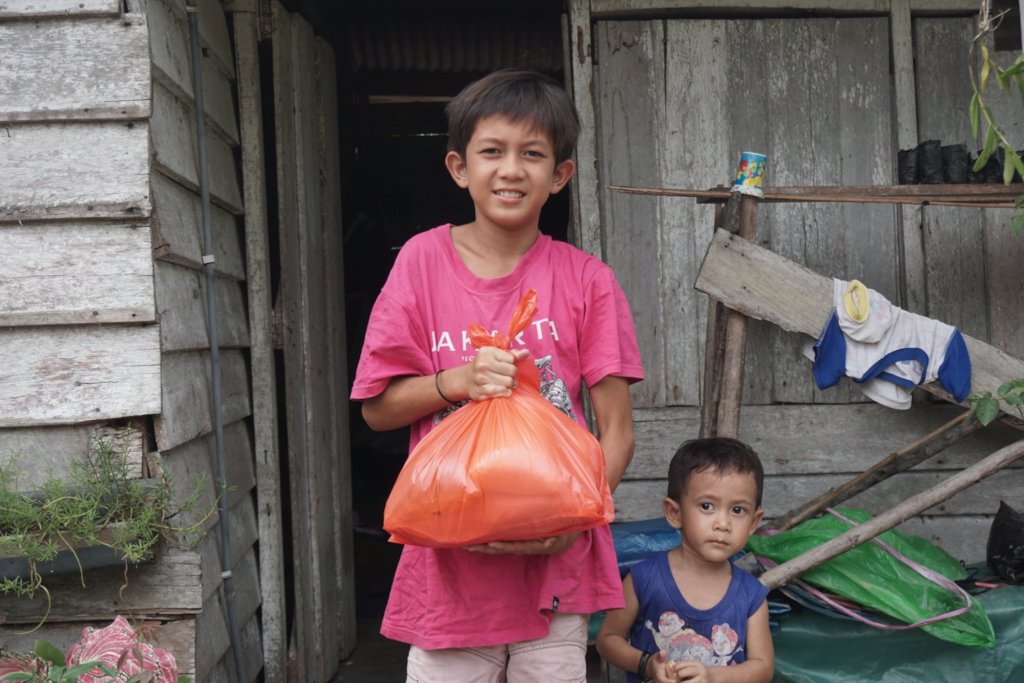 Dear GlobalGiving donors,
As COVID-19 continues to spread, the future has never felt so unpredictable. These are challenging times for us all, and we hope you're in good spirits and health! Right now, YUM is doing everything possible to sustain daily operations and continue providing services to our community. Our organization's program has already been aligning with COVID-19 relief and we are now doubling down on this work.
YUM works with more than 30,000 people in West Java and Central Kalimantan where, even before the pandemic, more than half of the population met the criteria of poor living conditions, and consequently could not access health and education facilities. In both areas, many workers, mostly informal, have lost their employment and their income creating an increase in the number of poor families and vulnerable groups in Indonesia. Hundreds of families in our community are seeing a decrease or loss of their income every month, and 90% of them have no savings whatsoever.
The rising unemployment is leading to declining purchasing power, subsequently increasing the risk of food insecurity, malnutrition, and stunting in the medium-to-long term. Already, A 2019 Study of Nutritional Status of Children by the Indonesian Health Ministry put Central Kalimantan in the 6th to last position with 32% of children being stunted. Though West Java fares better, it is still at 26% of children being stunted.
With your help, YUM is planning to focus on providing assistance to poor families, especially those with pregnant mothers, breastfeeding mothers, and children aged 0-2 years old. In both West Java and Central Kalimantan, we plan to support a total of 500 families in 9 villages with 36 Posyandu (Integrated Health Centers), 150 women volunteer health workers, 400 pregnant mothers, and over 2,000 babies and toddlers 0-2 years old.
These are some of the activities we plan to do:
Provide basic food packages (rice, oil, eggs) to families who have lost their income and are not receiving assistance from the government
Provide seeds, compost and tools for families interested in home gardens to complement their nutrition intake
Empower volunteer health workers by organising trainings on the importance of stunting prevention, prenatal and postnatal counselling, importance of sanitation, hygiene and nutrition as well as child-rearing advice
Distribute height charts to families with pregnant mothers and breastfeeding mothers - a Gates Foundation-funded study shows that charts have succeeded in reducing stunting by as much as 22%. These charts not only measure height but also feature necessary information about health practices to improve overall health and prevent stunting.
Create communication campaigns, in collaboration with community leaders and volunteer health workers, on stunting, sanitation and hygiene in order to increase local awareness
We cannot thank you enough for your continued support since the beginning of COVID-19. As we adapt to these unprecedented circumstances, we will continue to serve our communities as best we can. Now, more than ever, our community needs us. And we need you. Please help to share this project report to those you think might be interested to help.
If you are able, please make a donation to this project in the GlobalGiving "Little By Little" Campaign next week (14 - 18th September). Your $50 donation will be matched at 50% during the campaign. More information will be sent to you separately.
Stay safe and well,
Vanessa Reksodipoetro
Executive Director