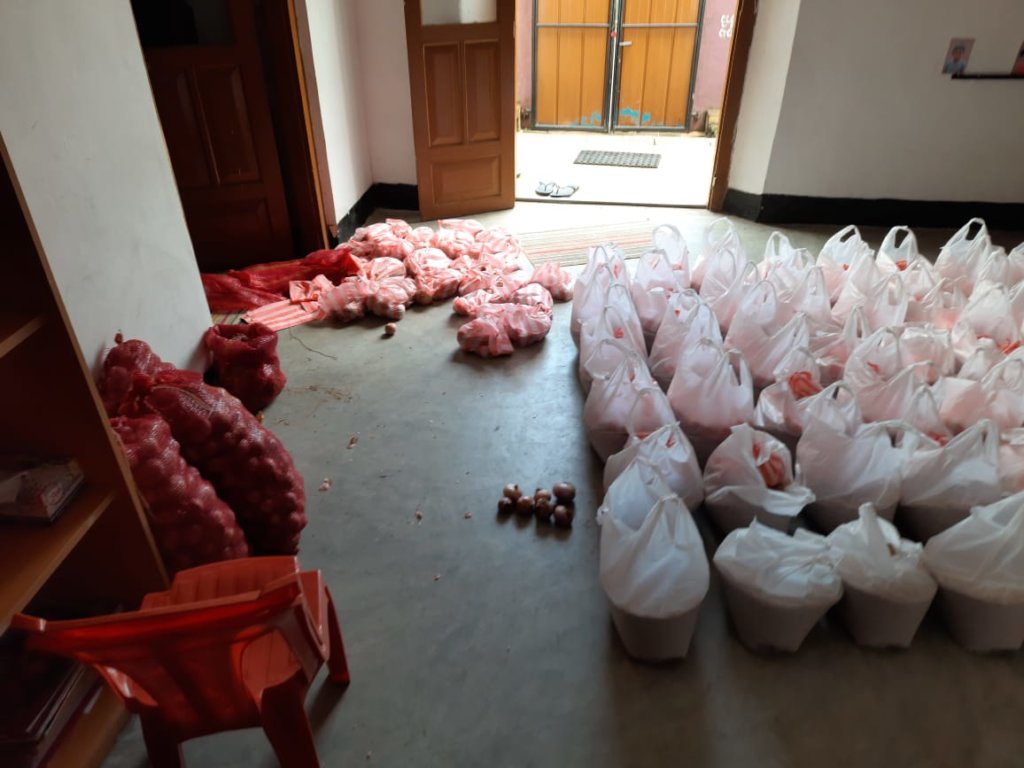 Dear Friends and supporters,
While much reporting has taken place of the terrible situation in India as the pandemic takes hold and hundreds of thousands a day are coming forward with infections, Sri Lanka remains a silent Covid partner in the news.
With a population of 21 million people, present daily cases are at a record high with more people dying than at any time during this pandemic; and the numbers are critically rising.
Their Future Today is one of a dwindling number of UK charities that concentrates all its efforts in Sri Lanka, supporting the most vulnerable, and providing a lifeline for families who are in strict lockdown, and without any income.
Thanks to you and the generosity of our supporters, we have been able to act quickly and decisively to so far help 100 TFT-supported families, covid patients, and the most vulnerable living in remote areas in the Southern Province, and distributed or delivered emergency dry food parcels including soap and sanitizer.
Working with the local police authorities, we are hugely grateful to Mr. Percy and our dedicated TFT team, who are pulling out all the stops to coordinate and make this very challenging work possible.
We have also created information in Sinhala about the importance of handwashing and hygiene, which has been sent out through WhatsApp groups to pass on. So far we have reached over 10,000 people.
A crisis crystallizes what really matters, and while we're working hard towards ending institutionalization and changing the world for thousands of children, our work at the grassroots to help one child and one family at a time is pivotal at this critical time, and we can't thank you enough for your continued and loyal support.
Kind regards,
Joel