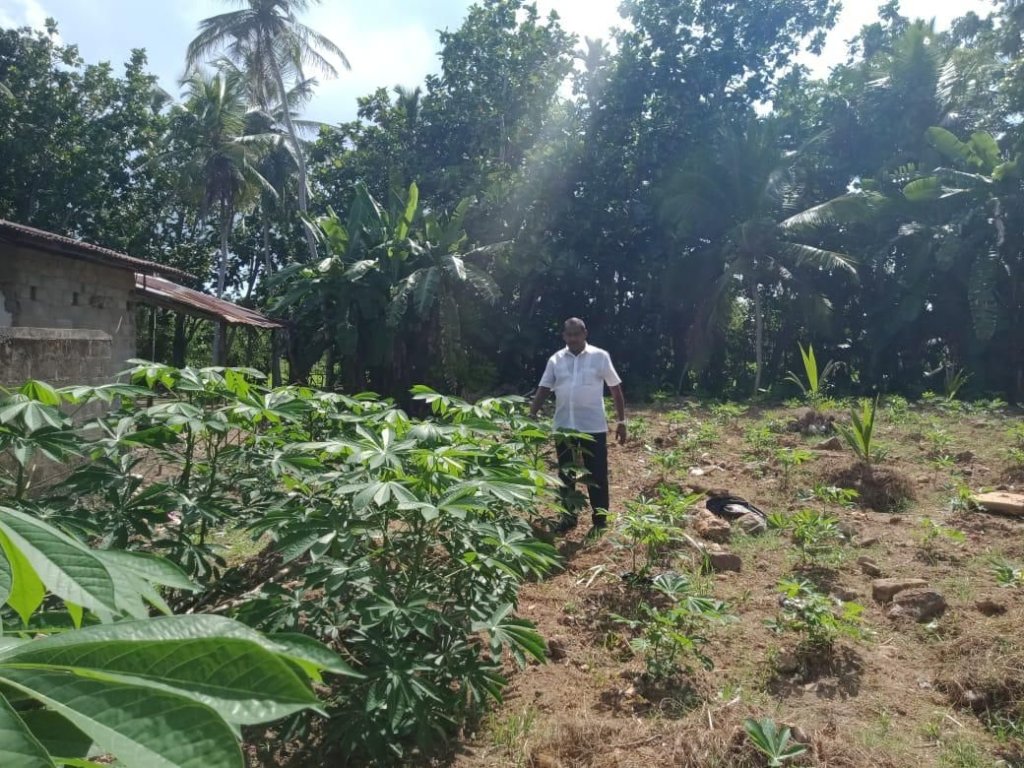 Dear friends and supporters,
I hope you and your families are keeping well during these tumultuous times.
Thanks to your donations, and the dedication and hard work of our Country Director Mr Percy, Galle police and local supporters we've provided a total 157,500 meals to vulnerable families in the Southern province, Kandy area and Mannar district.
Mr Percy has provided agricultural training to local villagers, TFT teachers and housemothers. They planted crops and seedlings of snake gourd, brinjal, ridge gourd, spinach, long beans, lime and ladies fingers on his land, in the kitchen garden at TFT International Preschool, and in the grounds at Ruhunu orphanage.
They're now bearing fruits and vegetables and providing continued sustenance to families suffering severe hardship. We've never been more needed, and although our funds are at an all-time low, with the help of you, our fantastic supporters, we remain optimistic to keep children together in families, educated and out of orphanages for as long as we possibly can.
We are infinitely grateful to all our donors who have helped us continue to support these families, your continued support has never been so appreciated.
Kind regards,
Joel