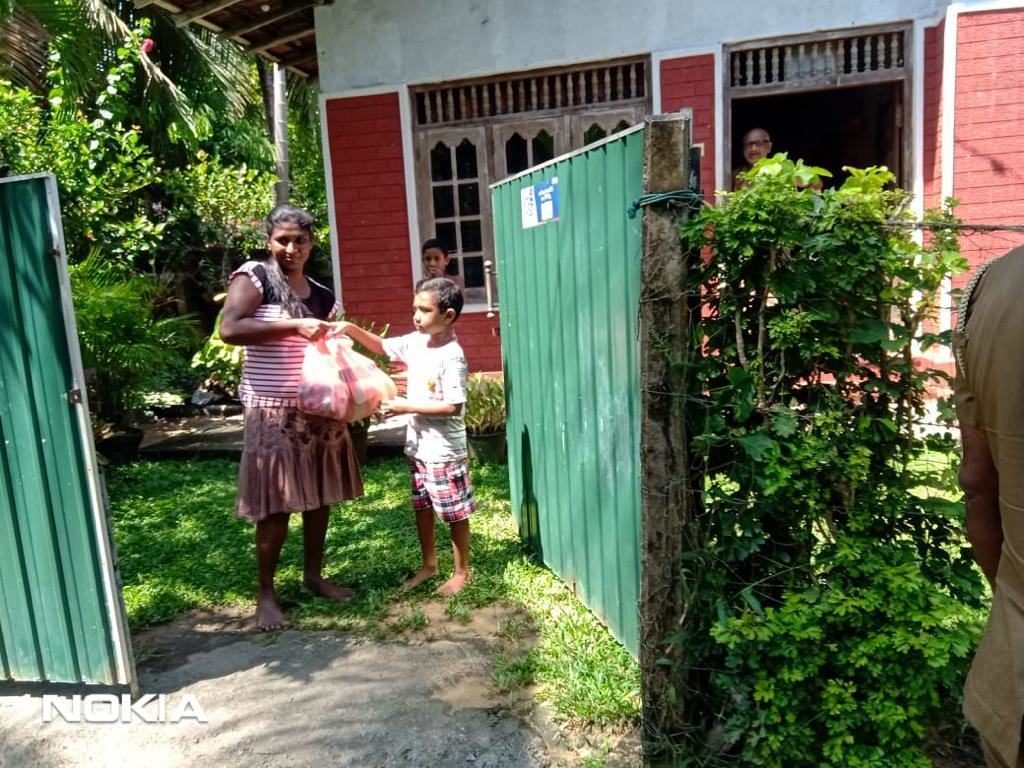 Dear friends and supporters,
We hope you and your families are staying well.
Covid-19 confirmed cases have been rising in Sri Lanka. Many poor families are testing positive, and must strictly isolate at home for 14 days, making basic food supplies almost impossible to obtain. Schools were closed again from October to January and children are suffering from malnutrition without a vital school meal.
In response, and with help from the local police, our Country Director Mr Percy delivered nutritious dried food parcels, with vegetables, eggs, milk powder, rice, dhal, flour, sugar, soya meat, ayurvedic medicines, soaps and mixed seeds to 25 sick and vulnerable families, who have quarantine notices outside their homes, instead of opening TFT preschool as a food bank again, to limit the spread of the virus.
Two acres of crops have grown over the last few months which benefited 30 poorest families in the Southern province, and 19 TFT housemothers also participated in the planting and agricultural crop training.
Among the crops cultivated were eggplant, okra, spinach, papaya, bitter gourd, this spike, potato mayo. This is providing sustainability and valuable nutrition.
Thanks to the fantastic support we have received from our donors, a new season of planting is about to begin, and we will be providing a new livelihood programme to give poor families the tools and training they need for their future sustainability, which will include poultry farming, basket weaving and coir making.
Kind regards,
Joel