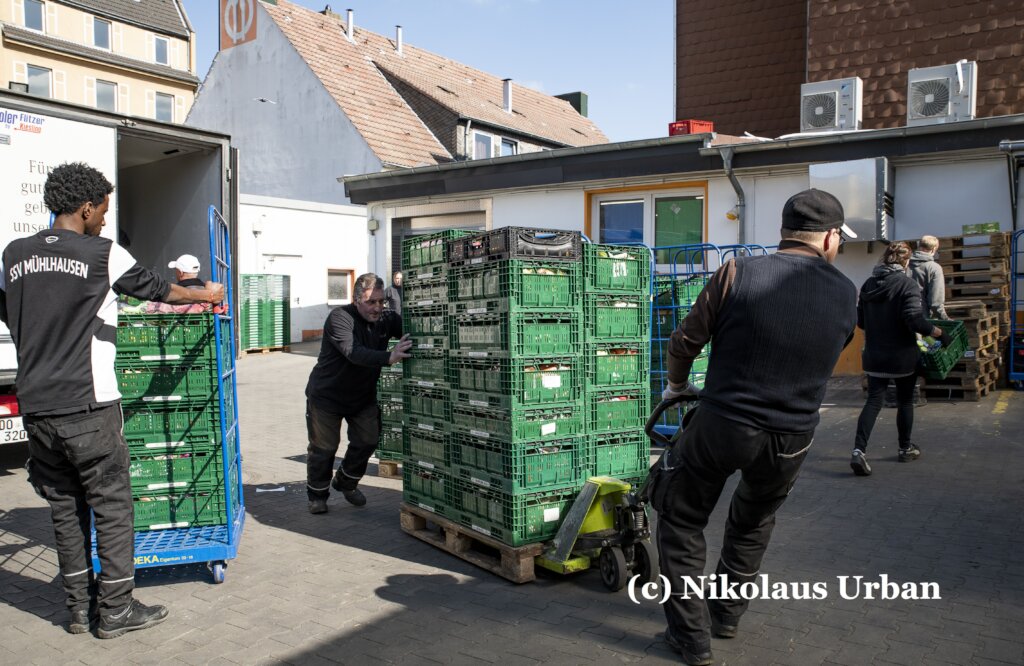 Dear donors,
The ongoing Corona pandemic and the war in Ukraine continue to pose major challenges for food banks in Germany. Due to inflation and the associated price increases on fuel and energy, many Tafel branches are having more difficulties financing their operations According to the motto "Save food. Helping people.
"Tafel Deutschland supports its members help people affected by poverty and give disadvantaged people a voice at this particularly difficult time. With the GlobalGiving total donation of approximately $3,000, you have supported the work of the umbrella organization to help its members throughout the country.
For example, in April 2022, Tafel Deutschland established a new fund to provide financial relief to its front line organizations for delivery and logistics costs. In addition, Tafel Deutschland establishes relationships with companies that can donate food in large quantities. This could from stockpiles, overproduction or seasonal product changes that would otherwise be destroyed.
Together with logistics partners, the umbrella organization ensures that the food is distributed fairly throughout its network. Tafel Deutschland has also helped its sister organizations in Ukraine and neighboring countries to acquire additional food and cash donations. Within the first months of the war, several million people have fled. As a member of the European Food Banks Federation (FEBA), the umbrella organization together with companies and freight forwarders have shown immense solidarity with these food aid shipments, while simultaneously working to meet the growing demand from refugees in this country. Tafel Deutschland considers itself as the mouthpiece of all its member organizations and engages in dialog with representatives from politics, business, society and the media.
With regular publications, presence at events and press work, the umbrella organization communicates to the outside world what the Tafel do - in order to convince as many people as possible of the Tafel idea - but also points out the limits of Tafel's work.
The umbrella organization reminds decision-makers they cannot ignore the consequences of inadequate social policies by relying on volunteers. In addition, the umbrella organization maintains contact with international institutions, associations, companies and politicians, since poverty and food waste do not stop at national borders. Thank you for your donation, with which you have supported the Tafel work in Germany!
Links: