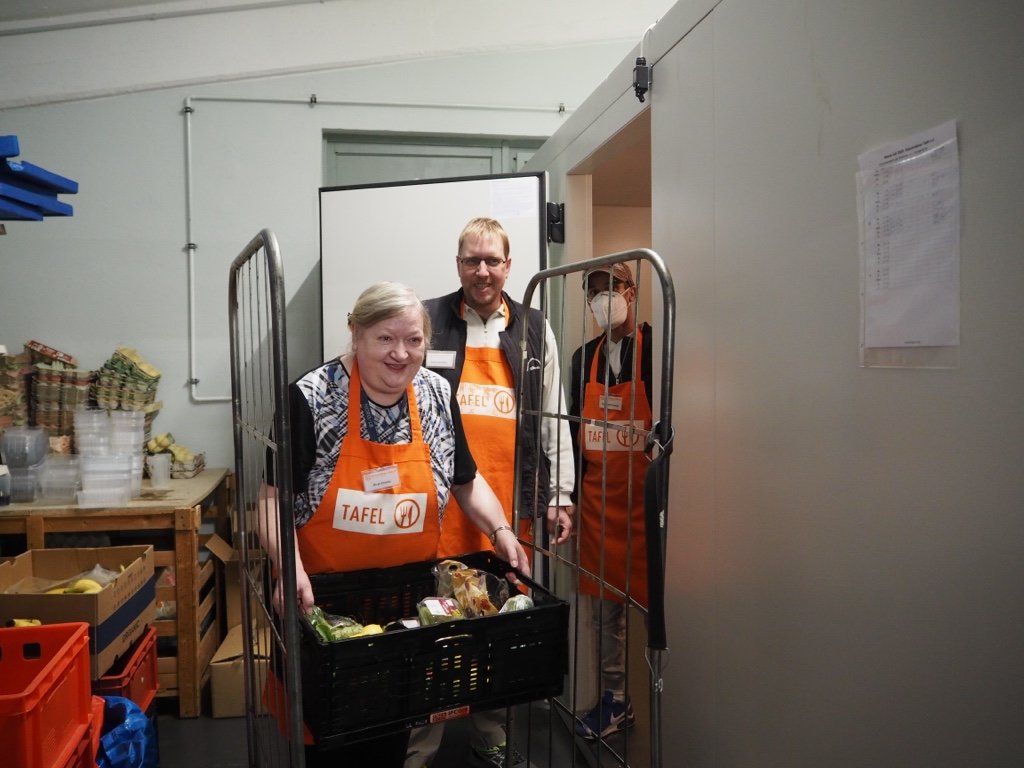 Corona in 2021: Tafel food banks still distressed by Covid
All of our branches have now reopened their doors to the public, but the range of services still remains limited. In addition to the regulars, we are now seeing more and more new faces at our Tafel locations. These people, who had led stable, settled lives before the corona virus pandemic, have now fallen into poverty during the crisis. At the same time, some people, mostly senior citizens or others with pre-existing conditions, are not using Tafel's services for fear of infection. Other forms of support offered at the Tafel, such as tutoring or cooking courses, have been suspended because of increased operational cost.
But also thanks to your kind donations, we have been able to support our members with a fund dedicated to corona related costs.
Refrigeration cell for eight pallets of refrigerated goods
Disinfectant, sneeze guards, masks and other hygiene measures caused such a considerable financial burdened for Tafel Holzminden that the purchase of an urgently needed cold room seemed impossible. Funds from the Corona Emergency Aid Fund helped to finance a new cold room despite the increased operational costs. Eight pallets of refrigerated goods can now be stored for distribution to people in need.
Tafel food banks and their beneficiaries still rely on support from donors. With reliable partners on our side, we will be able to continue helping the most vulnerable members of society get through this crisis.
Your donation helps us to help people and save food!