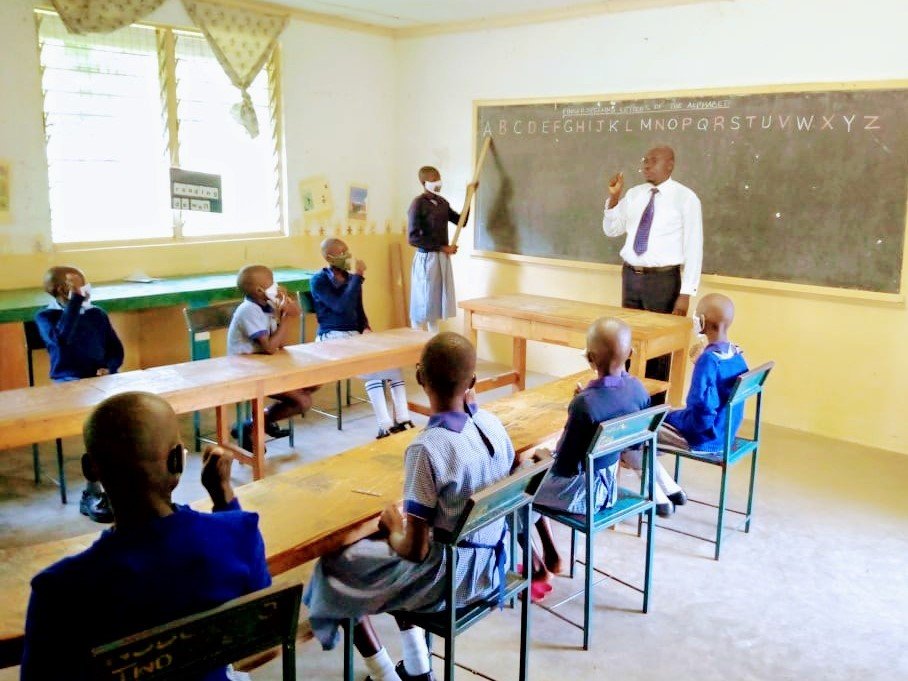 Dear Supporters
Greetings from Kenya, Well, this is an update on our project progress and the catastrophe that has befallen during COVID 19 pandemic, it has affected deaf girl child education in all spheres leading to school dropout.
In Kenya, many deaf girls live in abject poverty that dreaded their period because of the devastating impact it can have on their futures, safety, and well-being. And this situation has worsened during this COVID-19 pandemic.
Most of the deaf girls have dropped out of school because of their menstruation," explains Judith Atieno. "a Mentor" "Girls cannot go to school during their period because there are no proper sanitation products due to their limited availability.
Similarly, period stigmatization is deeply rooted in some parts of Kenyan society. For instance, deaf girls are kept in an isolation area for 8 days for them to be clean and are not allowed to mix with their family and eat a meal together or even see male family members during their menstruation. Most of them miss out on school during their period combined with the communication barrier.
However, I'm so saddened to report to you that the COVID-19 pandemic and economic downturn have forced thousands of deaf families in Kenya into extreme poverty. They are often unable to buy food, clothing, sanitizers, and clear face mask for effective communication. Without your help, many will simply not be able to stay safe during this festive season.
However, as we are in uncharted waters, COVID-19 Indian VARIANT has invaded our region and its presence is nearly everywhere, our community and the deaf are no exception. Kenya Christian School For The Deaf has an important role to play by continuing operations to best serve the deaf community but only if you responded promptly to the cause because without your support operation will not continue with this noble service of serving the vulnerable.
COVID19 is making the lives of deaf girls and children even more challenging. As we respond to the pandemic, we must ensure that the most vulnerable are not left behind. Also, find the enclosed photos of the overwhelming multitude of deaf we serve.
Good friends, this work requires a joined effort for you and me for the deaf girls to be in school and to thrive academically. Support our cause and help us earn Bonus through GlobalGiving on July Bonus Day starts next week Wednesday, July 14, at 9:00 am ET! And "LET NO CHILD BE LEFT BEHIND" I'm counting on YOU! ACT NOW @: http://goto.gg/34834
Lastly, I'd just like to thank you and everyone who has contributed to our appeal for clear face masks for effective communication of which we raised $2120 amazing. Thanks for your generous contributions. Our clear face mask appeal is still on and if you would like to support the appeal and haven't yet done so, there's still time.
Stay Safe
Warm regards