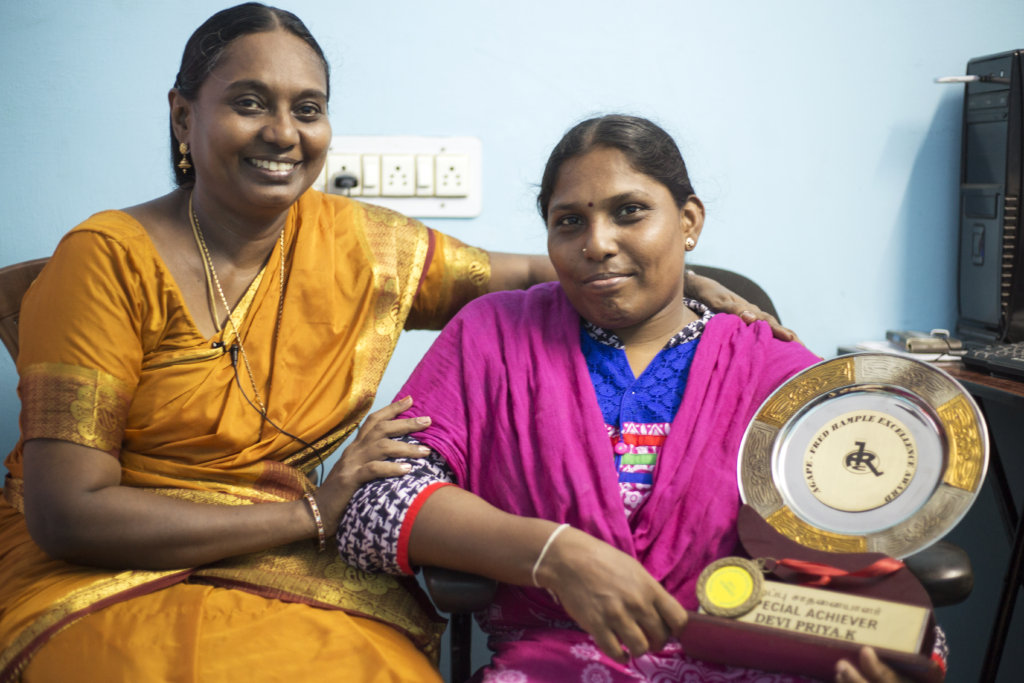 Dear friend,
Many students with disabilities come from poor families. Because of their disability, they are oppressed and marginalized. The stigma is they can't do anything or pursue a career. No one gives them a chance. But your gift shows students like Devi that you believe in them. You're doing so much good for youth with disabilities. Thank you for your generous support.
Devi is an intelligent and hard-working young woman. Thanks to your gift, she has a job at a multinational company, supervises six staff, and earns a handsome income that provides for her whole family.
As a child, Devi was affected by polio. She is unable to use her legs and must use a wheelchair to get around. She always worked hard in school, but when she graduated from college she struggled to find a job.
Devi signed up for our free computer training, and she studied very hard. When she graduated from the year-long computer course she received an award and was recognized as the "Best Student."
Thanks to you, students with disabilities are able to learn valuable computer skills to get quality jobs in the computer and IT field. Most importantly, these students have a community where they feel loved and accepted for the first time.
Devi immediately found a job after graduating and now works from home. Devi learned so many new skills. But the most important thing she gained was the confidence and self-worth to succeed.
You made this all possible. Thank you again!
Sincerely,
John Sparks
India Partners