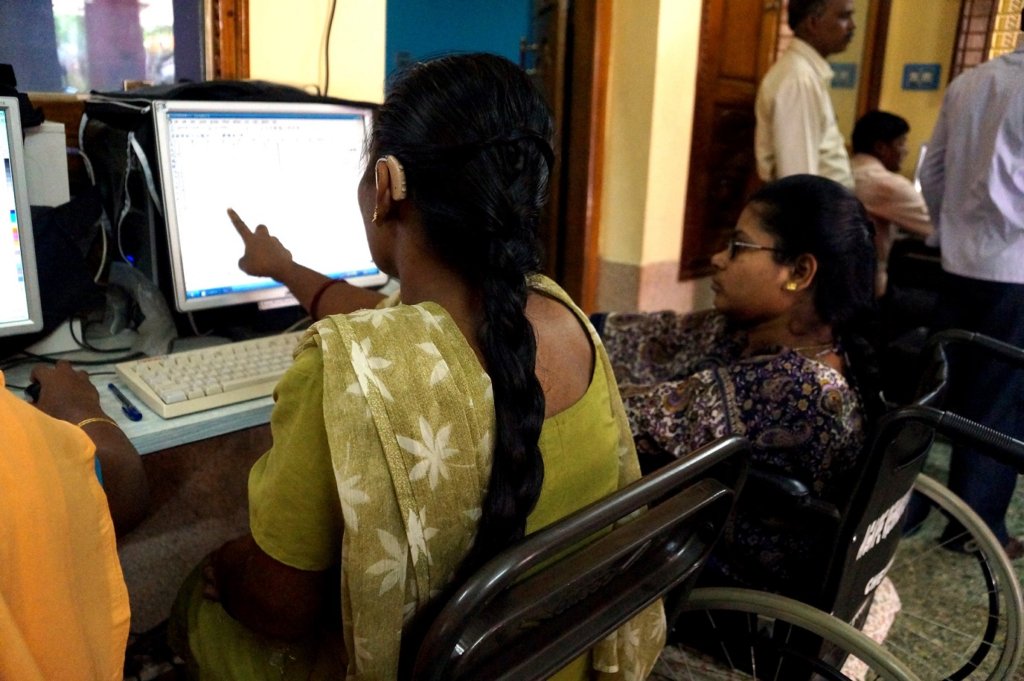 Your gift is helping young people with disabilities gain hope and self-confidence through computer training. In the past few months, 54 people have been served through this project. Your gift enables them to go to school and receive a quality education in computers.
Many of the students come from poor families and because of their disability, they are oppressed and marginalized. The stigma is they can't do anything or pursue a career.
However, your gift makes it possible for them to succeed. Computer training gives people with disabilities the necessary skills to apply for quality jobs in the workforce. After course completion, the students take a Government Exam and graduate with a "Certificate in Computer Application." This is such a valuable certificate when looking for jobs in India.
Allow me to tell you about Priscilla:
Priscilla came to the India Partners Computer training with much apprehension. She had suffered from years of disappointment and was least interested in having unmet expectations. A bright young lady she had been denied a seat in college for computers but was able to get trained in business. The college however was not able to accommodate her disability in the computer lab so she graduated without any skills or qualification in computers. Which meant her degree did not provide her the skills necessary to get a job. She was tired and frustrated and spent her life at home sitting in front of the television. Her future was without hope.
After she started India Partners' one-year course, recognized by the state government, she begin to show signs of her intellect and capacity to excel. Encouraged by her instructors to accept nothing short of excellence she put in extra hours and graduated first in her batch.
She has been accepted to a position with a multi-national corporation working in their back office in the finance division. Earning a good salary while living at home she has started her own internet café and coaching centre where she can leverage her business sense and computer skills to maximize her income.
During our interview I asked what the most important thig was that she learned. Her response, "self- confidence, before joining I thought of myself as a failure. While at the India Partners Computer Training I discovered that my legs might not work but my mind is as sharp as anyone's and surely I can succeed if I am self- motivated and do not sell myself short."
Thank you for changing lives and helping people like Priscilla. You gifts bring the change that transform lives. Without you Priscilla and others like her would suffer needlessly.

Sincerely,

John Sparks