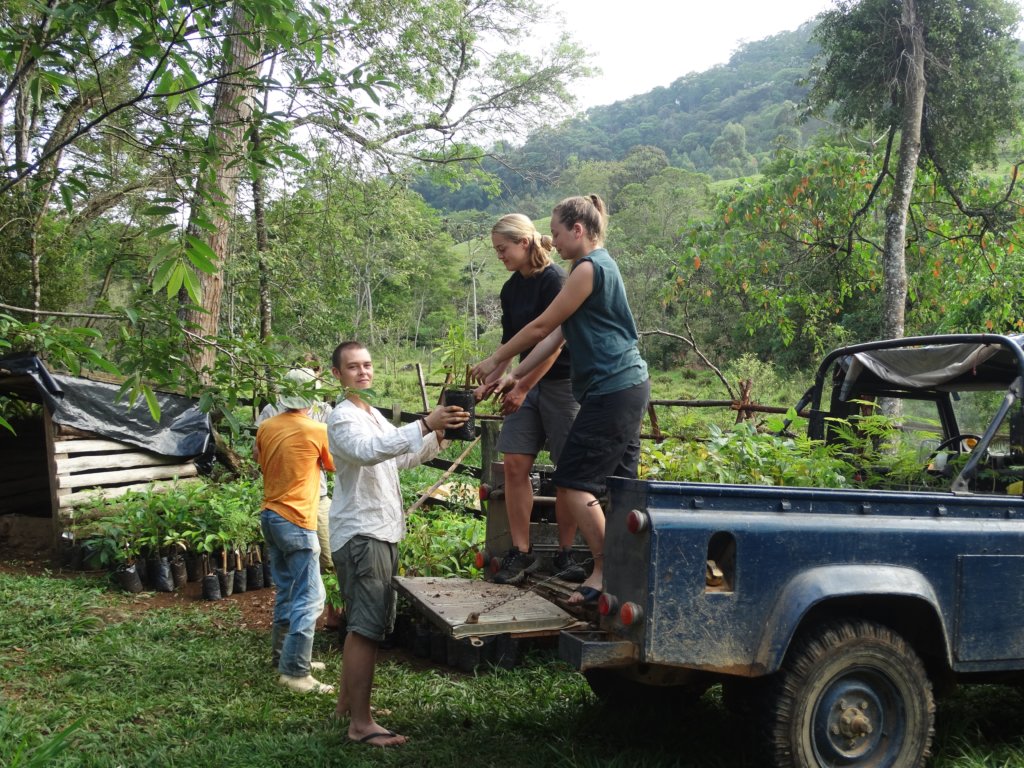 Dear Donors,
We'd like to send you a big thank you for supporting us so far, and share some exciting news: we are scaling up as promised!
This weekend Iracambi and the local school collaborated in the creation of the first Science Fair in nine years. Students presented models of erupting volcanos, water wheels and wind energy, they talked about environmental issues facing the community, and the winners of the Science Fair will be visiting Iracambi for a tour on Friday the 13th of November.
Our team had a stand with a variety of seedlings on display that were given away to farmers who agreed to have plots of their land surveyed for future reforestation. It was such a success with so much interest that we have decided to ramp up our reforestation efforts! This is a final report for 'Water for the Atlantic Rainforest People' but it is also the birth of 'Forests 4 Water: Planting 10,000 trees in Brazil'. We are reorganizing, refocusing and reforesting.
Click here: https://www.globalgiving.org/projects/forests-4-water/
Your generous donations will be redirected towards this new project. We are expanding our forest nursery to produce more seedlings. We are assembling a forestry team to spread the word and plant the trees. We are being more strategic, using our Geographical Information System to survey each plot, and the forestry team is finding the right species to plant in the right location so that these trees have the highest effect on protecting our water sources. But this is just the beginning. We aim to increase our reforestation goal to 50,000 trees, and create a carbon sink to attack climate change at its root!
We invite you to join a dedicated group of concerned citizens and scientists taking action and supporting Forests 4 Water. Together we'll save rainforests, protect biodiversity and endangered species and combat global climate change. Thank you for supporting us!