Thanks for being involved in CFYDDI outreach! Big dreams are accomplished when many hearts and hands join together to offer what they can because together we can change the world.
With your support, you have given Children, Youth, and Women at the Center for Youth Driven Development Initiatives smiles and platform to play, interact, have fun, and develop our talents and the enthusiasm of learning and the radiance of being in a place!
With new perspectives, 31 children have been enrolled aged 3-7 on an early Childhood Development program an opportunity to attend pre-school. This is a community program that is tailored to help children acquire problem solving, communication skills and readiness skills to join primary schools. This program uses a holistic approach to give rural and less privileged children an extremely vital foundation ahead of their primary education. The child interacts, engages in learning through providing him/her with an opportunity to discover, explore, and develop their abilities, talents, and strength.
One of the community parents had this to say; "Am glad such programs happen because my daughter Florence will be able to utilize her time profitably and study just like children from wealth families. I can't afford her school fees as her step father refused to support her studies saying that her being girl she will find a man to marry her anyway" remark mama Florence whose 8year old girl failed to join school due to financial challenges.
Friends, to make this dream possible, we still invite you on board! Kindly donate towards completing the center conference hall which is the study and community converging area.
Also you can be a child sponsor! Sponsor in memory of a loved one.
½ Sponsorship is $ 20 a month
Full sponsorship is $ 40 a month
And as a child sponsor you will be giving the gift of hope to vulnerable and most in need rural community children.
If we have got you interested, kindly pass it onto a friend, cooperation and foundations that you hope would love to give a chance to better societies. If you have supported before, thank you so much for your support.
We hope this helps you understand how vital and life changing your donation is to us! Big Hugs from all of us here and when you have a chance to Visit Uganda kindly let us know as we are looking forward to welcoming you here at the center.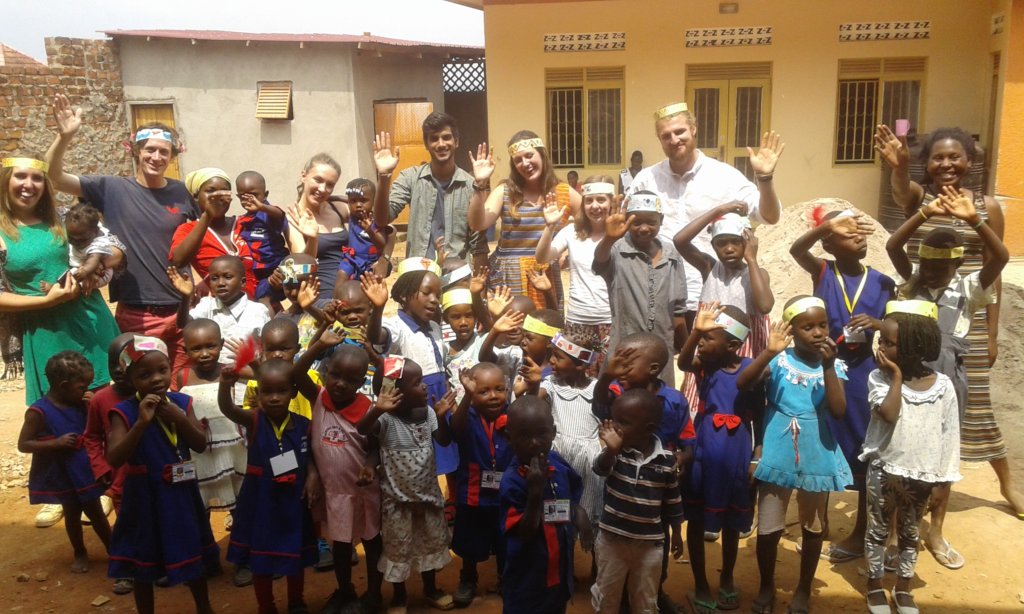 Links: