Many of you will be taken by surprise as CFYDDI makes this giant step! Who saw this coming?
We hope that you're extremely excited as we write history. We have moved to occupy the Resource center after roofing and fixing shutters! Everything else will find us there! Woooooh
AIDS Healthcare Foundation (AHF) brings an enthusiasm big push for fresh starts and endless possibilities with a grant for roofing and shutters making the dream to occupy arrive as a surprise faster than we expected!
Dear development collaborates, Happy 2015! The New Year brings and renews our commitment to community service in previously underserved communities. AHF grant Award to roof and buy shutters made us unstoppable and nothing would hold us back to move to the centre. Just as the first day, this is one of the many highlights' of another rewarding year for CFYDDI.
Children, youth, students, CFYDDI Staff with volunteers and teachers participated in moving books, shelves and tables to the New resource centre block on the afternoon of 13th/ December /2015. It was marvelous to see how the new resource Center Block centre has become very much a part of the community life.
At CFYDDI, we have received your support, courage and celebrate the successes each day. We've very much appreciated the opportunity to engage with you, sharing our stories, and spark dialogue. We hope we've been able to contribute in some small way to your success as well. You may ask how we could be in position to do that. But wait a minute, every time a person gives for a noble cause and being able to see physically what has been achieved, you receive an extraordinary power of fulfillment being a part of a chain of people who have added value and impacted lives of thousands of struggling communities enjoy services that would not have been there in the first place and these are the small ways here at CFYDDI we hope that we have contributed to your success.
The fact is that, the facelift shows we have revolutionalized the community and just Three days after we moved to the resource centre, people willing to join the team continue to be registered! We have Tusubira Jackieline a social worker student from the department of social work and social administration from Makerere University who come to the center requesting for a field practice attachment with CFYDDI said, "It was a fine place to be and learn as well as offer service". In Uganda its compulsory and a vital component for every university student to undertake a fieldwork practice supervised by both an academic staff and staff from the hosting agency. As if that is not enough, parents in the community far from the village in kimwanyi and near are contacting us for job employable opportunities for their children who have finished school but cannot find jobs.
Joanitah Nabayunga is now undergoing mentorship and training for a new role at the centre as we expand. So you can start to feel the weight of our contribution to building a nation of skilled Ugandans with an opportunity to integrate knowledge learned in the classroom with supervised practice in the field. We cannot underestimate our contribution to prepare young people for employment.
with the promising pace of events the community are thinking that we have the capacity to help orphan children and they are asking us to think about doing something about it and at the sometime bringing their children to see if we can help beyond what we are providing at the youth center.
On the other learning front, local leadership, central government line departments, health units, partner grassroots community clubs, children, adolescents, youth, teachers, medical doctors and student doctors, housewives and the community at large have expressed gratitude towards the vision of thinking strategically of a youth centre hub at the rural ndazabazadde village.

Friends, 2015 forecast are quite ambitious!! Now that you continue to support and have helped us take such a giant step, keep your eyes open! The youth center will host big events with bigger populations of users, a quite place that allows concentration and if fully furnished operations will be much easy and quick to coordinate in a safer place.
You've been an enthusiastic worldwide team in helping step by step achieve and focus on a shared goal. CFYDDI and the community will forever be proud of you all. you've engaged digitally at your costs to help CFYDDI greater vision be realized.
We are extremely grateful to your support in making our work possible every year with your generous contributions. Your contributions help us take this important work forward, mobilize community for a joint action; we still have a lot that continues to desire your continued individual and collective support. Let us not stop at this. help us spread the word.
Kindly join us in appreciating our partners who are helping us bring services delivery down to the community through the various Funded programs and project and these include ÖRAG Österreichische Realitäten-AG, AHF, EFIL, BMA Information Fund which provides Health Education materials, International AIDS Society (IAS) for our paid up membership and GYCA.

In appreciation and gratitude,

Enoch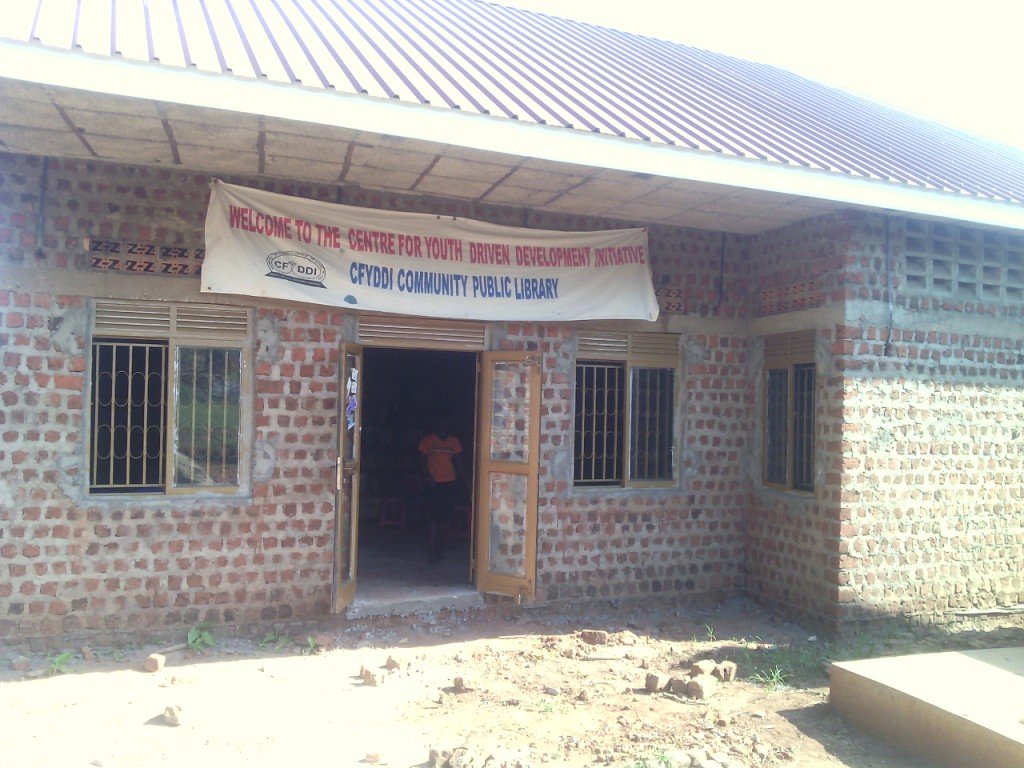 Links:
Attachments: