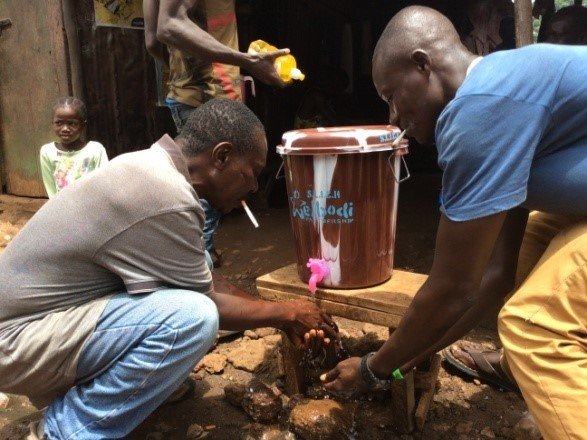 Over 6,000 Educated About Ebola Prevention in Local Communities.
Thanks in part to a grant from GlobalGiving and your donations, we've been able to support our community group, Tok fo Pikin Welbodi (Speak for Children's health) in their implementation of a massive Ebola Community Sensitization project focused on youths within three constituencies in the East end of Freetown. This project happened as a result of the surge in cases in Western Area and it became evident that there was need for practical messaging and engagement of communities. The theme of the project was "Getting to and staying at Zero Ebola cases. Tok fo Pikin Welbodi volunteers were trained on the use of the Ministry of Health and Sanitation's approved messages for Ebola affected communities. From these messages key themes were shared and they were provided with hand washing buckets, liquid soap and posters to be distributed in the communities.
The leaders of Ban Palor Poyo Bar at Kissy Bypass Road said, "We have been left out of this Ebola fight and we have never had hand washing facilities in our base. Now that you have brought this bucket and the liquids soaps for us, we will ensure that we properly use them. The messages about calling 117 for any suspected sick person(s), avoiding secret burials and the reasons for effective hand washing are very helpful for us. Thanks for the efforts and remember to come back around. Take my picture and show them we have started washing our hands and we will continue. "
The project lasted from 27th May to 10th June 2015. The volunteers visited 226 locations and surpassed their target of reaching 6,000 people by reaching 6,613.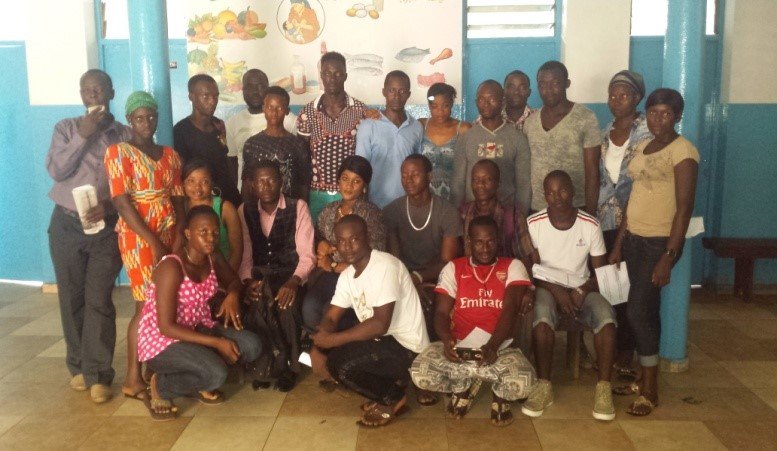 Links: