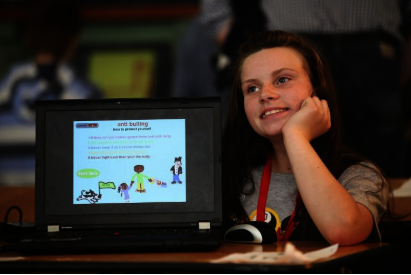 Hello!
Greetings from Dublin Ireland - the home of CoderDojo Foundation.
This is a little note to update you on the work that your generous support contributes to. You are part of a movement that has expanded exponentially due to the time, support and enthusiasm of a community that now spans 104 countries worldwide.
Our global community is powered by an army of over 12,000 enthusiastic and generous volunteers. One of the biggest challenges that our community reports on year-on-year is the recruiting and retention of volunteers for clubs. In response, we've been busy producing more resources and supports so that our community has the right tools to create great clubs and develop new skillsets as the grow.
Like many tech initiatives, we are aware there are many barriers to access, beyond cost, that prevent people from participating in our programmes. Here's some of the work we've been doing to help our existing volunteers and welcome more people into the fold.
We've developed a 'Train The Champions Facilitator Guide' this is a training manual specifically aimed at existing volunteers and champions who are interested in inspiring more people. Over the past two years, the CoderDojo Foundation Team have hosted training sessions across Ireland, the UK, and Belgium. Based on all this experience they've developed this guide to help our volunteers facilitate training sessions themselves.
Our Dojo Starter packs are now available worldwide! Following on from the success of our pilot programme in Ireland and the UK, Champions worldwide now have the opportunity to apply for the CoderDojo starter packs to help them kick-start their new dojo. These packs contain, flyers, stickers, badges, and posters along USB stick loaded with a wealth of projects and training materials that can all be accessed without an internet connection.
We developed free online courses for mentors to develop their technical mentoring skills.

When we asked volunteers what motivated them to get involved in their local Dojo

one quarter mentioned 'learning new skills'.

Now anyone can join our courses aimed at mentors with topics including Python for Educators; Moving from Block to Text-based Programming and Understanding Computer Systems. We also created courses such as an Introduction to Cybersecurity and Impact of Technology: How to Lead Dojo Discussion, which is aimed at helping volunteers to continue engaging older Dojo attendees.
We know free doesn't necessarily mean accessible!
We are very aware that community members can face a lot of potential hurdles to getting involved in a local Dojo. In the last year, we've collaborated with our community on some great initiatives:
Opening new doors for young Travellers with CoderDojo. We collaborated with Involve, formerly the National Association of Traveller Centres, an organisation that works to widen youth services and opportunities for young people from the Traveller Community. The CoderDojo team delivered a train-the-trainer programme for youth workers to give them the confidence to offer coding activities in their local communities.
Community-led resource creation -

Many clubs want to make their Dojos more accessible but don't know where to begin. When we were approached by Hannah, a CoderDojo mentor who also happens to be autistic, we jumped at the opportunity to co-create an accessibility guide.
In addition to all these great resources, community members can always get facetime with our team and ask questions in real time at one of our regular webinars.
That's a little snapshot of what we've been up to this quarter if you want to dig a little deeper into what's been happening across CoderDojo Foundation take a look at our 2018 Annual report, which we published last month.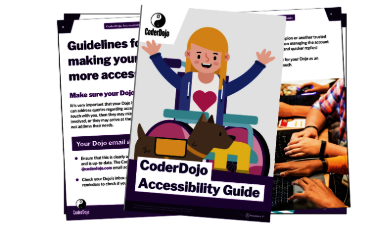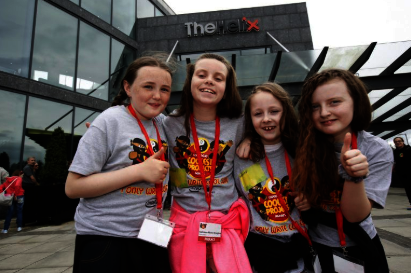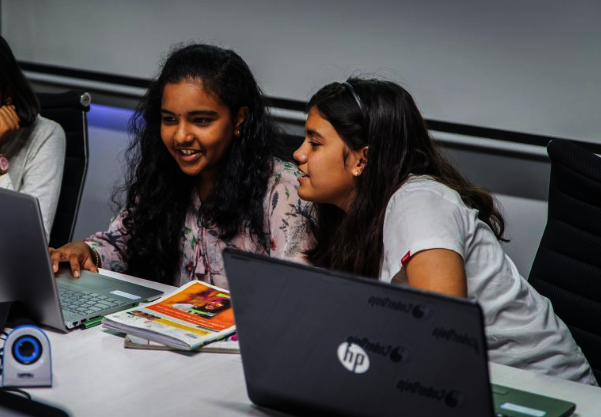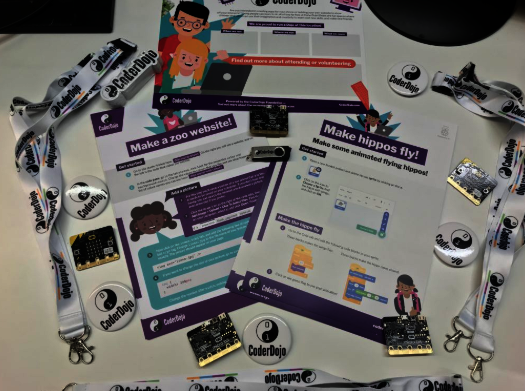 Links: