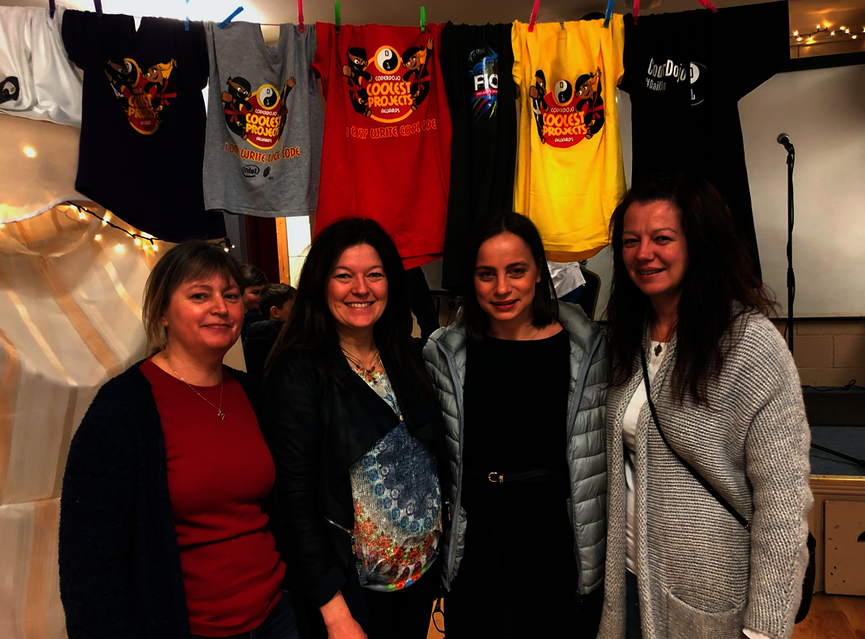 We look back with great pride at what we have achieved in 2018 with your support. The combined efforts of our volunteers and fans and the work of all the great people at CoderDojo Foundation.
First things first: we welcomed 660 new Dojos to the community. Now, our global network of over 2,000 free coding clubs is regularly reaching more than 60,000 young people in-person, in over 110 countries worldwide.
In 2018, We got things done for volunteers
As a Foundation, we understand that giving time for a cause you care about is often a significant personal decision. Deciding to continue volunteering week on week, month on month, and in some cases, year on year is a really remarkable gift to your local community. As a foundation, it's been our primary goal to equip all volunteers globally with the right tools, support and knowledge to keep their clubs running and sustainable over the long-term creating welcoming spaces for young people across the world.
This year we focused on several initiatives to give our volunteers a great experience:
We moved our learning resources to the website of our new project providing access to more than 200 educational projects covering multiple technologies
In order to support our for who are not native English speakers, we made the translation of resources a priority with resources now available in over 26 languages and counting. Over 500 volunteer translators across the world regularly give their time to help translate our resources.
We built a new homepage to make it easier to get involved be that finding a club near your or finding out how to start one.
Volunteers did amazing things
We are beginning to see the impact of the CoderDojo Girls Initiative. Preliminary results from the 2018 annual survey (full results will be published later this year) show that 33% of attendees are girls - an increase of 4% from this time last year. We have to thank our amazing volunteers who promoted gender equality, tested interventions suggested in our handbook.
Coolest Projects is getting Cooler!
We are now ramping up for THREE global Coolest Projects events these will be in addition to events already run by our global community in places such as Italy, Bulgaria, and Belgium. Check out our newly branded website for all the details!
There's lots more to tell - as always keep an eye on our news blog for all the latest from around the world. https://coderdojo.com/news/
Thank you for your continued support of our worldwide movement of community-led coding clubs!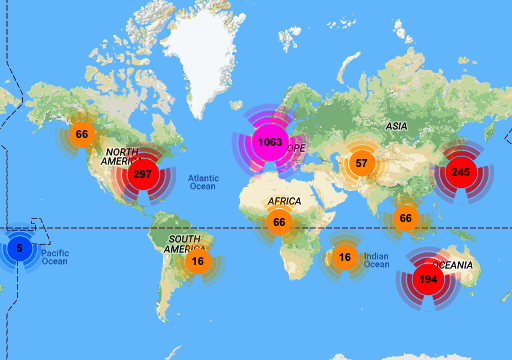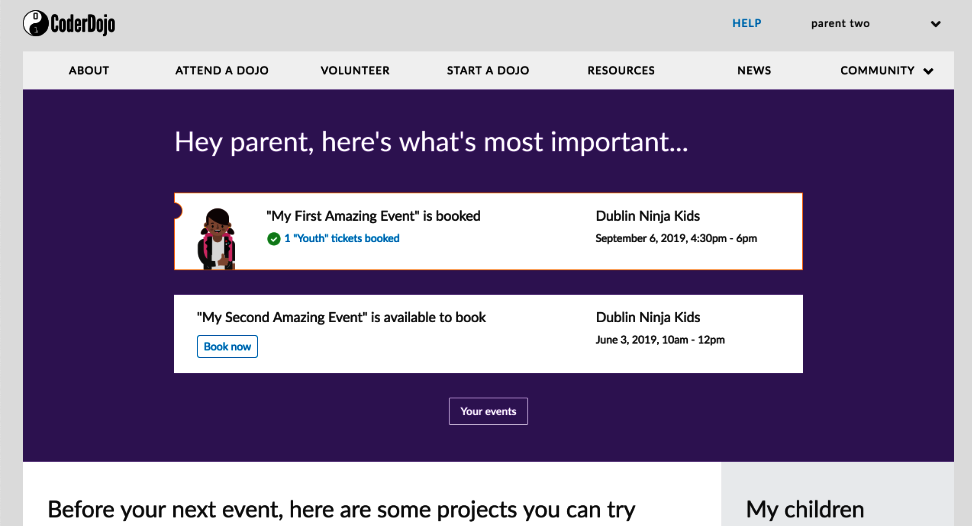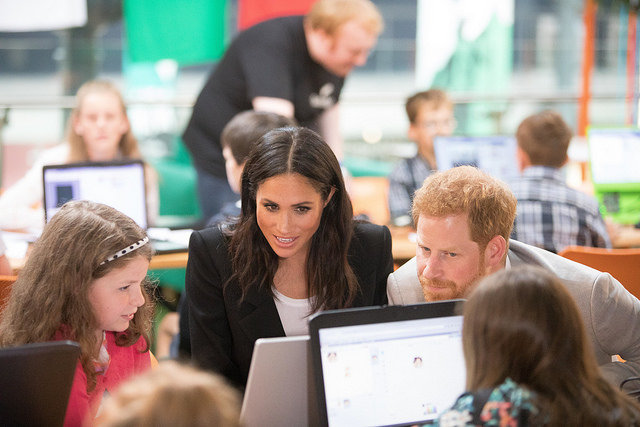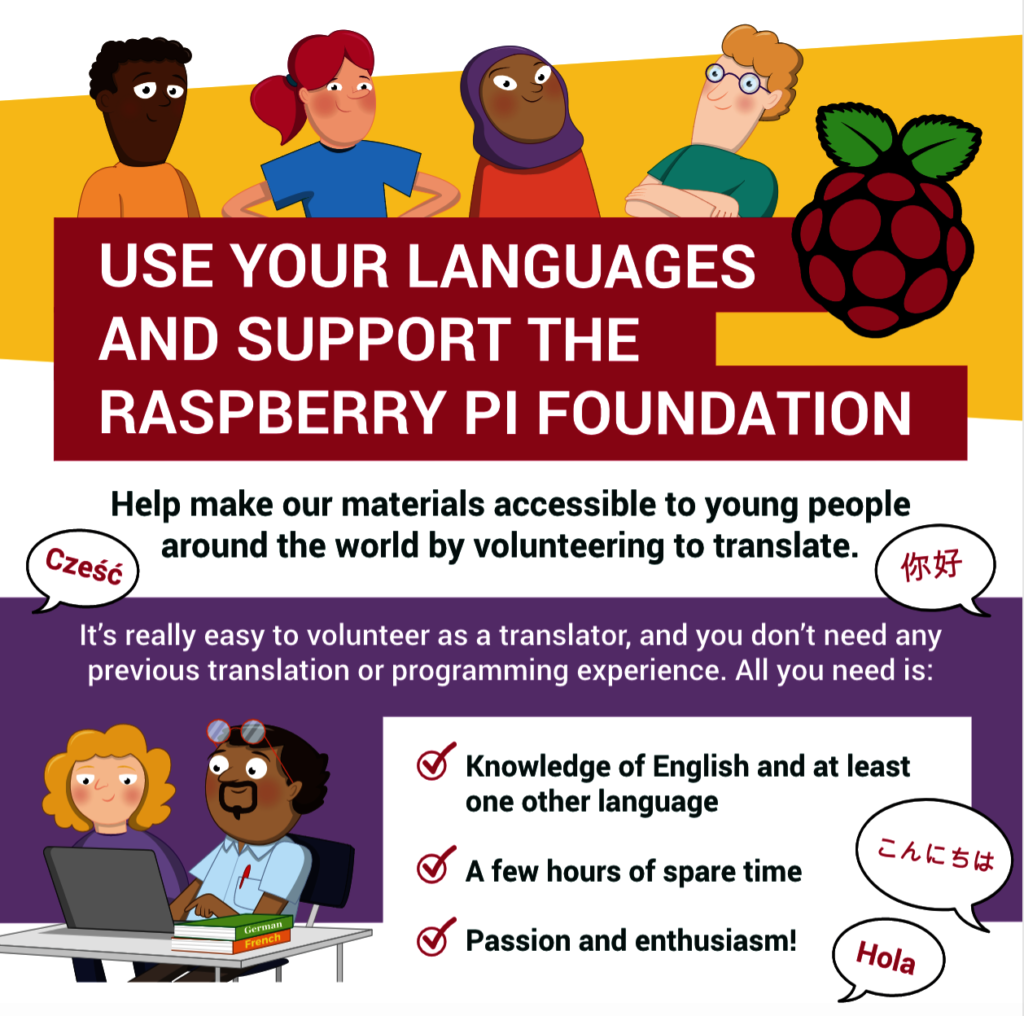 Links: