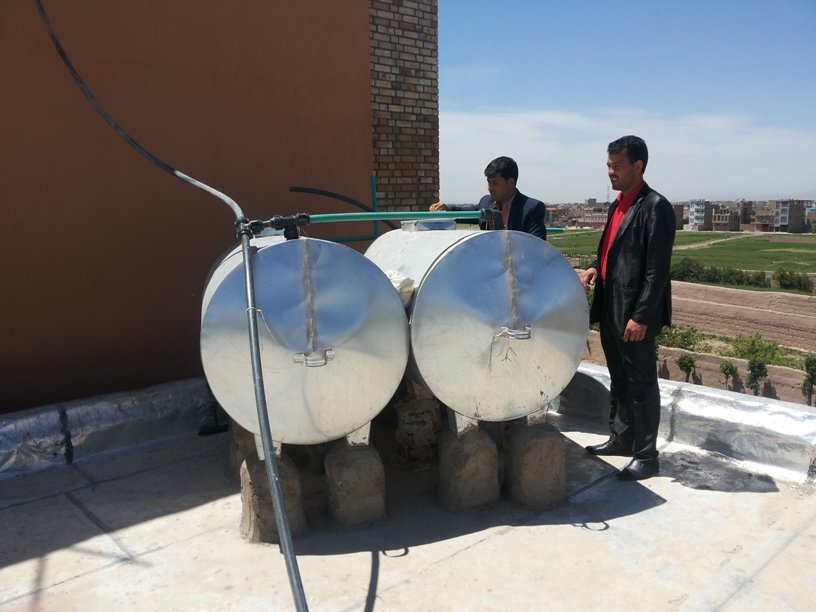 Thank you so much for your donations to AIL's project to build a well. As we have told you in previous reports, the well we initially had planned was no longer necessary, so instead we installed the well in a new private school in Herat, Afghanistan. The well is providing fresh, clean water to the school and the surrounding area.
Construction on the well was completed on March 4. The final cost for the well was $4,000, which was covered by donations made to this project as well as donations from other sources. As you can see from the pictures, the well has plumbing which leads to storage tanks on the roof of the school.
Students at the school, as well as those living in the area surrounding the school are so happy to have fresh, clean water available to them.
Again, thank you for your generous donations which helped to make the construction of this well possible!!