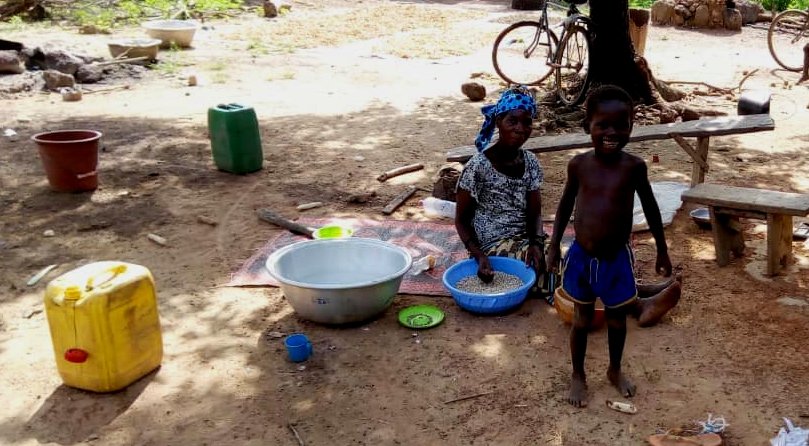 Surpassing the value of 5000€ raised on Global Giving, Guardavanti: per il futuro dei bambini is enthusiastic - this achievement was only possible with the contribution of every single one of our donors.
Beside raising funds on Global Giving, we have in place other fund raising activities: so far, all in all we have been raising 6200€ for this project. We still need around 3000€ to become the change-makers for the lives of 1200 villagers in Burkina Faso, providing them with something that we just take for granted: clean water.
The project can only start when the full amount is achieved, as the borehole has to be drilled by a specialised enterprise, being the water in Dodougou more than 100mt deep. As soon as the needed sum is reached, the money will be trasferred and the drilling will start in less than a month time. Then, another month or so, and the village will have clean water!
We are constantly in contact with our local partner, the women grassroot group "Wend-Songda", updating them on the status of fund raising. They are very happy for the funds collected so far, and impatiently look forward to start with the drilling!
So, we cannot stop here. We need to continue with our efforts to raise funds in order to change the lives of people that for the moment have to travel long distances to collect drinkable water. Don't forget: our contributions will help improving the lives of the villagers in Dodougou not only with greater health - especially for children and vulnerable people - but also giving them more time: the newly-gained time can be spent in working activities, helping the community to escape poverty.
Thanks to all who already donated for the project, the ones who will donate and spread the word among their family and friends!
Thanks for following us.
Licia