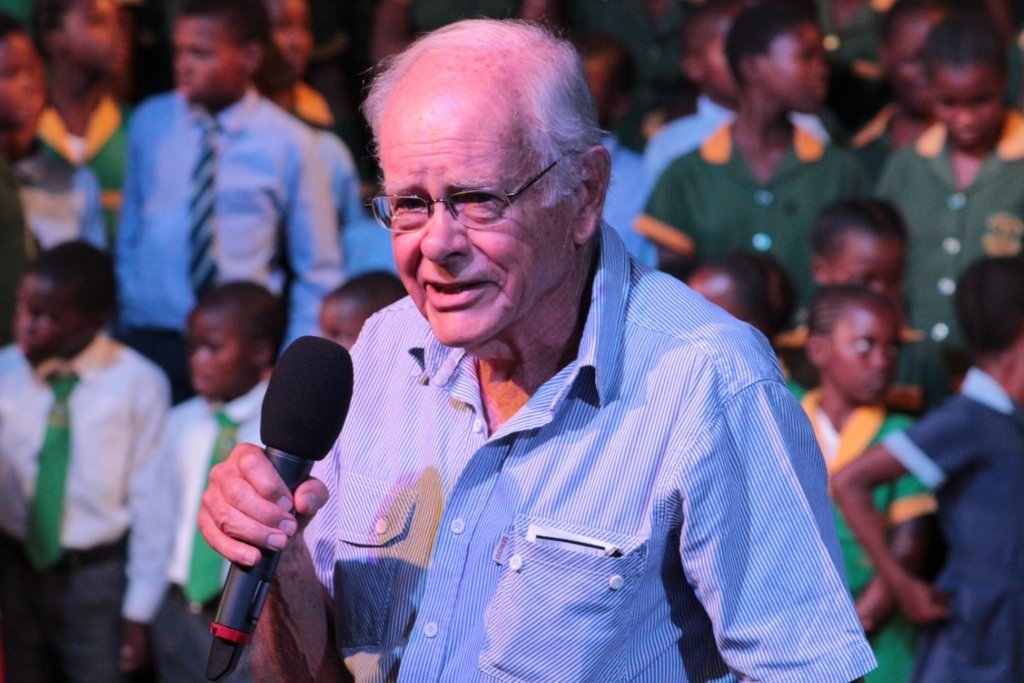 A time to weep and a time to laugh, a time to mourn and a time to dance…..Solomon's wisdom in Ecclesiastes 3:4 captures so beautifully our up-and-down life-cycles....
It is difficult to know where to start this report to YOU, our much treasured supporters! Thank you for your faithfulness and loyalty over the past difficult year, when the challenges to deliver on our mandate seemed insurmountable. The reasons were many, but undoubtedly all rooted in COVID 19 and the global pandemic. Who didn't feel in 2020 as if they were in a washing machine spin-cycle? It was A TIME TO WEEP over lost loved ones, the struggles of our fellow beings and project partners, the embattled health sector, the collapsing economy, the closed gates of schools and the injustices of corruption that plagued emergency efforts. Father and daughter-duo Matt and Samantha Shaw echoed our pain with their beautiful rendition of "The Prayer" ...showing how a simple living room recording with family can achieve 7 million views in just 6 months!! See the link below (Be sure to skip the Ads)!!!!
So with joyful anticipation, we left the weeping of 2020 behind,and looked to the New Year as A TIME TO LAUGH! We may have been unable to hold our Siyacula Festival or sing a note in 2020, but we celebrated our Principal Leadership development..... a highlight being the October workshop at Michaelhouse, covered in our last report. A "Book at a Glance" version of Community Building – The structure of belonging by Peter Block was recommended in preparation for the workshop. Training was provided by Dr Rama Naidu from 6thdegreeshift, and his helpful slides followed. We embark on 2021 with new ideas, renewed hope and fresh plans for the voyage. We are learning the "New Normal"!! Schools have only just reconvened, so during the next fortnight, we will map out with our principals the workshop dates and further develop our Child Safeguarding Policy as a focus of Leadership Development this year.
Just 3 days into 2021, the Isiphethu Sothukela Legacy Project was plunged into A TIME TO MOURN!! On Sunday January 3rd, sad news of the passing of the Founder and Principal Driver of this project, rocked the Champagne Valley Community. While his incredible legacy will live on, the giant and champion we had in BILL CARTER is no more. The angels undoubtedly have welcomed him to the Golden Shore, echoing the voices of so many leaders, principals, teachers and children who can attest to the value of his vision in their lives and futures. Farewell Bill .... you will never be far away when we are doing this work, and we salute you, time and again!!
No sooner had the messages of condolences started streaming in from principals of our various partner schools, than we were further rocked by the sudden passing of one of these principals, Mr Chris Ndlovhu...a true gentleman, and much-admired principal in the Winterton area. Farewell, Mr Ndlovhu...we will miss your cheerful approach and willingness always. Celimfundo Primary will celebrate you and your enthusiastic participation in this project for many years to come. Your choir was the first to rise to the challenge of the ABRSM Choral Exams, and we too salute your exemplary leadership.
As the year unfolds, we are furiously writing funding proposals, and pursuing exciting research prospects with the University of Johannesburg. These will focus on the broader impact of our Principal Leadership Development and hopefully also the literacy improvements we have observed amongst Choristers. Roll on, A TIME TO DANCE!! We hope you will join us .... our deep appreciation for your contributions, once again!!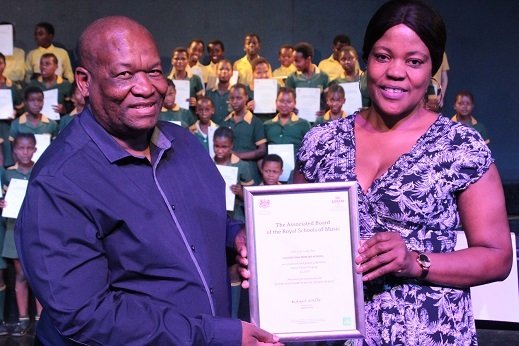 Links:
Attachments: