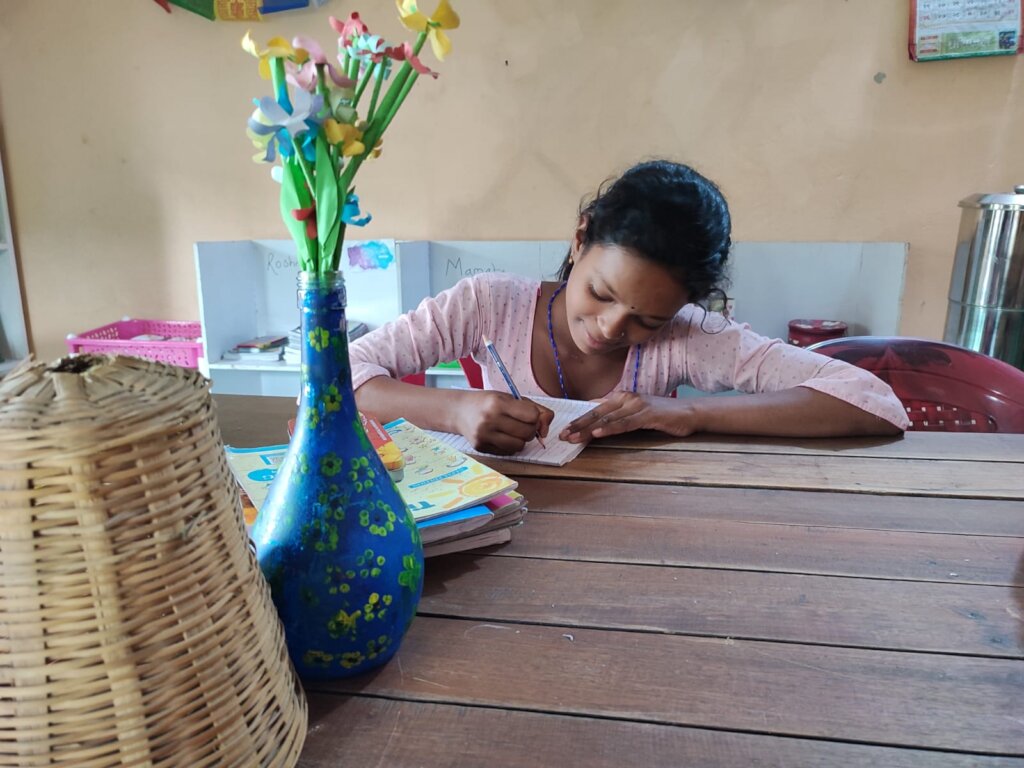 It feels like we're forever busy with our girls, and that's probably because we really are! Sabita is proactive with ensuring the girls are able to pursue all the interests and there is a real focus on education. We have one little boy who is attending the shelter during the day time - a month ago he wasn't even able to hold a pen, now he is proudly practising some Nepali letters. Hopefully we will be able to enrol him into a regular school in the next few months.
The girls have been inspired by Sabita's cooking skills (in her previous life she was also a chef!) and now they have a small stall twice a week, selling healthy Nepalese snacks at the market. They are loving it and are also learning about budgeting and savings at the same time.
And from really exciting news - we have a lovely new library!!! The girls have now 3 laptops, books and a lot of games. The library is also open once a week to local children. This is possible thanks to a very generous donation from the Didi Project, we are very very grateful.
Nisha has just gone to Kathmandu with one of our girls and her family who also need different types of assistance. It has been a very complicated case with many organisations involved trying to help them. Sadly, nobody was able to accommodate the girl who is a victim of rape, despite a lot of desperate calls from the father to many organisations. The moment we were informed about the situation, we took her in immediately. Poor girl was at a high risk of suicide and required very intensive counselling. Depending on the treatment in Kathmandu, the girl will probably go back to our shelter at some point soon and we will ensure she gets the best possible care.
We come across these kinds of cases all the time and it can get very tough on the staff. However, after the girl mentioned above got turned down by so many organisations, our staff were so happy to help her and one said to us 'I am so proud to be a part of Our Sansar, and now I really realize the importance of our work in this area'. This says everything. We will never refuse to help children that genuinely need assistance.
Thanks to your support we are able to help so many girls and boys - a massive thank you!