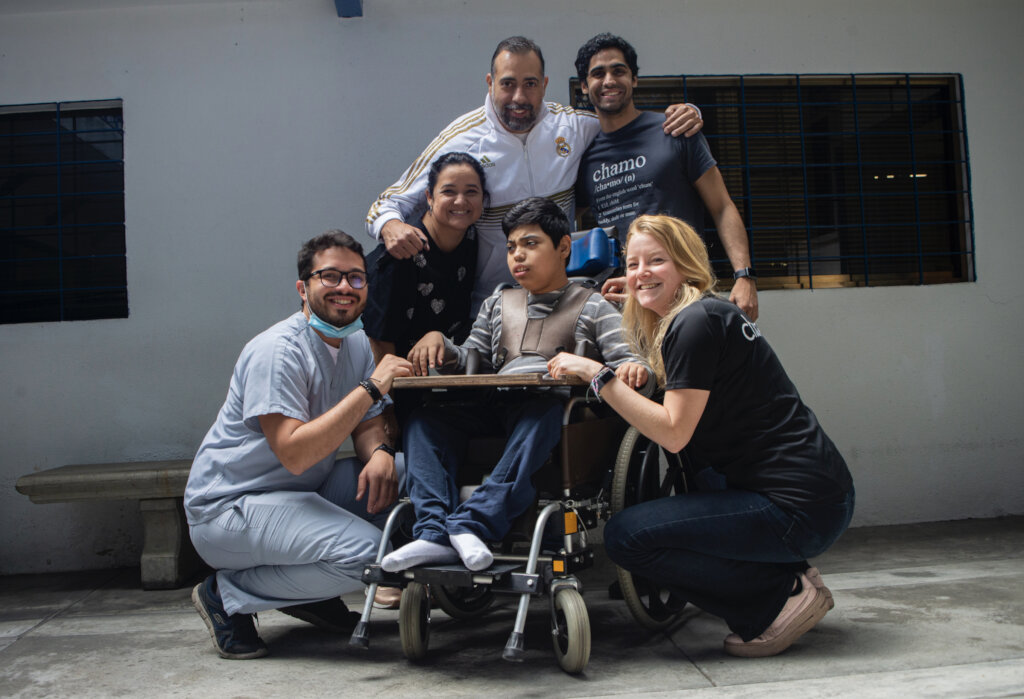 Thank you for your continued support of Chamos!
We have had a busy start to 2023 with our programme Mobility is a Possibility, which provides paediatric wheelchairs to some of Venezuela's most vulnerable children who are living with complex disabilities. For these children, a wheelchair represents more than simply mobility. It represents the opportunity to go to school, to improve their physical health, independence, and possibilities in life.
With the generosity of donors like you, since 2019 Chamos has distributed 210 special paediatric wheelchairs to children in need in Venezuela - for many children these are their first ever wheelchairs!
In February this year, we conducted a follow-up programme for the children in this programme. With a team from Chamos, a specialist physiotherapist, a wheelchair technician and a small team of volunteer medical students, we met with 50 children to safely re-adjust their wheelchairs giving them the best support and comfort needed for their height and mobility. The children received examinations and recommendations from the physiotherapist, and were given exercises to take home.
As the Programme Manager on-site during the follow-up, speaking with the parents and children was an incredibly heart-warming experience. We received wonderful feedback from parents about how the wheelchairs had supported their own caregiving, improving their mental health and independence. Most of all, they expressed their gratitude for making their child feel valued.
From our own assessment, the inclusion of the follow-up and physiotherapy programme has been highly successful in the sustainability of the overall initiative, and the longer-term impact on the health of children - physically and emotionally. We have also built our trust, credibility, and knowledge in this crucial area of health provision for children. We are currently fundraising for a further 100 wheelchairs and similar follow-up care over the coming year to meet the huge need that still exists.
We couldn't do any of this without you! Together we are working to improve the health and well-being of Venezuela's most vulnerable children and young people, and for this gift, we thank you again. Gracias.