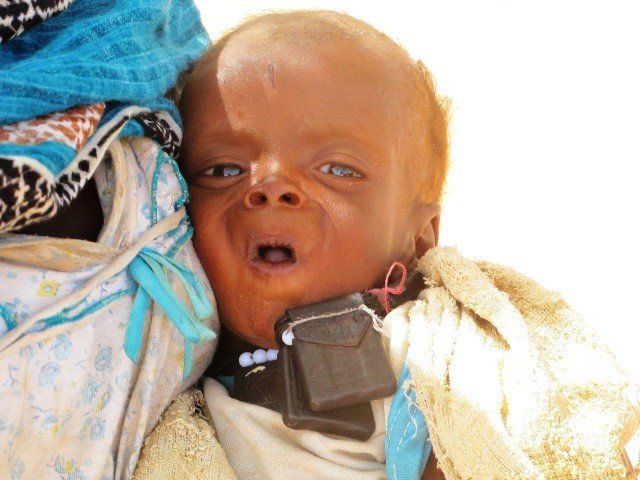 It's 2016 and children in Darfur are starving
It is hard to comprehend that in these enlightened times of a globally connected society there are still children dying because they do not have enough to eat. Kids for Kids has been helping children in Darfur since 2001 and in all that time we have never seen quite such deprivation as they are facing now. This is an urgent plea for help.
The knock-on effects of terrible violence, huge inflation, prolonged drought and a succession of meagre harvests mean that in some villages the latest crop is only 30% of what families know they will need to survive until the next harvest. Last year as you know, although disappointing the harvest was closer to half of what was needed. You can see that families are facing the prospect of not being able to feed children already malnourished and weak due to the hardships of last year. This makes them even more vulnerable to diseases such as measles or chest infections, which would normally be curable. UNICEF reported in November 2015 that 38% of children were malnourished in Sudan. We know that it is the children in remote villages, who are hit the hardest, because they are out of reach of help. Despite the UN's urgent appeal for help, no major programme of aid has yet launched. Imagine yourself in these parents' place - hungry, thirsty, nothing to eat, nothing to buy, no help from the UN, .... how will they save their precious children? Quite simply, they can't.
Kids for Kids has been helping children like these since 2001. Thanks to your donations, Kids for Kids's Goat Loans work miracles, because rather than handing out food for one day at a time, these little creatures provide nutritious milk, and - in time once the flock has grown - the opportunity to earn an income for the family. Mothers prioritise food, healthcare, education, so the family has real hope for a better future. And remember, after 2 years the family that received their 6 goats passes on 6 little goats to another family, and the miracle starts all over again.
To give families (and our goats) the best possible chance, Kids for Kids does not stop at Goat Loans. In every village we adopt, we deliver a whole package of changes which we have developed in partnership with village leaders. This ranges from blankets, mosquito nets and food trays to keep food clean and weak children healthy, to longer term projects which create a sustainable food supply. Our tree planting, farm tools and seed grain, donkey ploughs, water projects and training are all designed to help entire villages become self-sufficient. Joanna Lumley, star of 'Absolutely Fabulous' and Patron of Kids for Kids, said "a healthy animal means a healthy child" and of course we provide veterinary care by training paravets, providing veterinary drugs and teaching beneficiaries how to look after their animals.
As one little shepherd told us "We were all so hungry. My baby sister was very weak, and I was afraid for her. Now that we have goat's milk she is full of life again. I always check our goats every day to make sure they stay healthy and keep giving us milk". This is real, meaningful change, and it saves lives.
With your help we can stop starvation in its tracks, one family at a time. Please be part of this miracle today, before it's too late.
$62 provides a goat for nutritious milk
$372 provides 6 goats - an entire Goat Loan for a family in Darfur
$95 provides a donkey to carry water and firewood
$45 provides a set of farm tools so they won't have to dig by hand to grow the next crop
$600 provides a paravet - there is no other animal care - we need 2 in every village
$25 provides veterinary drugs and worming treatments
$45 provides training for beneficiaries to teach them how to care for their precious animals
$75 provides 20 tree seedlings, another food source for the future
Thank you for your support
PS - Please will you also share this report with family, friends, colleagues, clubs, schools - anyone who might support us? Kids for Kids has no advertising budget, because we keep costs to a minimum and spend the maximum in Darfur. We need to alert the world to this crisis before it is too late. If you would like leaflets to distribute please contact us contact@kidsforkids.org.uk Thank you.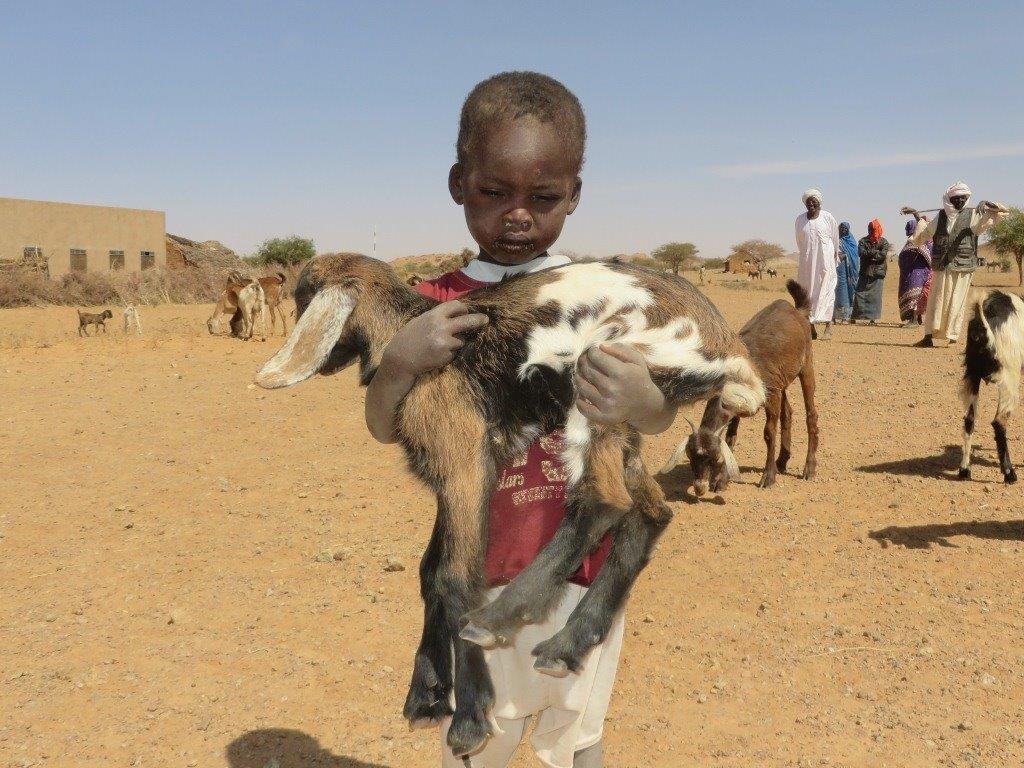 Links: