Hello, everyone! And thank you for your on-going support. I want to thank you all, and invite you to work with us - and keep singing, drawing, painting, performing, movie-making, etc., toward greater spirituality, healing and education for others! Check out the reports and attachments below - and stay tuned for much, much more from many! Opening hearts and minds toward understanding and action! Let's kick off the new year well. Please give to this important organization and its programming. Please help stop and heal CSA!
I wrote this to an important donor (and now a friend) just recently and I like it, so I'll repeat it to all of you...
I want to take a few very important moments - because it's deserved and because it is right before a time when thing not only should but really need to be said - to truly and heartily and gratefully thank you for all you have done to help Stop the Silence.
This is not an easy task, after all, trying to prevent, treat, and mitigate child sexual abuse. Your contributions, both strategically and monetarily, have made it easier. I have been working on this since 2000, and full-force since 2002. It has been more than worthwhile, fascinating, sad, frustrating, wonderful, excruciating, and much more. None of it has been easy, but that is ok. It has been said that much of what is worth doing in this world is often not easy, and that the most important lessons are the hardest ones to learn - and this is worthwhile and the lessons oh so important! We have done a lot; we have affected many lives, will will do more. In my last quarterly report (Fall 2015, in September), I provided a lot of information, so I will keep this report short so not to take too much of your time during this busy holiday season.
We are helping to lead a national Survivor Force, put in place this past quarter (stay tuned for further details!) that will educate a very wide public. As a part of this, Stop the Silence

and

the National Association of Adult Survivors of Child Abuse's (NAASCA)'s

newly formed non-profit team up further, we aim to bring the kind of information, education and training forward to further stop and help heal child sexual abuse!

Check out this GREAT piece of testimony from

Tara

Walker Lyons to the State Legislature in Montana! G

o

Tara

!!

There is an online training for nannies that we developed and that will go wide in 2016 - we will create more trainings for more and other types of service providers over the year.
This past quarter (in November) we did trainings for social service, school, and university students in Prince George's Co., Maryland; these are ongoing, and we are holding regular symposiums for local and state governments, with the next one focused on nurses, familiy liaison, and social service professionals in February and March.
Our university program is expanding. I am excited about them all, but I am very excited about both the expansion to the Greek societies (Arts4Change - see our lovely logo below) and programs for those at higher risk for CSA (in this category are disabled, non-hearing, underserved audiences). These populations are often easier prey and, given that there is a there is a relationship between early sexual violence and later sexual violence, this is very important work - we're looking to help stop the generational aspect of CSA.
We are working with the governments and others in Europe to bring more training to there, e.g., train-the-trainer training and a focus on a country-wide campaign (we conducted an enormously well-received training for the Cyprus Ministry of Education and Culture in Dec. 2014 that lead, in only one year, to a White Paper, new policies and procedures for administrators, teachers, students, etc), and to other Central European nations with the government of Cyprus as a partner.
We have a request for funding out for programming in Kenya and elsewhere, too! We continue collaborating with a group in Kenya on other fronts.
So, let me say thank you thank you thank you for all that you have done and wish you and yours a very happy holiday and Happy New Year!
Please continue to help support the work that we do in advocacy, community outreach, education, program development and training locally, nationally, and internationally. Make a donation to help Stop the Silence this holiday season! We thank you for your support now and always along the way. And, you can click the following link to make a donation now.
There is SO much to do - it WILL take us ALL! It will take us all whether we work together or alone, but together is better. Join us in this movement! Join others! Read about what we're doing - and do join the movement!
Thanks for all! Pamela Pine, PhD, MPH, Founder and CEO, Stop the Silence !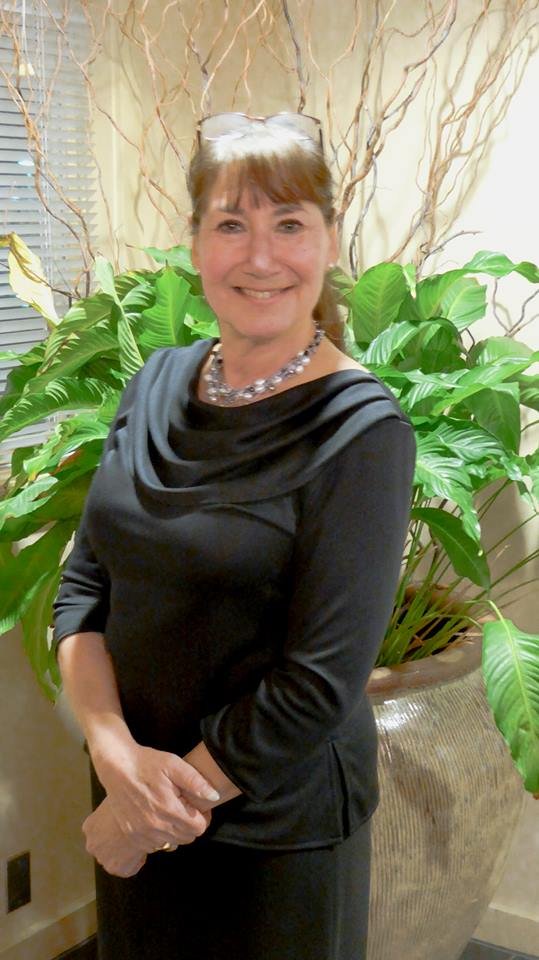 Attachments: