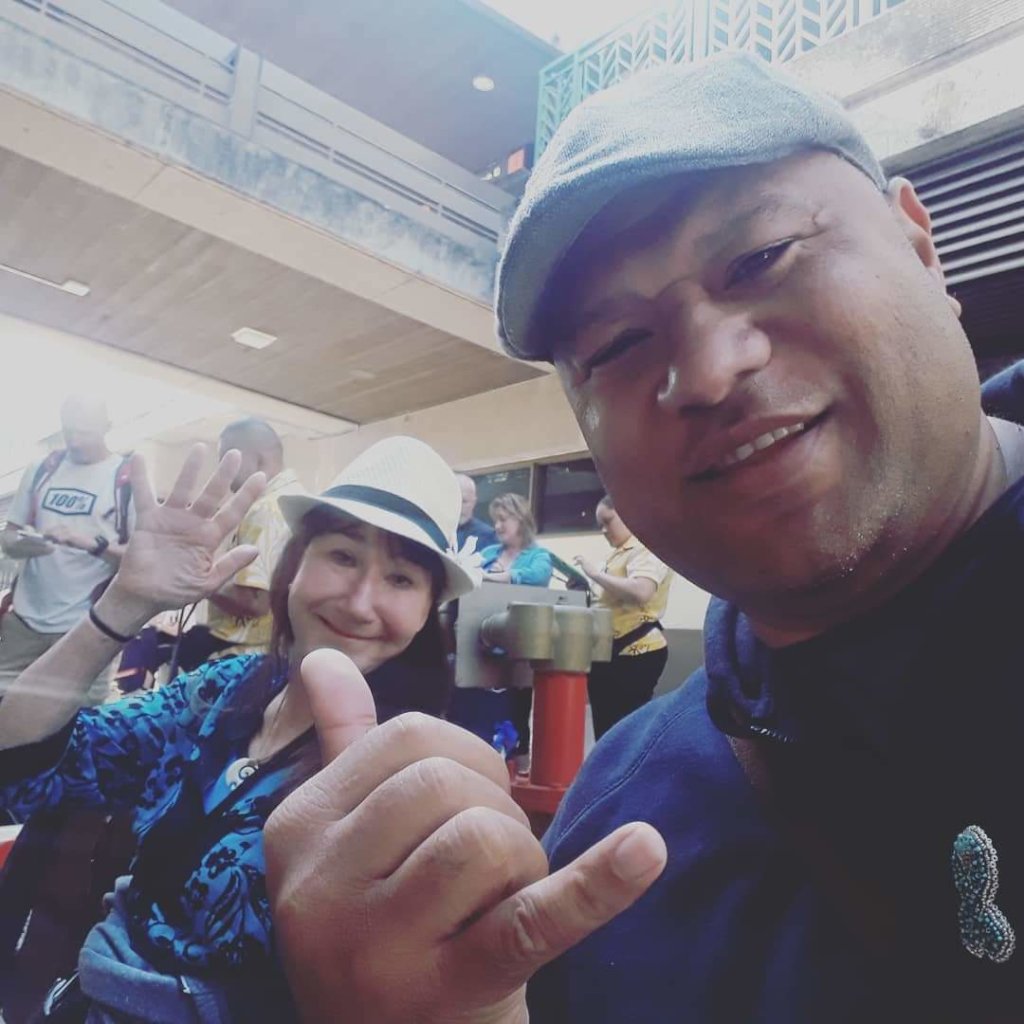 "Thank you Akerei, Pamela, and the MYRIVR Crew for this opportunity to share our stories, and… learn how to deal with those sexually abused. I encourage anyone who hasn't shared their story or sought help yet to connect with these guys asap! Looking forward to work with you guys to spread the words." - A Training Participant, Auckland, NZ, April, 2019.
Happy Spring from Stop the Silence®. We are reporting on this past quarter of 2019, plus April, given that the second training for the New Zealand Comprehensive CSA Prevention, Treatment, and Mitigation – "Speak Up – Stop the Silence®" – took place in April (and we didn't want to "keep you hanging").
Additionally, we went to the 16th Hawaii International IVAT Summit, also in April, right after the training in New Zealand. At the Summit, Akerei Maresala-Thomson, the Co-Founder and CEO of our international partner, Trust MYRIVR, and I (Pamela Pine) presented on the work in New Zealand, and noted the intention to bring the program worldwide. As such, we thought we'd wrap it all together with a full report. You can also find me on LinkedIn and on Facebook and you can find Stop the Silence® on Facebook and LinkedIn.
Of course, we always continue to work locally, too, while expanding the comprehensive programming here and abroad. Much of the local outreach is done by Jillian Short, Mrs. Southern Maryland America (see her report below, too) – thank you, Jilly! – and I also provide local and other presentations and training, e.g., at the 5h Annual International Nanny Training Baltimore developed and hosted by the Professional Nannies of Baltimore.
Finally, further plans developed with regard to our online training. The Stop the Silence® online training for general audiences can be used as both a refresher and to otherwise train others. We are expanding the online training program for specific various audiences soon! (Use the code "stopthesilence" when registering.)
Below, we provide a SUMMARY, a focus on THE TRAINING AND RELATED WORK IN NEW ZEALAND, OUR LOCAL WORK, and OUR UPCOMING PLANS.
Thank you so much for taking a look at our ongoing work and providing support. Your support helps make this all possible! Please give to help us all move forward in the prevention and treatment and mitigation of child sexual abuse! (Next Update scheduled for the end of the second quarter, 2019.)
------------------------------------------------------------------------------------------------------------
SUMMARY: This past quarter aimed largely at our preparations for the second training in New Zealand under the Robert Wood Johnson Foundation / CAF Foundation grant that supports a comprehensive program aimed at a coordinated approach to preventing, treating, and mitigating child sexual abuse (CSA) in a wholistic, creative, collaborative manner that is part and parcel a program that is developed and run with the community.
As noted previously, the overall Stop the Silence® Model has Awareness, Education, Training, Policy Development, Reporting, Service, and Evaluation parts to it, and we reach all relevant service providers, to make sure that we are really making this a full-out, comprehensive prevention and mitigation effort. The "pieces" that we had been missing was the reporting / service provision hook-up and analytics pieces (so that we know what outcomes are resulting). But, with the Trust MYRIVR, free downloadable App, the program now has all that, too. The App allows people anywhere to report a past or current issue, find the service providers they need, get referred to them, and it allows the service providers to coordinate for the needs of each person in real time, and to run the analytics behind what is going on. We are now be able to not only raise awareness, increase knowledge, change attitudes and norms, and change behavior, but to TRACK the changes in behavior that arise out of the program! Wow!
We are also always focused on bringing forth education and training programs home and elsewhere abroad and expanding the reach of national programs. We are examining the possibilities for NY state, DC, HI, and other areas, currently, in the U.S., and gearing up for possible programming in other parts of Oceania, South Africa, and elsewhere, while we move forward the upcoming aspects of programming in New Zealand (see below), and expand the Stop the Silence.® online training for general audiences. (Use the code "stopthesilence" when registering.)
------------------------------------------------------------------------------------------------------------
THE TRAINING AND RELATED WORK IN NEW ZEALAND: The Speak Up - Stop the Silence® training in New Zealand went GREAT! It accomplished exactly what we were hoping it would: sharing of wonderful information, connection between those at the training, and the commitment on cooperation of all who were there for a unified approach.
Below are the most important points that we'd like to share about the training that took pace - do take a look at the training agenda and pictures attached of it and the community work we did, 'cause they say VOLUMES!
1. There were 40 individuals who took part in this training for community leaders, practitioners, and stakeholders to form a united community and pave the way for support for the overall first two-years of programming.
2. The welcome ceremony for the training took place at Bluegates Real Estate Agency in Manukau. Thank you, Bluegates, for providing this wonderful venue and your commitment to the community!! As this program has moved forward, there have been so many groups that have come forward in support of the work – including media agencies like Radio Samoa, which interviewed me and Rei in both New Zealand at 1593am and in Hawaii on KNDI 1270am. Please see the attached Training Agenda as well as p. 4 of the PDF of the training manual for some of the major contributors to the training this round.
3. We want to make sure that everyone is "on the same page" so we are training multi-focused groups. We look to help create a critical mass of providers so that when we move forward with the community outreach and information part of this program, which will take place after a very large training / training of trainers focus (see Point 4, below). Here are some of the major points regarding the training that just took place:
a. We know that it was critical that the community leaders and service providers were together on this - so that is who this first training was for.
b. The training incorporates the knowledge and information from a host of presenters and is very interactive - we want people not to "listen" but to participate. In that way, people can best relate, learn, incorporate ideas, and work together for solutions to a very big and complicated problem! We had an additional "leg up" from Lualima Hansen on the further enhancement and development of the training materials this round. Thank you, Lua!! And a giant "Thank You" to all the presenters (please see the Training Agenda).
c. We use our focus on Art as Advocacy, too, to open hearts and minds. We were very fortunate again to have been allowed the use of The Tale, a movie about and produced by Elizabeth Fox and starring Laura Dern. It really helped to put the issues "out there," and allowed us to all see a "real life" scenario and discuss and process the information together.
d. We also work with the media to get the word out there (see the pics of me and Rei on International Radio Samoa both in NZ and in HI). Most of the media outreach will be done after everyone is trained so that when the wide public learns about the program and learns how to report and get help through the MYRIVR App that there is trained help available for them.
e. The Stop the Silence® online training for general audiences can be used as both a refresher and to otherwise train others. We are expanding the online training program for specific various audiences soon! (Use the code "stopthesilence" when registering.
4. For the medium- and long-term, we will make sure to focus on reaching all other service providers, e.g., educators, police, clinicians, and supporters so that everyone is working in tandem! We network, invite, discuss, AND COLLABORATE! And, we leave materials in-country and work with others to create a training-of-trainers approach so that everyone who needs to be informed and trained IS trained! And so that the program is sustainable. On our next trip, probably next November, we are looking for a venue that will hold 800-1,000 people. We will again focus on a multi-sectional group that includes psychologists, social workers, therapists, clinicians, police, and front-line crisis managers, AND on reaching national policymakers and stakeholders in meetings so that there is solid backing for the work!
5. The attention on CSA that the Team has brought forward also sparked invitations from community groups to speak and collaborate. On this trip, it included invitations from local programs in underserved areas in New Zealand that build children's electronics capabilities, churches in Hawai'i (check out the energy in the short video attached from St John The Baptist Catholic Church!) the policy department in Honolulu, and the media in both New Zealand and Hawai'i (see pictures, attached). These connections are critical. This and all programs need to be owned and run by the community themselves. As Rei points out: "Solutions for issues within a community can be found within that community" - Samoan Proverb.
6. All work is fully evaluated so that we know whether it's working, and what needs to be done better in order to achieve what we are all trying to do: Stop the Silence® and Stop Child Sexual Abuse!
------------------------------------------------------------------------------------------------------------
OUR LOCAL WORK (Jillian Short):
1/9/2019- What a fun evening at High-Heeled Happy Hour in Loudon, VA providing a presence and voice for Stop the Silence®.
1/13/2019- There is nothing more enjoyable than spending time with our US Military Veterans! I was blessed, along with Mrs. DC America 2018, Leiah Rocheleau, and the lovely staff coordinators, to be a voice for Stop the Silence®. It was also pure joy to serve the residents of the Armed Forces Retirement Home at the Root Beer Ice Cream Float Social.
1/16/2019- Thank you to the Washington Navy Yard and the Naval Audit Service for hosting the Combined Federal Campaign (CFC) highlighting charities from all over the DMV area—Stop the Silence® included! I was blessed to highlight our organization's purpose and mission, speaking to the dozens who attended.
1/21/2019- It was a bitterly cold but wonderful morning for the 13th annual Martin Luther King Peace Walk and Parade in DC! It was an honor to represent Stop the Silence® and Downtown DC for this inclusive event in remembrance of Dr. King's legacy and message of peace!!
1/28/2019- I was so blessed to be a part of the annual Lifestyles® Point-in-Time* event—a community partnership to distribute resources to unsheltered adults, children, and veterans throughout our area. In addition to providing necessities, the Point-in-Time event pursued the goal of counting each person who is experiencing homelessness throughout Southern Maryland. While this event takes place nationwide, we partnered in a mighty way to make sure our local families were and are accounted/provided for. This effort will continue to connect our homeless families and individuals to necessary resources.
2/6/2019- I was honored to attend and meet DC Mayor Muriel Bowser at the Open House and Stanley Cup Presentation—advocating for healthy relationships. Together we can STOP THE SILENCE® of Abuse and Violence.
2/18/2019- This was one of the BEST events I've ever had the privilege of supporting: The H.O.P.E. (Heroin Overdose Prevention Education) Trailer!" Inside the H.O.P.E trailer is a mock bedroom, bathroom, and closet to show parents what an addict's room might look like. Each guided tour through the H.O.P.E trailer points out hidden warning signs of drug abuse and offers critical strategies on prevention, safety, and intervention. POWERFUL! The Charles County Sheriff's Office and PABA® (Parents Affected by Addiction) have joined forces with parents in the community who have lost children to drug overdoses to show families what they need to look for if they think their loved one is addicted.
I was honored to provide a presence for Stop the Silence®, presenting how child sexual abuse and other forms of abuse and trauma can often be a precursor to drug abuse and addiction—and highlighting ways to address this profound crisis.
2/28/2019- I had a wonderful time at the DowntownDC Momentum Awards, honoring the visionaries who have helped make our Downtown district a better place to live, work and enjoy. It was an honor to provide a presence for Stop the Silence®, advocating for safe relationships and happy homes.
3/3/2019- It was such a beautiful morning volunteering at Central Union Mission in downtown DC, partnering with two teenagers, Shreyaa and Esha Venkat, who founded NEST4US®, a non-profit organization dedicated to serve the underprivileged. These young ladies are awesome! I was honored to also provide a voice for Stop the Silence®, advocating for CSA awareness and safe relationships.
3/30/2019- The Women At Risk Civilian First Responder (CFR) Conference, in Waldorf MD! The focus of this powerful event centered around Human Trafficking and related DV/CSA and included representatives from Homeland Security, the Charles County Sheriff's Office, the Human Trafficking Task Force, over 300 concerned community members, and myself--the lunchtime keynote speaker. It was truly an honor to share my story and provide a voice for Stop the Silence®. Some of the vital topics I was privileged to highlight were:
• What makes a community susceptible to trafficking;
• How to identify a victim, as well as a perpetrator;
• How to become a circle of protection for others;
• How to respond to and report suspicious activity;
• How to apply helpful tips and action plans, and more.
4/8/2019- April 8th was our community's 25th Annual Candlelight Vigil at the Charles County Courthouse, La Plata MD, in honor of National Child Abuse Prevention Month. My two daughters and I performed a vocal/dance medley highlighting the power of healing from CSA/ DV, and trauma.
------------------------------------------------------------------------------------------------------------
UPCOMING PLANS: We continue to write-write-write grants to expand overall programming (like our online training for other audiences) and specifically for the other countries that are interested in our programming, which, besides various other countries in Oceania (specifically Samoa and Australia), include: Albania, Colombia, Ethiopia, Kenya, Lithuania, Nepal, Pakistan, and South Africa (where we are working on a large-scale advocacy program), to name some. We are working hard to ensure support for the implementation of a comprehensive model in all these places, always in collaboration with local partners - in all places!
As I mentioned above, we are also working hard at getting work going in a number of other places, both in the U.S. and abroad. We'll keep you posted.
The Stop the Silence® online training for general audiences can be used as both a refresher and to otherwise train others. We are expanding the online training program for specific various audiences soon! (Use the code "stopthesilence" when registering.)
------------------------------------------------------------------------------------------------------------

Thank you so much for taking a look at our ongoing work and providing support. Your support helps make this all possible! Please give to help us all move forward in the prevention and treatment and mitigation of child sexual abuse! (Next Update scheduled for the end of the second quarter, 2019.)
Pamela Pine, Founder and CEO, Stop the Silence®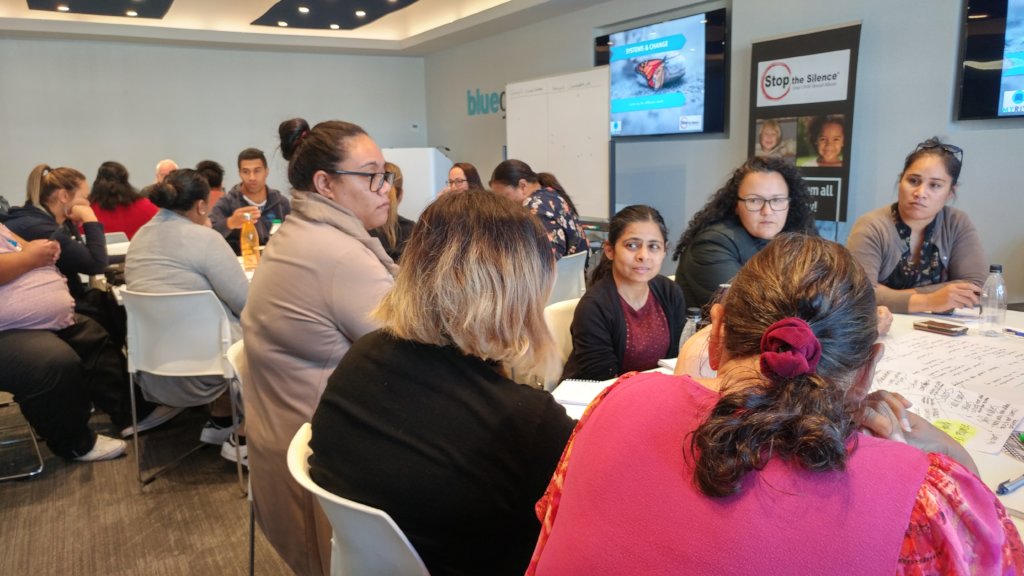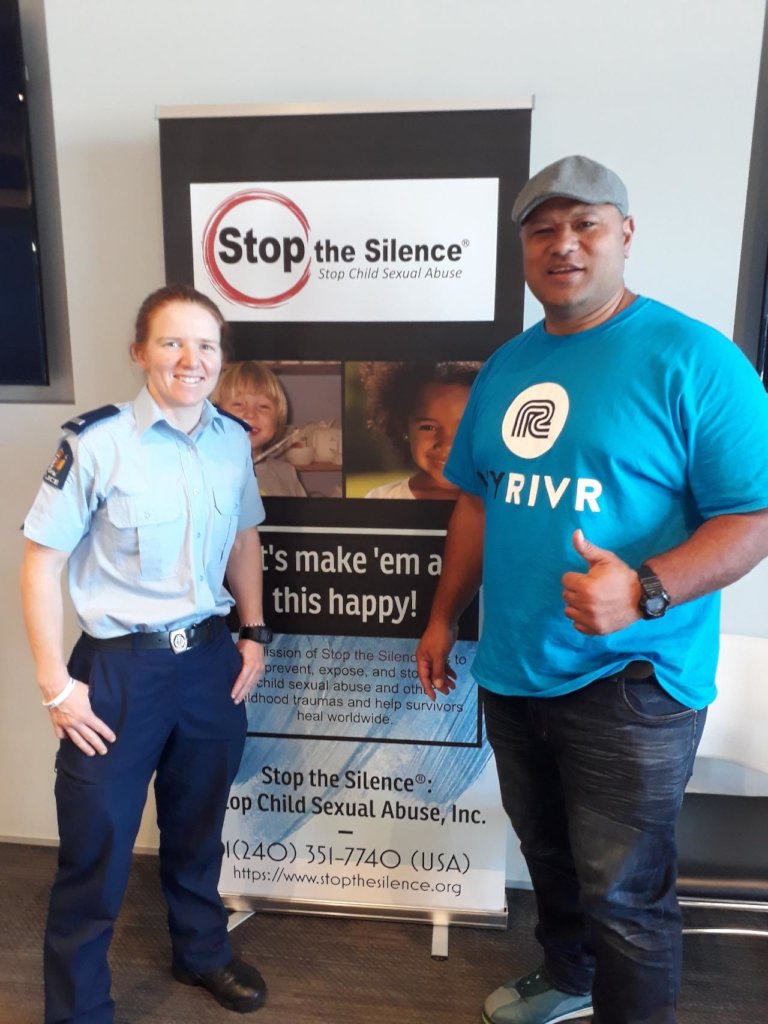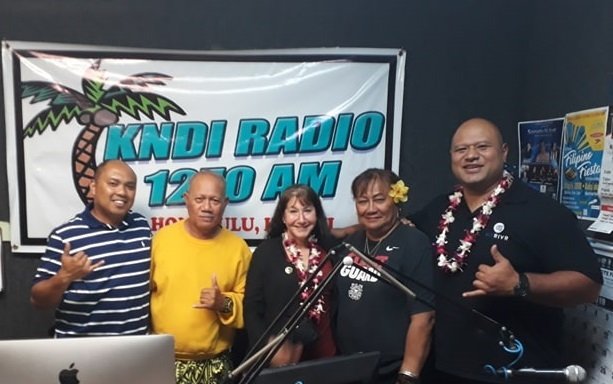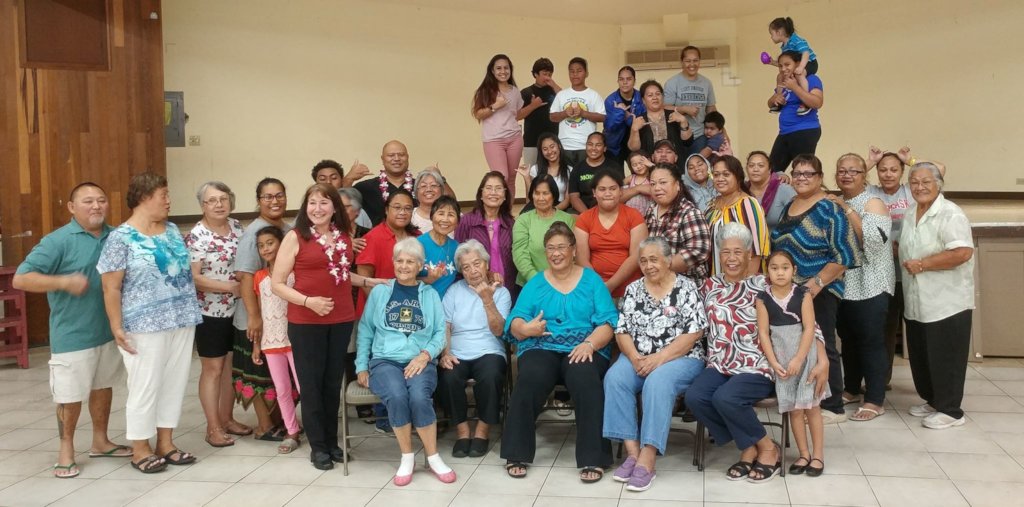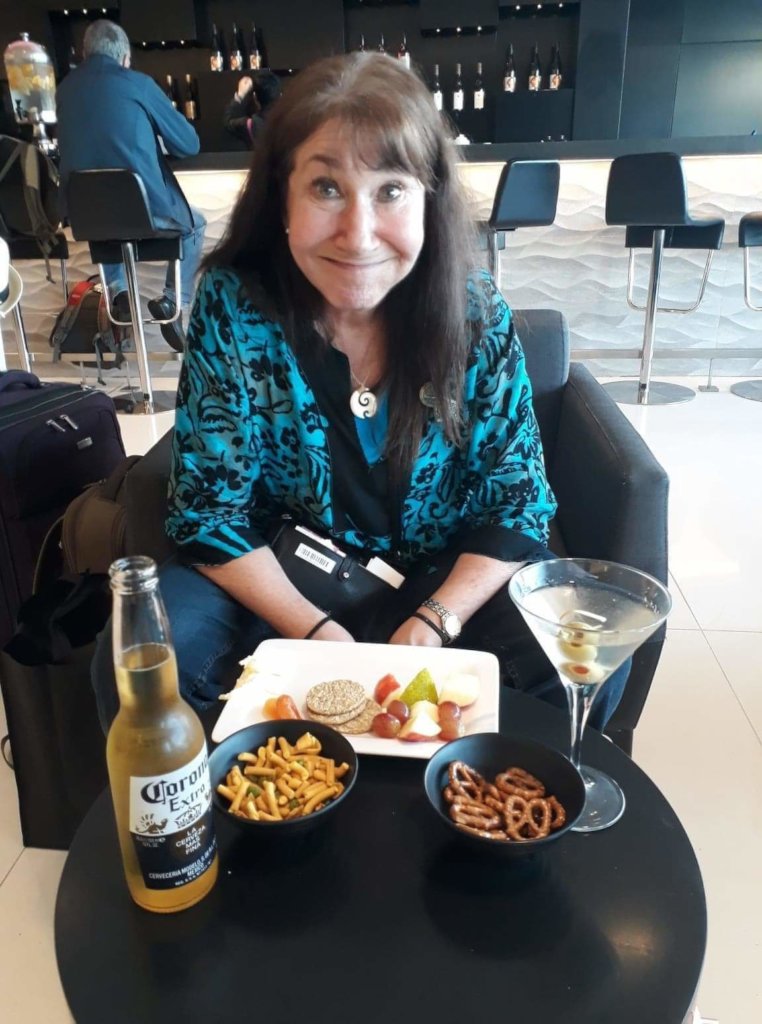 Attachments: